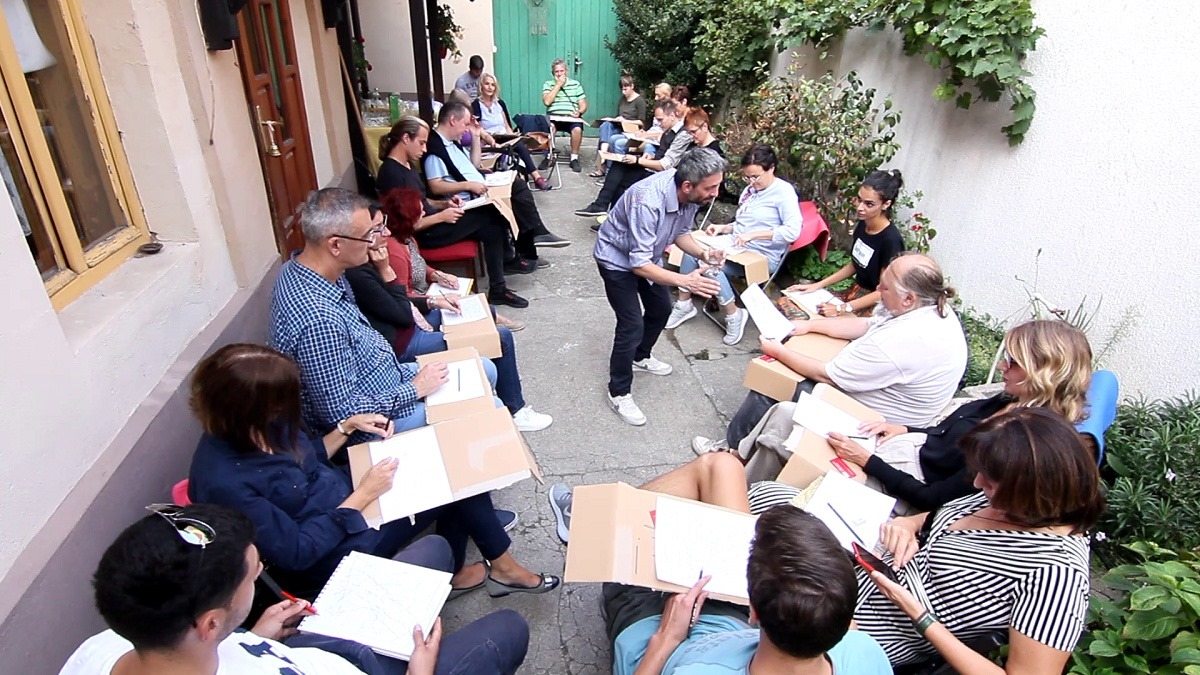 Art Brut
The exhibition Art Brut will run from 10 to 31 October in the Archives of Vojvodina, in the gallery space of the Šok zadruga, Grafička zadruga and in the Svilara Cultural Station, as part of the Other? Europe programme arch.
The exhibition will feature three groups of works: the Art Brut of Serbia Archive, the works created in workshops with people with disabilities in psychosocial functioning, and the works from the residence in Novi Sad with foreign and domestic art brut artists: Darko Brajković (CRO), Samaneh Atef Derakhshan (FR), Marco Prenninger (AU), Tambet Tamm from Kondas Center in Estonia with personal assistance, an artist from Art Brut Center Guging in Vienna with personal assistance, Aleksandar Denić, Dragana Nikoletić, Goran Stojčetović and Katie Woznicki.
At the opening, a Deep Drawing workshop will open for those interested.
Opening hours of exhibition spaces:
Central Gallery "Šok Zadruga"
Tuesday – Saturday: 14:00 to 19:00
Svilara Cultural Station
Monday – Friday: 10 a.m. to 6 p.m
Archives of Vojvodina
Monday – Friday: 7:30 a.m. to 3:30 p.m
Photo: Promo