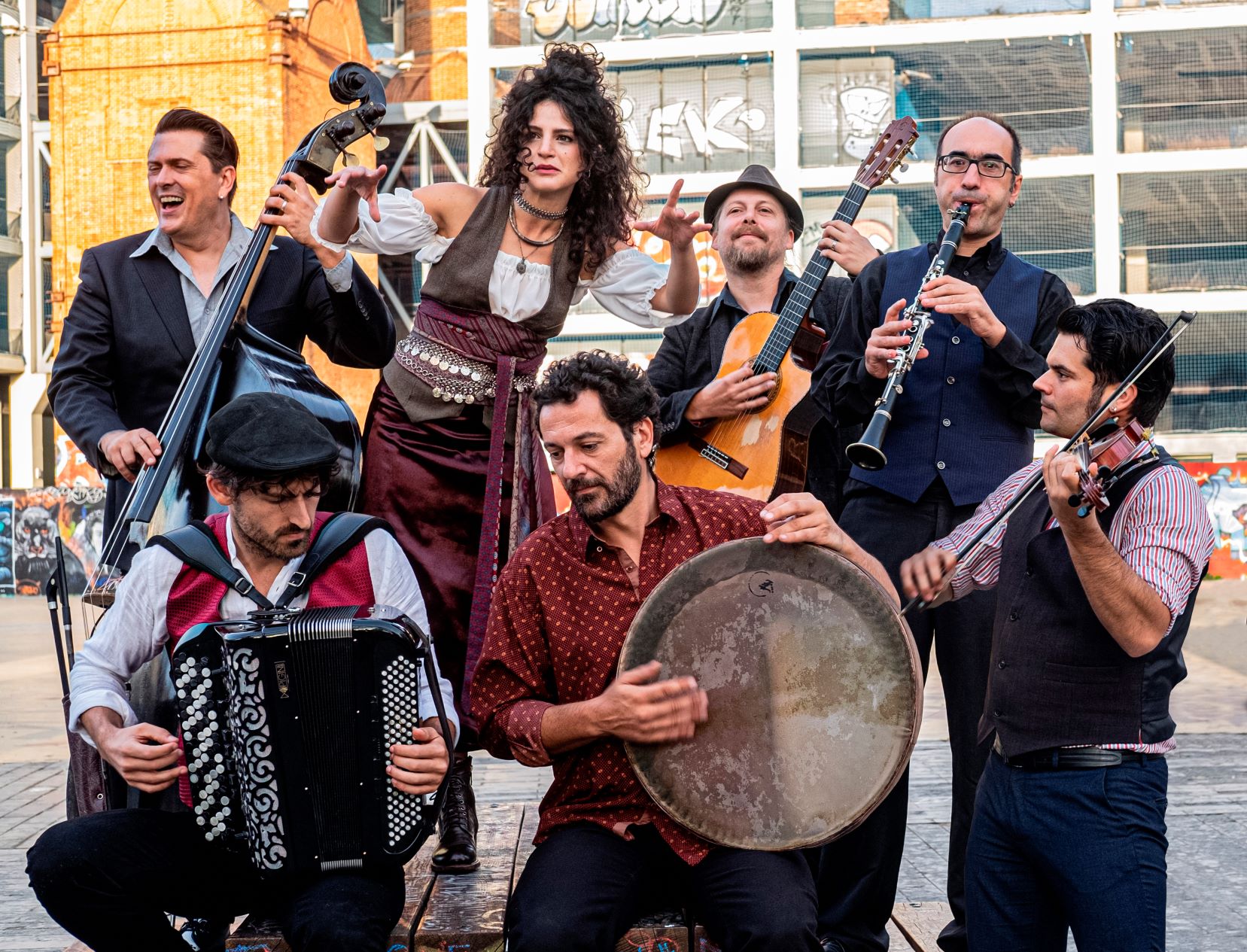 Barcelona Gipsy balKan Orchestra
The famous Barcelona Gipsy balKan Orchestra will hold a concert in the Hall 1 of the Novi Sad Fair on 6 March. The attractive and energetic stage performance is scheduled for 8:00 p.m., as part of the Migration of Souls project.

In Barcelona Gipsy balKan Orchestra last singles, from North Macedonia eternal classic 'More Sokol Pie' to Sicilian Folklore in 'Cu Ti Lu Dissi', we can appreciate their personal touch when playing music from Balkans, Middle East and Mediterranean shores; a unique sound made by the varied artistic influences of its members (jazz, rock, classical, etc.)
Their performance of the famous Roma song Đelem, đelem on the YouTube platform (with more than 145,000 subscribers) has more than 22 million views. The band members themselves come from different parts of Europe (Serbia, France, Greece, Italy, Spain and Ukraine).
This international band has toured more than 40 countries with their performances. In the year of their 10th Anniversary they play in the European Capital of Culture, enriching the spirit of Migration in the right way.
The event is standing-room only. Tickets are on sale in the entire Gigstix sales network and on their website, as well as at the Novi Sad Fair ticket office, where tickets for all events will be sold between 5 and 8 p.m.
The partner of the Migration of Souls program is the Novi Sad Fair, and the companies Globos osiguranje and Dijamant DOO also provided support.
Photo: Jordi Oliver