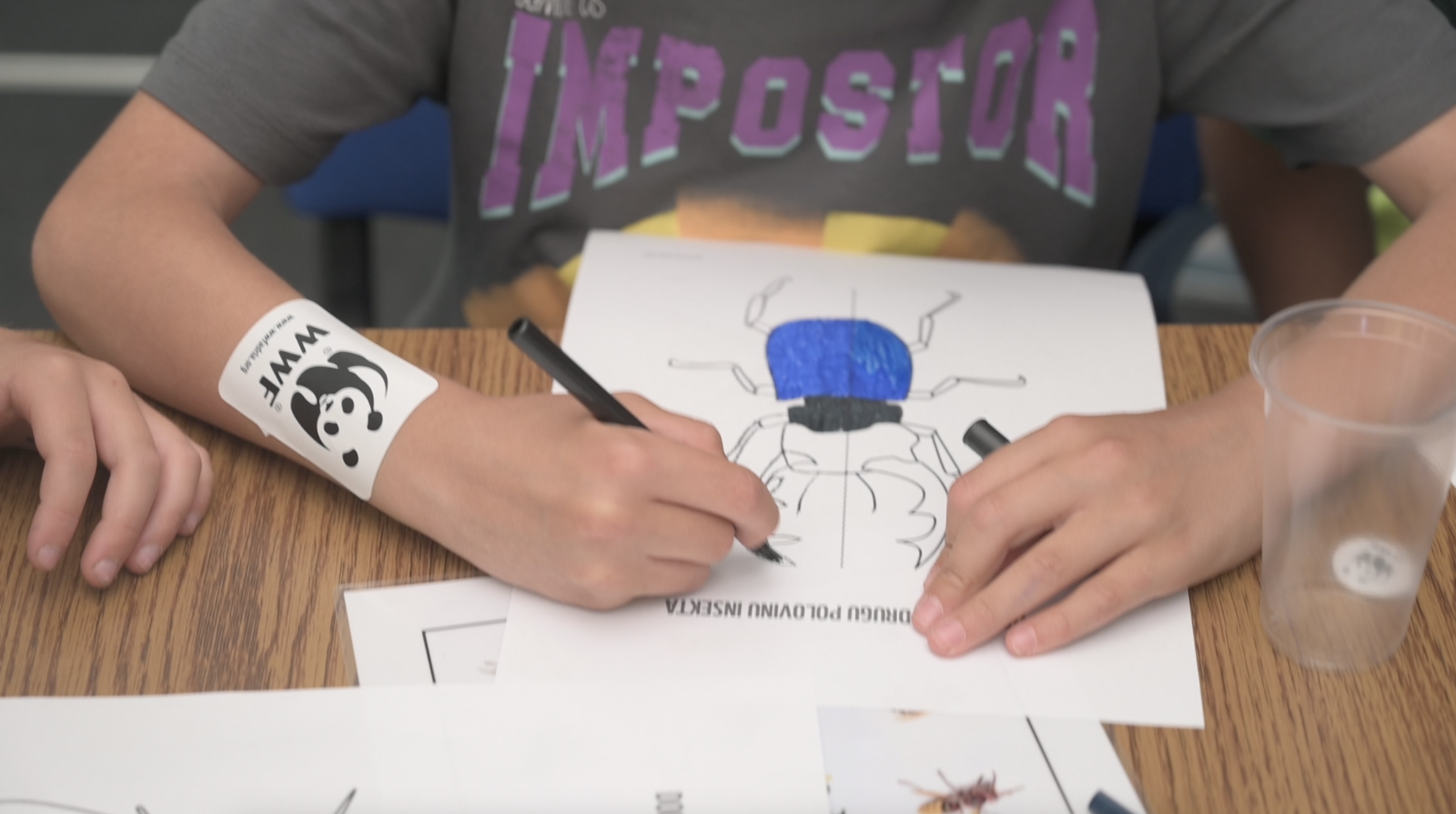 'Bees – More Than Honey' / Pannonian Garden
A children's workshop 'Bees – More Than Honey' will be held at the Pavilion on Štrand on 23 July from 4 to 7 p.m.
Why were bees declared the most important creatures on the planet, how can we distinguish them from similar insects, what do bees eat, and what is their life cycle like? During this workshop intended for all generations, we will take you through their world, on which our food and the survival of other species depend.
The number of places at the workshop is not limited, but we recommend that you announce your presence via the link.
The workshop is organized by the Association "Ekonaut" in cooperation with the association Ekohub from Belgrade.
All visitors will be able to download digital copies of the publications "100 Plants for Pollinators" and "Introduction to Gardening Communities" during the workshops.
Check out the schedule of the other workshops within the 'Pannonian Garden':
23 July, from 9 to 11 a.m. – 'A Walk with a Biologist' / Kamenica Park
23 July, from 4 to 7 p.m. – 'Bees – More Than Honey' / Pavilion on Štrand
24 July, from 10 a.m. to 1 p.m. – 'The Hidden World of Insects' / Pavilion on Štrand
24 July, from 3 to 7 p.m. – 'Fascinating Neuroscience' / Pavilion on Štrand
The workshops will be held as part of The Danube Sea programme arch.
The presentation of the cultural heritage and the preservation of the natural resources of one of the largest European rivers form the basic idea of this programme arch. By combining art and ecology, The Danube Sea brings us artistic programmes as a call to action for the preservation and care of the Danube, but also as an introduction to the heritage of the countries through which the Danube flows.
Photo: Predrag Đoković