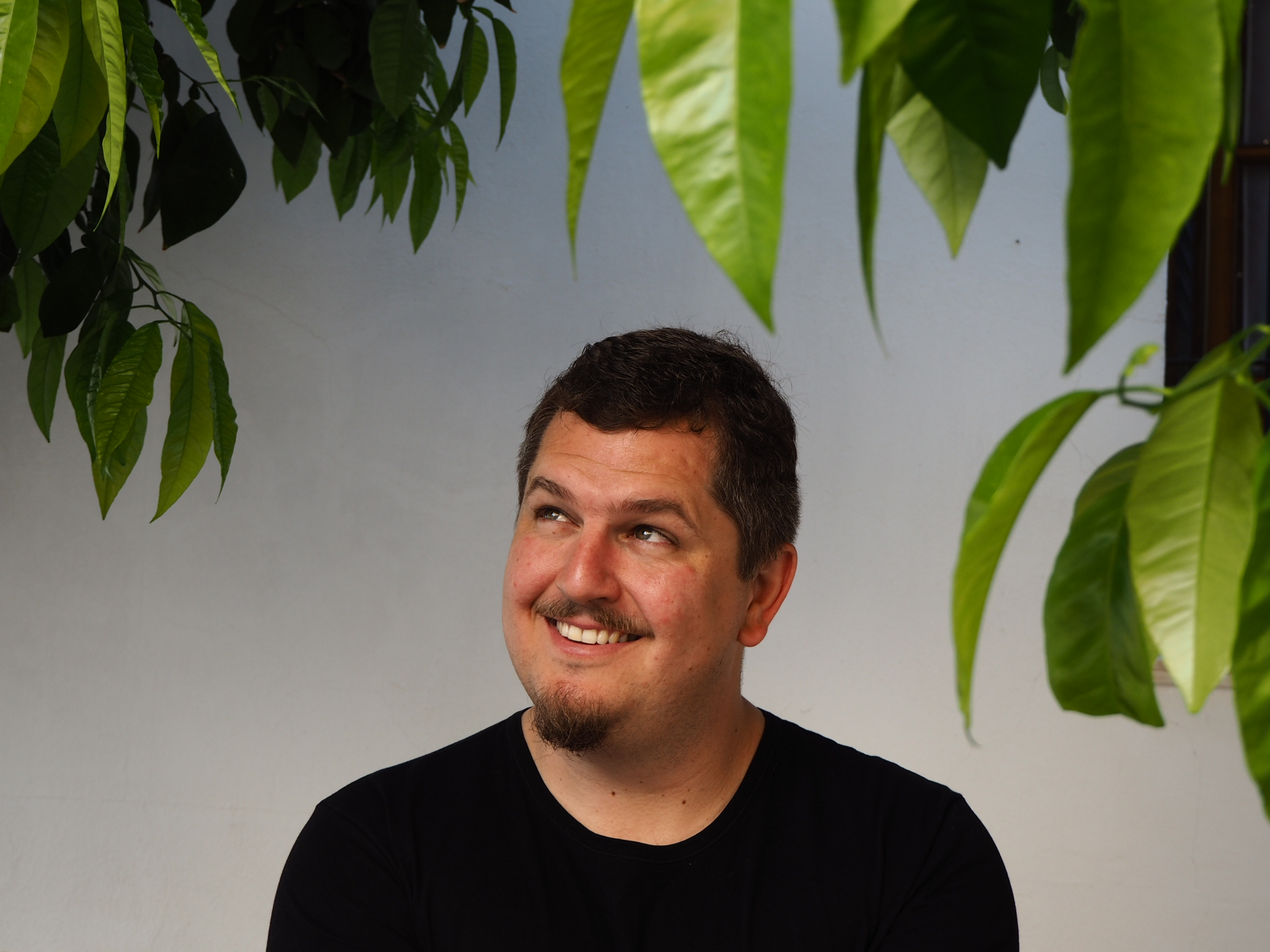 Ben Clark/ Literature Night
Ben Clark from Spain will participate in the Literature Night on the ground floor of SPENS, Display window 3 (entrance from the Šećer & Soul café side), on 17 September from 5 to 8 p.m..
Literature night is part of the Literature Week of the Kaleidoscope of Culture.
A stone is better than a cancerIn the sense of a poetic image,

But the deceased is dead, and there is no cure,

While the message is burning in the phone

And in the fishmonger I say I,

I am the very last inhabitant of a memory;

Alone, with one foot over the cliff,

Whence in the foam I let your name fall,

I let your name fall among the fishes,

Those wild ones that cannot be caught,

And through a smile I say your name to myself,

Something maybe insignificant, so it falls

Among the waves, all the way to the rocks,

And that's how I deliver the message.

That's how I say goodbye and finally hug you. Delete
Ben Clark was born in 1984 in Ibiza. He is a translator and a poet who writes in Spanish. His book Los hijos de los hijos de la ira (En. Children of Anger) received the Hiperión Award in 2006. In 2017, Clark received the International Prize of the Loewe Foundation for the book La policia celeste ('The Celestial Police'). At the 'Antonio Gala' Endowment, he leads the activity of 'Young Authors' and teaches poetry at postgraduate studies in creative writing at the University of Salamanca in Spain.
Photo: Alberto de la Rocha