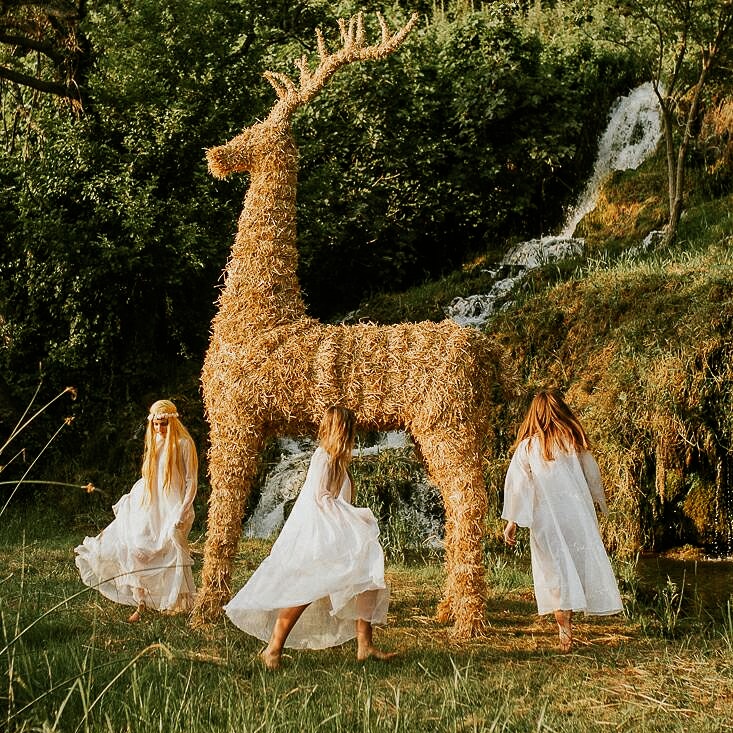 Big Straw in Banoštor
Artistic workshops on making sculptures and installations will be held in Banoštor (near the Yugoslav World War II monument) within The Danube Sea programme arch on 7 August.
The Big Straw, Lend Art Festival has been held for 14 years. During the six-day workshop, visiting artists and volunteers will join forces to create monumental straw sculptures on the topic of the Danube.
On Sunday, 7 August, the sculptures will be presented to all visitors with the accompanying music programme.
The final and most attractive part of the festival is the burning of sculptures through an interactive multimedia performance.
The plan is to create ten sculptures in Banoštor that would be inspired by the flora and fauna of the Danube lowlands, such as pond birds, deer and horses, and flowers such as tulips and sunflowers, patterns from rich costumes and embroideries, etc. That will bring sculptures closer to the local community and visitors.
All interested visitors are provided with free bus transportation to Banoštor at 5.30 and 7.15 p.m. departing from the Novi Sad Railway Station, as well as transportation from Banoštor at 9 and 10.30 p.m. to the Novi Sad Railway Station. On that route, the bus will stop at only one stop at Mercator and on the way back at the Shopping Mall Promenada.
Foto: Promo