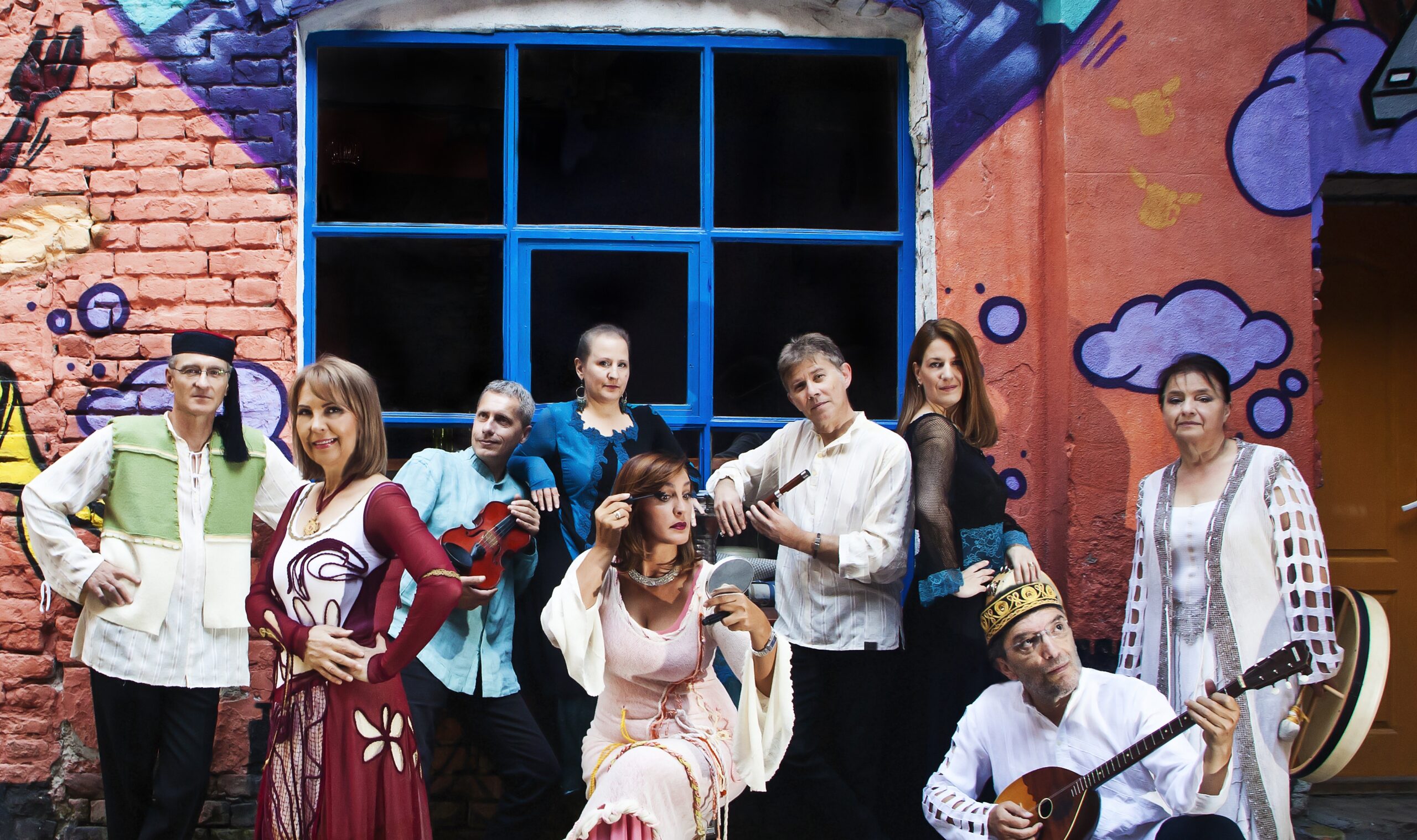 Bilja Krstić & Bistrik Orchestra
The performance by Bilja Krstić & Bistrik Orchestra, originally scheduled for 13 January within Doček 7530, was delayed due to the sickness of the singer and rescheduled for Thursday, 10 March in the hall 1 of the Novi Sad Fair, with the beginning at 8 p.m. (20:00) within the European Capital of Culture programme.
All tickets bought for the original date will be valid for the new date. There will be no change for new tickets.
People who bought tickets for the original date and are not able to attend the concert on the new date can get a refund for the tickets.
You can check the information about the refund on the Gigstix website.
For more than 19 years, the powerful and explosive Bistrik conveys in the best way what is most authentic from this area. At concerts in the world's metropolises, their programme experienced great admiration and recognition. They have performed in prestigious world venues such as the Kennedy Centre in Washington, the Colosseum in Rome, festivals in Indonesia, Brazil, USA, Canada, Russia, France, Italy, Germany, Austria, Turkey, Belgium, Switzerland, Poland and Romania.
In addition to this, they have won numerous awards at concerts across Europe and the world, including the Prince Award for three albums: Bistrik, Zapisi and Tarpoš, the annual Beovizija Award for promoting Serbian music abroad, and the Best Film Music Award for the 'Zona Zamfirova' film in Valencia. With Miki Stanojević (Bistrik Orchestra), they won the Grand Prix at SOFEST for music for the 'The Man Who Defended Gavrilo Princip' film.
The events will be implemented in accordance with the epidemiological conditions and measures that will be current at the time. It will be necessary to wear masks and keep your distance at events.
The event provides seating arrangements only. Tickets are on sale in the entire Gigstix sales network and on their website, as well as at the Novi Sad Fair ticket office, where tickets for all events will be sold between 5 and 8 p.m.
The partner of the Migration of Souls program is the Novi Sad Fair, and the companies Globos osiguranje and Dijamant DOO also provided support.
Photo: Promo