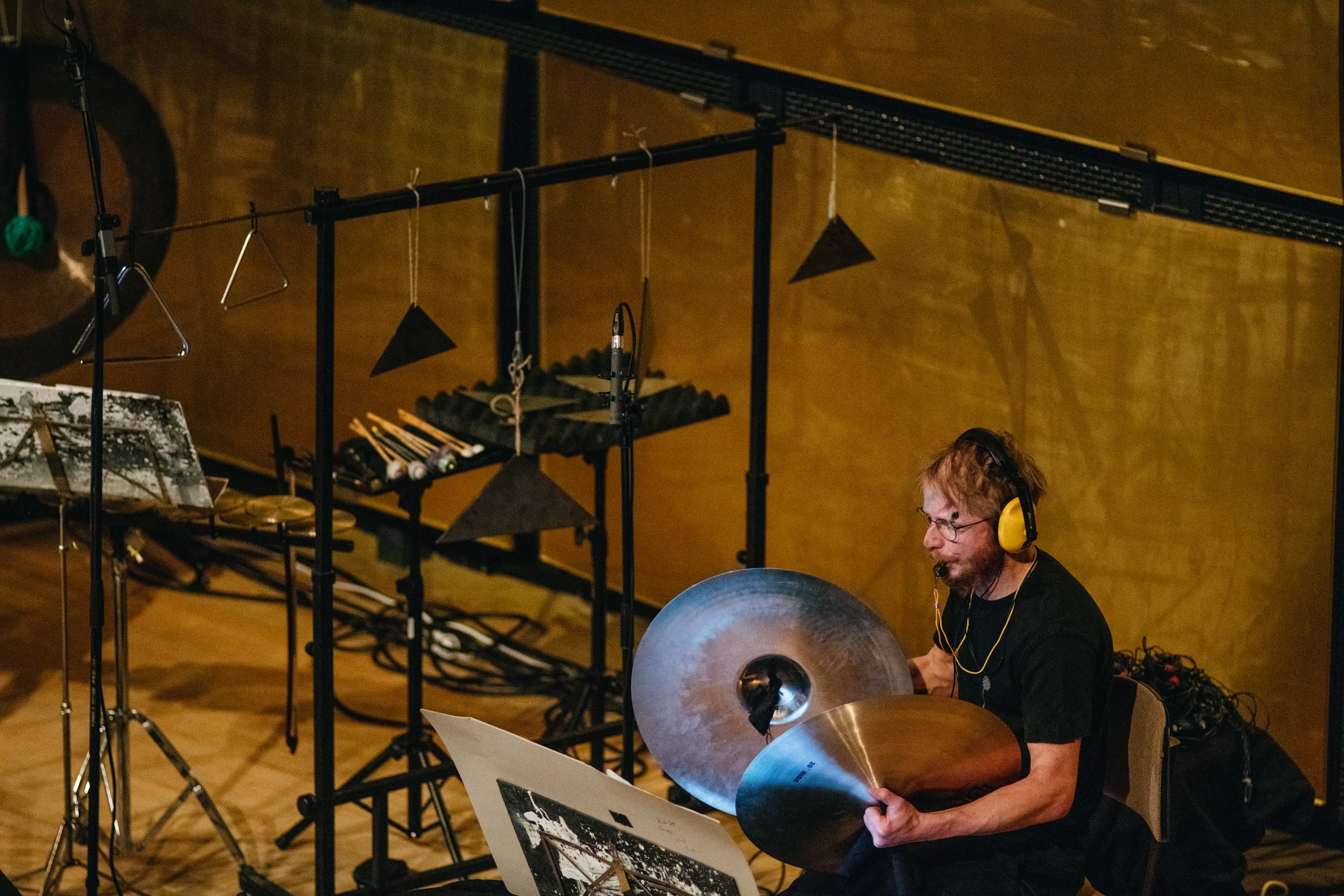 Black Page Orchestra
A 120-decibel music concert by the Viennese classical-experimental group Black Page Orchestra, will be held on 14 October at the City Concert Hall, as part of the Other? Europe programme arch.
At the concert, earmuffs will be distributed to the audience, and then a programme of contemporary compositions by foreign and local authors will be performed. The ensemble brings together a classical instrumental composition with strong energy supported by electronic music and video projections. All compositions on the programme will present debut performances in Serbia.
These are works of composers Matthias Kranebitter (Austria), Øyvind Torvund (Norway), Mirela Ivičević (Croatia), Christof Ressi (Austria), Ana Gnjatović (Serbia) and Maja Bosnić (Serbia).
In addition to the famous performance at the submarine base on the island of Vis, where they performed Stockhausen's composition Mikrophonie I, the Black Page Orchestra's repertoire includes compositions by famous artists of the 20th century, as well as the most current works commissioned especially for this ensemble over the past few years. That's how Maja Bosnić's composition – ((mno.go)) for a music ensemble, video, live electronics and earmuffs (2021) came to be as a special order of the Black Page Orchestra. It premiered at the musikprotokoll festival in Graz, and then at the Musikverein Wien.
Black Page Orchestra has, so far, performed at over a hundred festivals around the world, the most famous of which are Wien Modern, Impuls, musikprotokoll, Klangspuren (Austria), Ultraschall, SPOR (Germany), Gaudeamus, Sound of Music (Netherlands), Warsaw Autumn (Poland), Mixtur (Spain), Transart (Italy) and Music Biennale in Zagreb (Croatia).
The line-up of musical performers who will visit Serbia consists of Elena Gabrielli – flute, Yukiko Krenn – clarinet/saxophone, Samuel Toro Pérez – electric guitar, Alfredo Ovalles – piano/keyboards, Igor Gross – percussion, Rafal Zalech – violin/viola, Leo Morello – cello and Matthias Kranebitter – electronics.
Admission is free of charge.
Photo: Igor Ripak