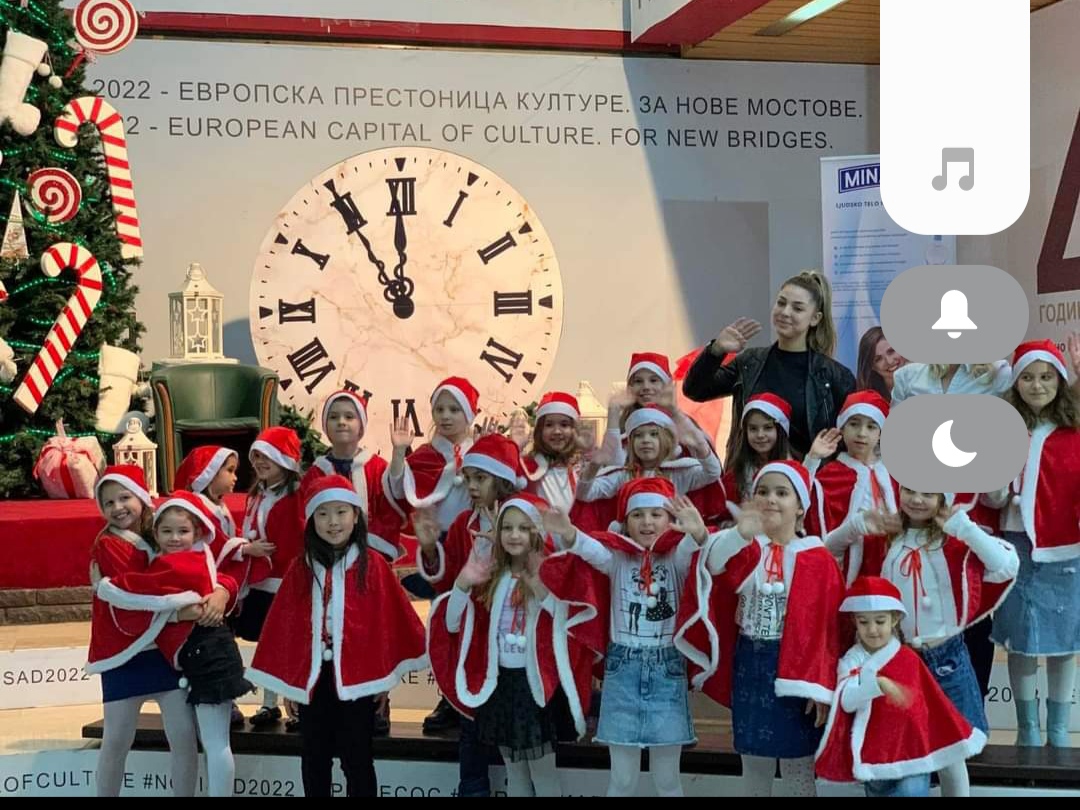 Children's Choir 'Zvončići' / Booktown
The performance of the 'Zvončići' children's choir will be held in the Amphitheater of SPENS on 17 September at 4 p.m. as part of the Kaleidoscope of Culture.
The children's choir 'Zvončići' was founded in February 1996 in Novi Sad, with the desire to bring together the youngest, to instill in them a love of music through gatherings and performances, as well as to establish the foundations of choral singing in the city. From 1996 until now, the choir has participated in almost all events implemented by the city of Novi Sad, as well as in many performances outside the city. Today, after looking back at the work of the choir so far, we can say that 'Zvončići', under the baton of Olga and Bane since its foundation, have jointly achieved many goals and established the foundations of choral singing in Novi Sad, which are still nurtured today.
The choir has about 30 members aged 4 to 12, with whom Olga Živković and Branko Ružičin, longtime music pedagogues, have worked with since its foundation. In 2016, Katarina Ružičin, professor of accordion, joined the work of the children's choir as an assistant, and in 2017 she continued her independent work.
During the 26 years of existence, Zvončići have recorded 8 albums with children's songs, one album with spiritual music and one with the RTV Vojvodina tambourine orchestra with starogradska songs.They cooperated with renowned composers, had numerous performances and awards at local and international competitions and humanitarian actions.
Photo: Promo