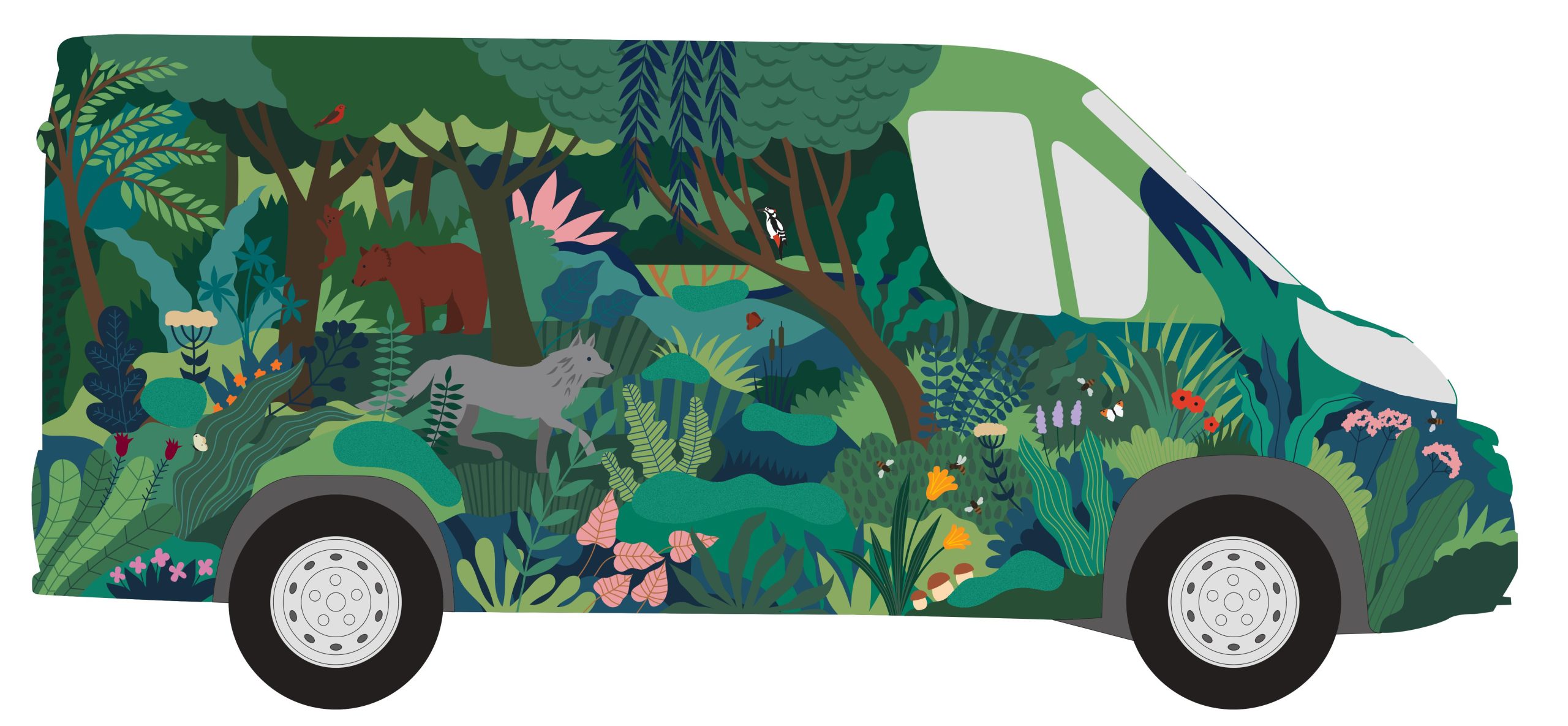 Climate Capsule / EcoPrint
The debut edition of the installation 'Climate Capsule' will be presented at the exhibition art+science: 'Ecoprint', from 22 to 31 July at the Štrand Pavilion, within The Danube Sea programme arch.
The climate capsule is a mobile and modular installation conceived as an intense experience that provides visitors with a layered perspective on climate change through scientific facts, artistic interventions, and multimedia content.
The presented content creates a space for dialogue between scientists, artists, and citizens on the topic of future scenarios of climate change. With a view of the dystopian scene in the year 2057, a narrative was created that initiates the subjective experience of the announced future and the readiness to face the consequences of climate change. This scientific-artistic platform is a direct call to climate action by all citizens, and a reminder to us all about the uniqueness of the position each of us has and the actions we can take.
The climate capsule was conceived as an experimental concept that will be continuously re-examined through reflective practice, changing its form, contents, and programme until 2030. It is aimed at monitoring and critically considering the implementation of the UN's Sustainable Development Goals, as a global and generally accepted mechanism on the way to a sustainable and the only possible future.
The capsule will be installed in ten countries of Southeast Europe by 2026, as part of the Climateeurope2 project.
Team of authors at the debut edition of the Climate Capsule at the exhibition art+science: Ecoprint within the Novi Sad – European Capital of Culture 2022 programme:
Dobrivoje Lale Erić, Center for the Promotion of Science – concept and project implementation
Marjana Brkić, PhD, Center for the Promotion of Science – programme and creative direction
Mirjana Utvić, Center for the Promotion of Science – creative direction, scenography, and production
Prof. Vladimir Đurđević, PhD, Faculty of Physics, University of Belgrade – scientific concept and review
Prof. Milorad Vujičić, PhD, and Prof. Marko Sabovljević, PhD, Faculty of Biology, University of Belgrade – scientific support
Nenad Gajić – kinetic sculpture author
Marko Stojanović, PhD – composition and sound design
Monika Lang – visual identity and illustration
Filip Mikić – video work
Petar Brkić – narration
Vasja Stanković – playwriting
Stevan Golubović – programming
Ivana Smolović – proofreading
We owe special thanks to Aleksandra Petrovski, Nikola Zavišić, Katarina Stekić, Ljiljana Ilić, Petar Laušević, PhD, and Danijela Vučićević, for their time and valuable insights.
Austrian Cultural Forum is the partner in the project.
Photo: Monika Lang