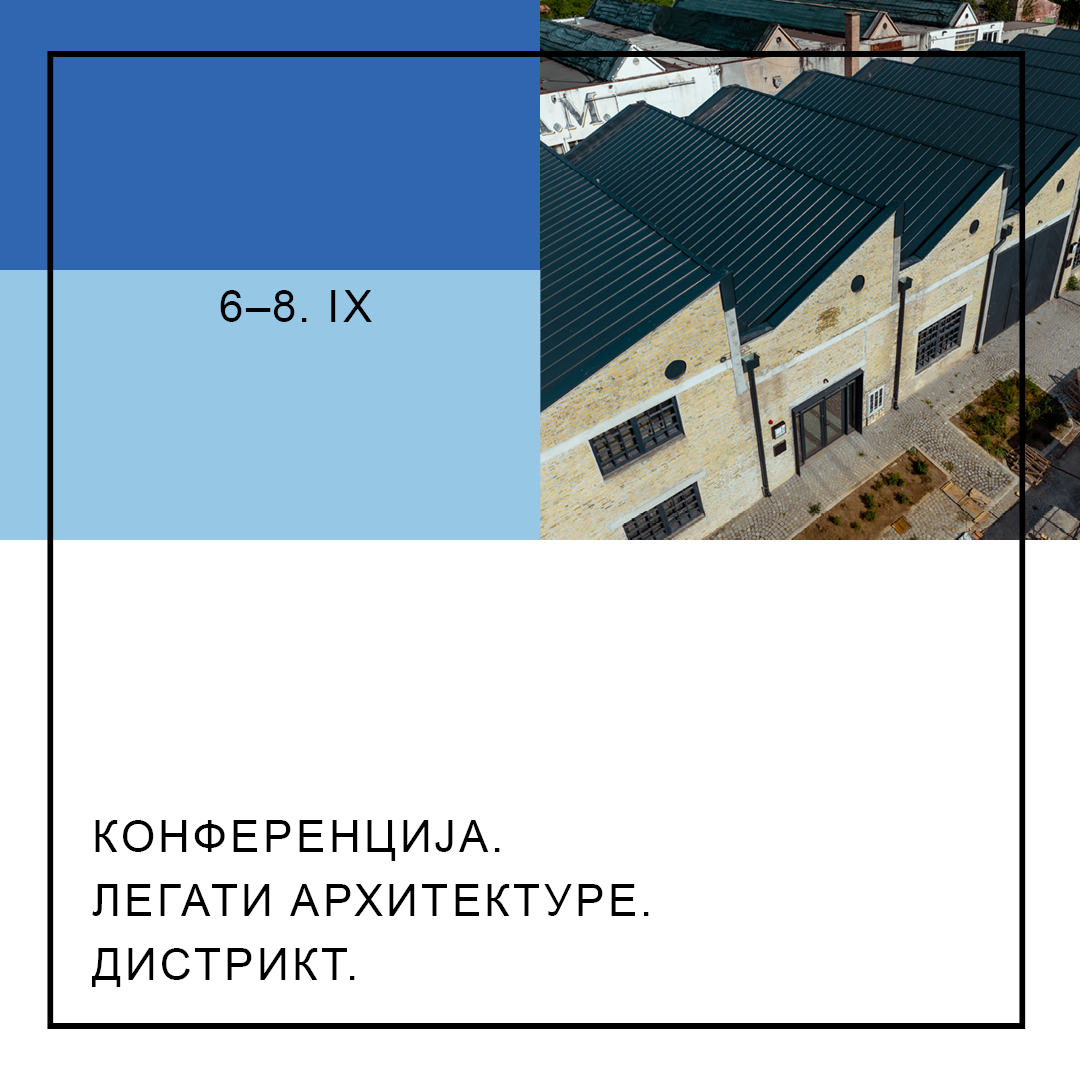 Creative District / Architectural Legacies
The 'Creative District' panel will be held on September 8 in the District, as part of the 'Architectural Legacies' conference during the Kaleidoscope of Culture Architecture week.
The conference will deal with architecture in the European Capital of Culture – the reconstruction of the silk factory that was renovated into the Svilara Cultural Station, the protection of the Almaš Neighbourhood, the restoration of the Suburbium, the arrangement and repurposing of the largest industrial complex in Novi Sad, and the like.
At the conference, the methodology used by the Foundation during the conversion of old premises will be presented in order to achieve long-term benefits and increase the quality of life of all Novi Sad residents. The audience will have the opportunity to hear stories about all the architectural legacies of the European Capital of Culture, but also the experiences of guests from the country and abroad, from the architectural industry, who have worked and are working on similar projects.
Speakers:
Eva Riccio – Head of international cooperation at 'Friche la Belle de Mai' from Marseille
Petar Mirković – sculptor, resident of the Creative District
Jordi Pardo – Independent expert of the European Commission for the evaluation and selection of European Cultural Capitals (2012-2016)
Partners of the Kaleidoscope of Culture 2022 are Erste Bank, IDEA, DDOR, A1 Srbija, and Heineken Srbija.
Photo: Promo