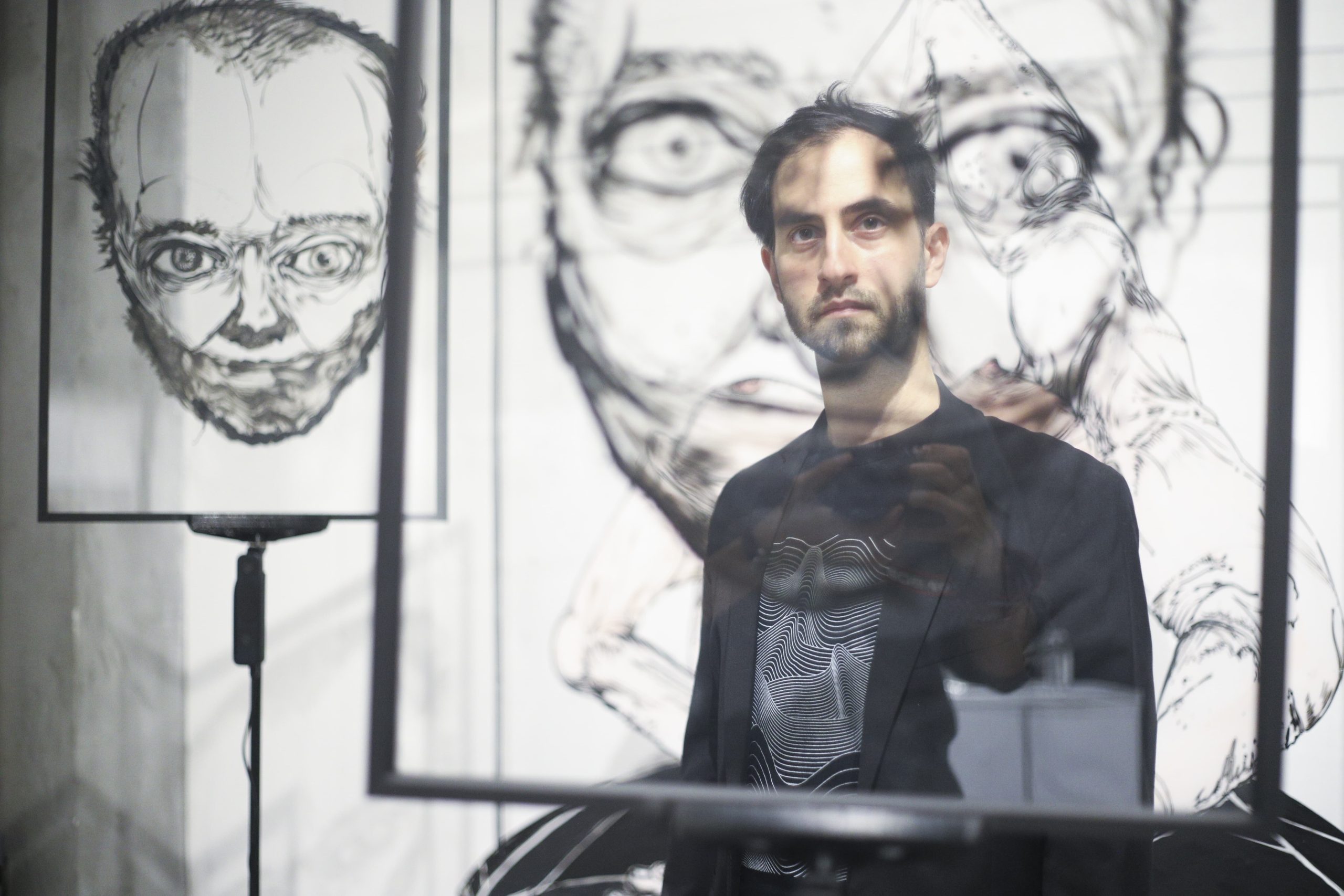 Dark Room
Dark Room is an audio-visual, interactive installation by the award-winning artist Vladimir Lalić intended for indoor public space, which you can see at Skladište, in the Creative District, from 1 to 9 September, at 12 a.m. You will have the opportunity to hear the vocal performance of this artist who, apart from visual art, has also found success in solo singing.
He was born in 1983 in Belgrade, and he graduated from the Faculty of Applied Arts of the University of Belgrade in 2008. In the same year, he enrolled in specialisation at the Faculty of Fine Arts in Belgrade in the Department of Graphics, which he completed in 2010. He has been a member of the artistic council of the Association of Fine Artists of Serbia (Serbian 'ULUS') since 2021.
Lalić has organised 32 solo exhibitions and participated in over 70 group exhibitions, both local and international (New York, Singapore, Paris, Trieste, Bristol…) He was the winner of a three-month residency at the Cité internationale des arts in Paris in 2013, as well as the 'Tropical Lab' residency in Singapore in 2019. He is the winner of six awards for visual creativity, including the 'Prix Paul Louis Weller' – awarded by the Academie des Beaux Arts in Paris, France. He is also the winner of the special prize for painting at LYNX ART, Trieste, Italy. His works can be found in private and public collections around the world.
Vladimir Lalić also has a career as a vocal performer. He attended primary and secondary school 'Kornelije Stanković' in Belgrade, majoring in solo singing – for the tenor voice. He has played the role of Nemorino in L'elisir d'amore, the role of Giles in the musical Rebecca at the Opera & Theatre Madlenianum Serbia, since 2013, and the role of Alfredo in La Traviata at Kolarac in Belgrade, Serbia, in 2007. He has been a member of the ensemble in the musical Les Misérables at the Opera & Theatre Madlenianum since 2013. He has also been a member and soloist of the Viva Vox choir since 2012, where he has participated in more than 150 concerts around the world, as well as on the stage of the United Nations in New York and the Great Hall of the People in Beijing.
Lalić has recorded 2 LP albums with original material, 2 full LP albums as a band member, and 1 live album, and he made 'guest appearance' on over 25 albums in English and Serbian.
He currently lives and works in Belgrade, Serbia.
The project is organised by the 'Studentski Grad' Cultural Centre (Belgrade), within the Kaleidoscope of Culture programme arch.
Partners of the Kaleidoscope of Culture 2022 are Erste Bank, IDEA, DDOR, A1 Srbija, and Heineken Srbija.
Photo: Uroš D.