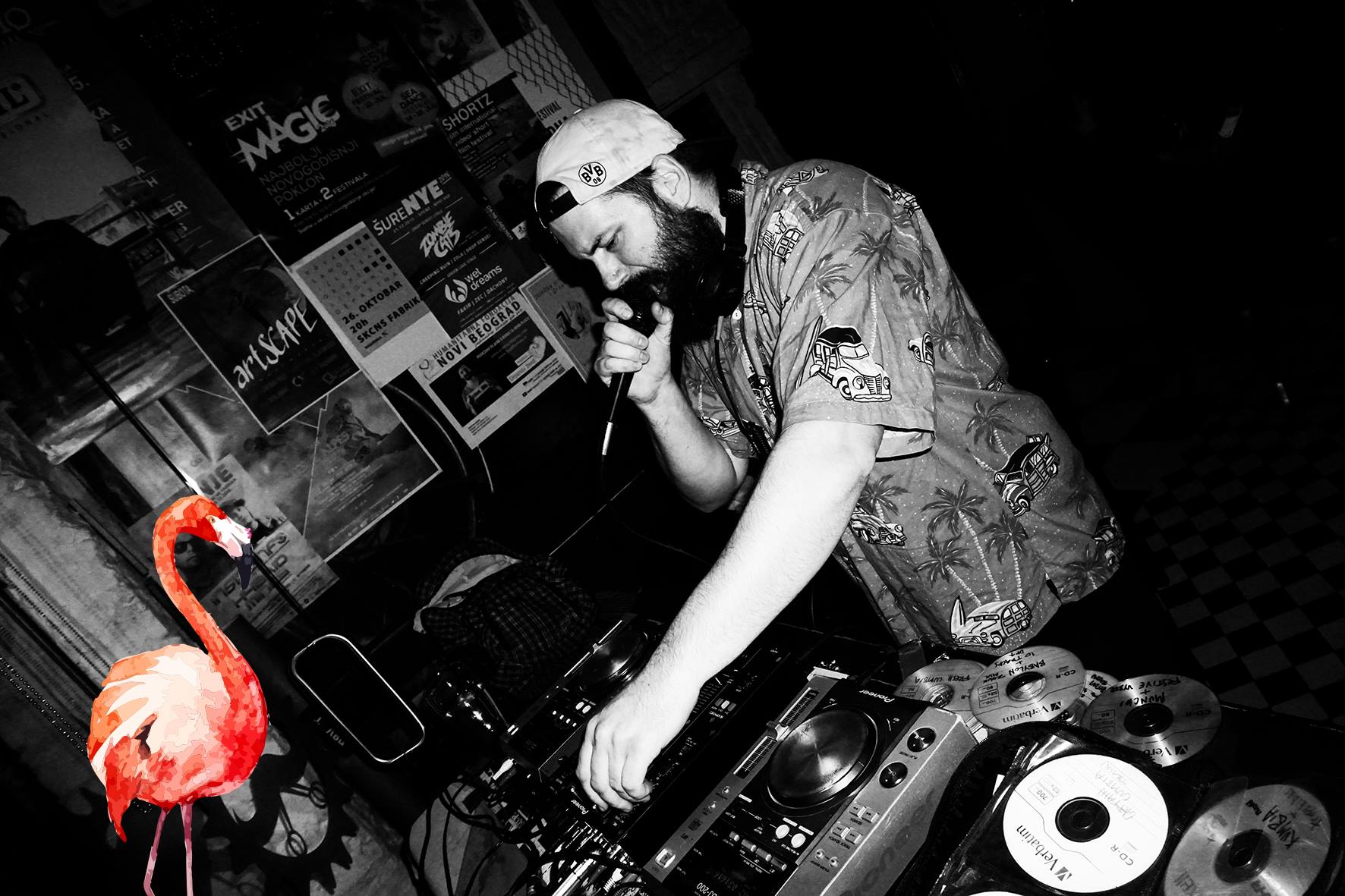 DJ Killo Killo
DJ Killo Killo will perform on September 4 at 8 pm Music Stage 2 in the District as part of the opening of the Kaleidoscope of Culture program.
DJ Killo Killo that is, Vojislav Malešev, was born in Novi Sad, where he works at the Serbian National Theatre, as a singer in the opera choir. He has a solo reggae/ragga MC project nicknamed Killo Killo. As part of it, he sings over roots, reggae, or ragga riddims, using his poetry and sometimes adding oriental nuances to existing melodies. In 2007 he founded the band KILLO KILLO Banda which successfully accompanies him with rhythms with high energy fusion of funk, reggae, and dancehall vibes.
As DJ Killo Killo, he actively participates in all events organized by Global Village People and has performed throughout the former Yugoslavia, in Rio de Janeiro, Paris, Vienna, Dortmund, Cologne, etc. His favourite musical interests are mainly related to his 'trans-global' thinking based on the idea that listening to music from India, the Middle East, the Balkans, North Africa, and the Amazon can help one find spiritual happiness and enrichment of the soul. He is able to make people dance and enjoy modern rhythms combined with the various traditional third-world heritage that can sometimes bring people into a kind of meditative trance or one step away from a mystical experience.
Check out the full music programme at the opening of the Kaleidoscope of Culture at this link.
Partners of the Kaleidoscope of Culture 2022 are Erste Bank, IDEA, DDOR, A1 Srbija, and Heineken Srbija.
Photo: Promo