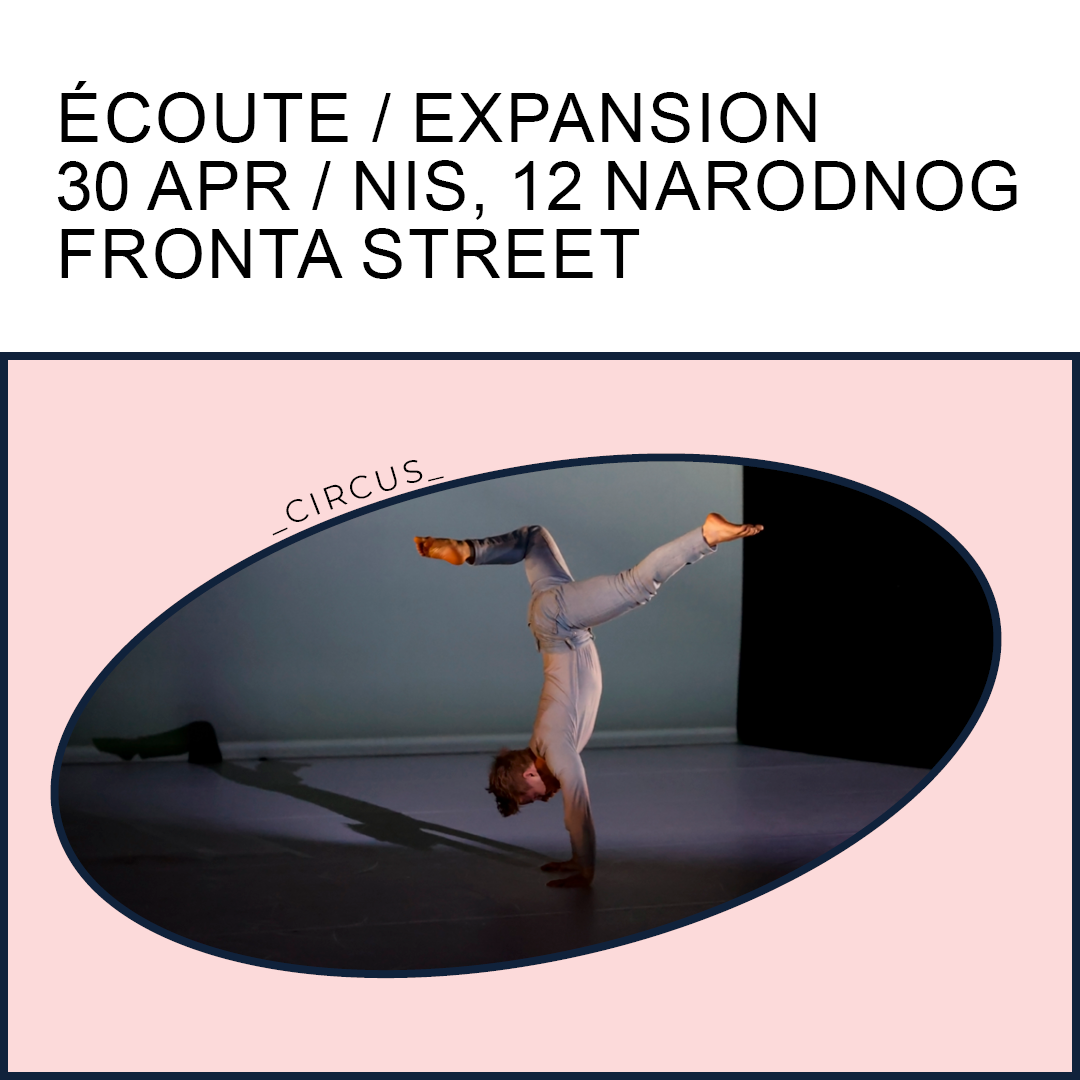 Écoute / Expansion
The Écoute / Expansion Circus performance (translated Listen/Expansion), by author and choreographer Kitsou Dubois, can be seen in the great theatre hall of the NIS business centre in Novi Sad on 30 April at two times: from 5.30 p.m. to 7 p.m. and from 8.30 p.m. until 10 p.m., within the 'Flags of the Future' programme unit.
Kitsou Dubois invents dream-like universes by recreating on the ground the "space-time" dimension experienced during parabolic flights. Parabolic flights are the experiments done with the CNES Space Observatory (French National Center for Space Studies) in an aeroplane producing parables in the sky and allowing the human body to experience real weightlessness situations.
Her desire to share with the public the new sensations she experienced in the state of weightlessness motivates her work between the scientific research and performing arts. Two acrobats, one on the ground and the other on the Chinese pole, are equipped with sensors connected to an interactive device in real-time. With a composer, a video designer and two technicians, the choreographer will combine sound, video and light composed in real-time, creating an intermediate universe. This universe will cross her choreographic writing and condense the bodies and the stage space.
Kitsou Dubois and her team also experiment with new ways of conveying their work to the public, directly questioning the empathy between the performers and the spectators. After the performance, the audience will have the opportunity to talk to the author.
Tickets for the Écoute / Expansion circus performance are on sale at all Gigs Tix outlets and online at this link.
The 'Flags of the Future' programme is sponsored by: IDEA, DDOR, A1 Srbija and NIS.
Photo: Promo