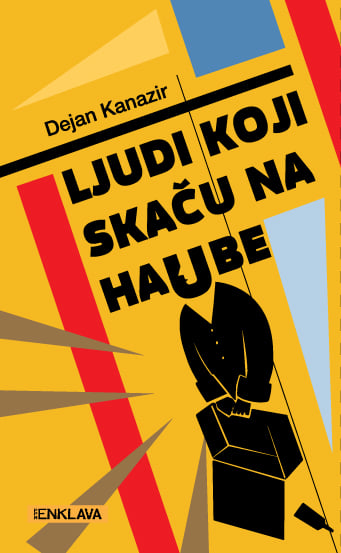 Enklava – Meeting the Verses of the Future / Booktown
The book promotion, by PPM Enklava publishing, will take place on 17 September at 6 p.m. at SPENS. 
The event will highlight the importance of contemporary poetry and its position on the cultural map on which young authors are written and affirmed by the PPM Enclave publishing house.
Poets Vladan Krečković, Dejan Kanazir, Lazar Prendović, Jelena Žugić, Maja Solar and Kristina Milosavljević, will present their poetry collections and discuss the creative path, ways of affirming young authors, the necessity of reading, and the existence of powerful poetry that leaves a written mark about our time. By reading their authentic, underground verses, the poets will show how the written word mainly relies on what is current and depicts internal and external struggles.
The books that will be presented are:
'Paris, Texas' by Vladan Krečković
'Ljudi koji skaču na haube' by Dejan Kanazir
'Smeh iz tame' by Lazar Prendović
'How I Became a Flamenco Dancer' by Jelena Žugić
'A htela sam' by Maja Solar
'Piši kad stigneš' by Kristina Milosavljević
The project is part of the 'Artists. Now!' national call for artists, launched by the 'Novi Sad – European Capital of Culture' Foundation within the Kaleidoscope of Culture.
From the very beginning, the implementation of the 'Artists. Now!' call has been supported by IDEA, which is part of the Mercator-S company.
Photo: Promo