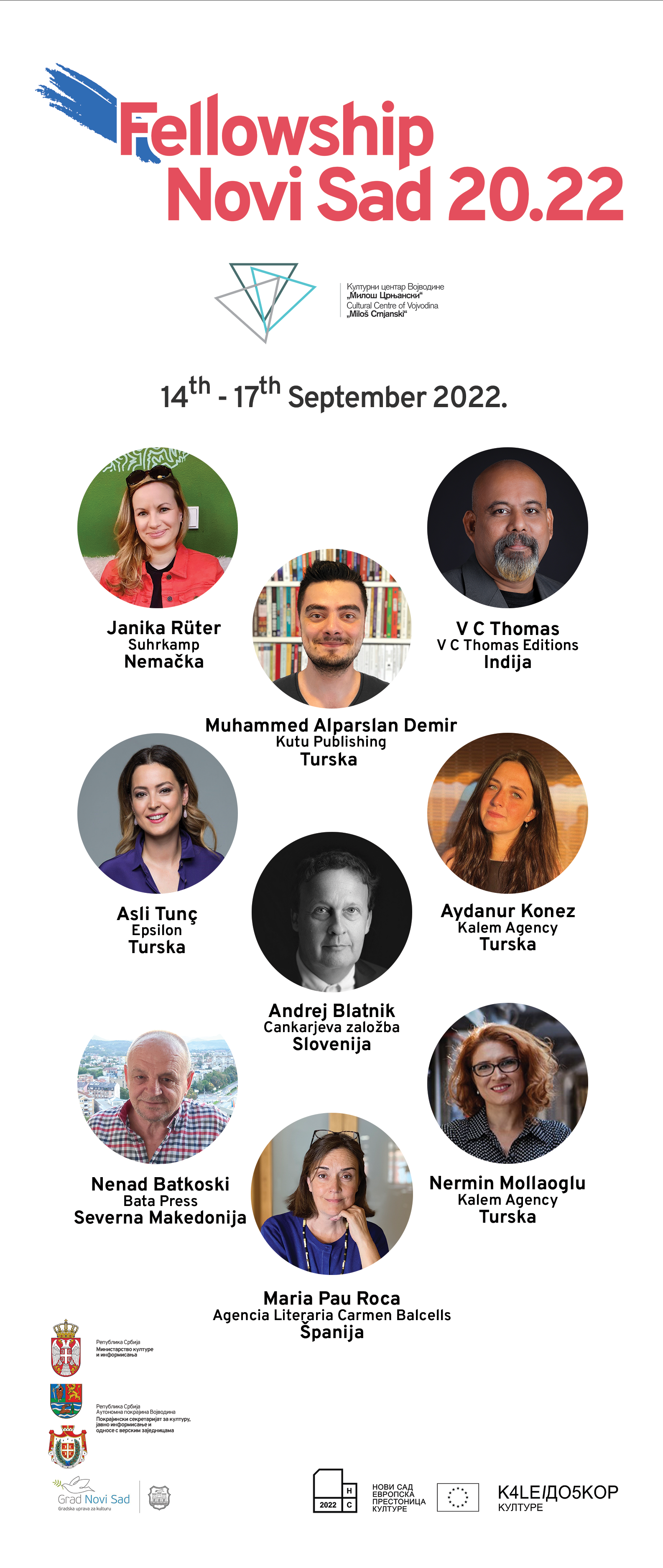 Fellow Novi Sad / Booktown
Eleven representatives-publishers from abroad will introduce themselves on the Main stage at SPENS on 17 September at 5 p.m. within the International Literature Festival 'Fellowship Novi Sad'.
The 'Fellowship Novi Sad' is an international literature festival within the 'Professional Gatherings Programme', which enables local writers and publishers to collaborate with foreign editors, publishers, translators and writers by creating an international platform. The scholarship programme enables professionals in the field of literature from around the world to meet their colleagues in Serbia, share their ideas and experiences and launch new projects. Alongside the Ministry of Culture of the Republic of Serbia programme, it makes a substantial contribution when translating significant works of Serbian writers into world languages.
Participants of the programme are 11 representatives-publishers from abroad (Germany, Slovenia, the Republic of Türkiye, Russia, Egypt, North Macedonia, India, China, Hungary and Slovakia).
Partners of the Kaleidoscope of Culture 2022 are Erste Bank, IDEA, DDOR, A1 Srbija and Heineken Srbija.