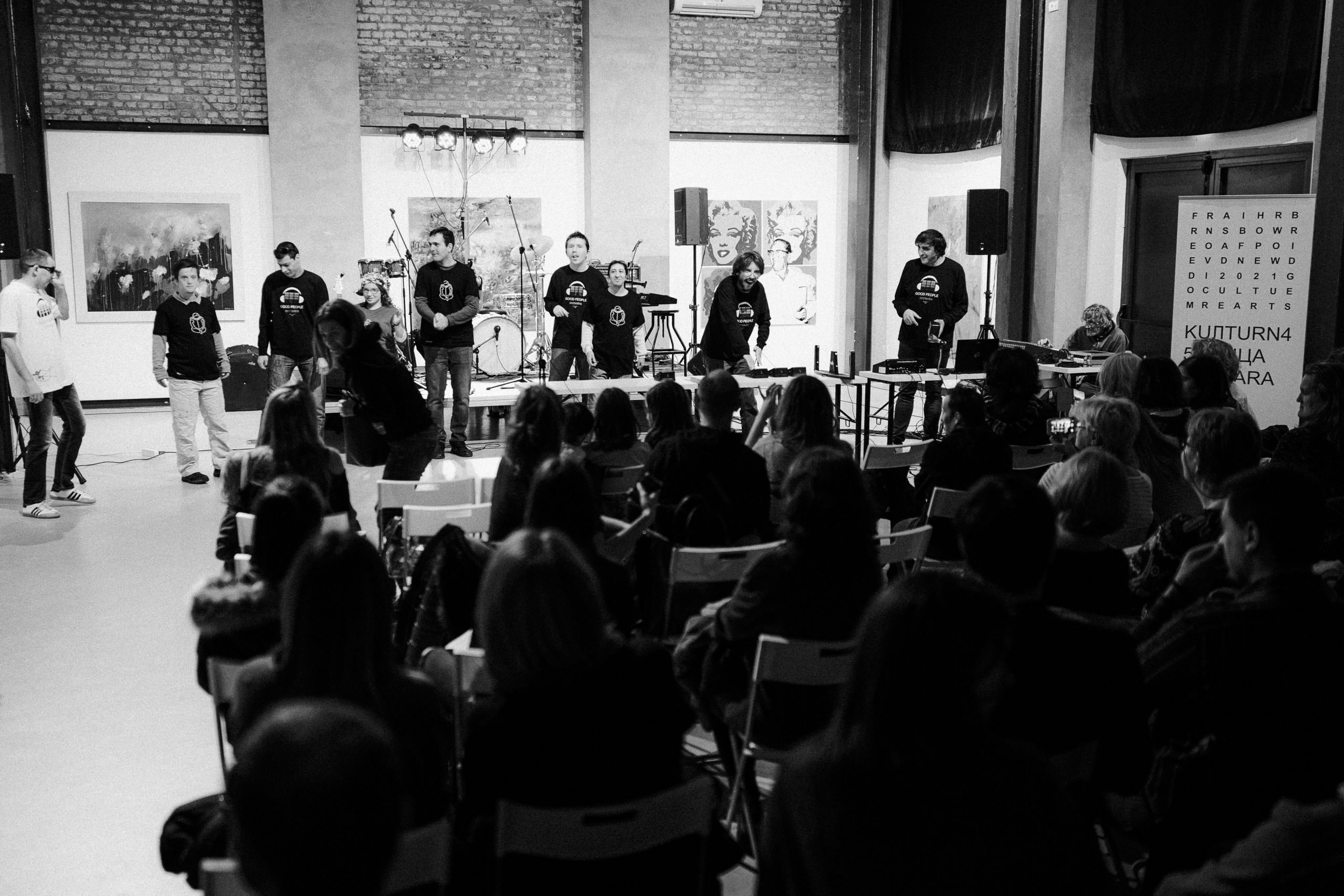 Orchestra Good People and Friends / Play Day Festival
The performance of the orchestra, consisting of people with disabilities and Novi Sad renowned musicians, will take place in the Svilara Cultural Station on 15 October.
A musical journey into several genres with a Soundbeam music device will happen with the use of the most modern laser and sensor technologies that transform touch into sound, enabling persons with disabilities to express themselves creatively and participate in art.
The music workshop 'Zvučni Snop' (Soundbeam) was started in 2012 by Žarko Sebić i Renata Koler.
The orchestra's performance was supported by the Austrian Cultural Forum and the Embassy of Portugal.
Photo: V. Veličković