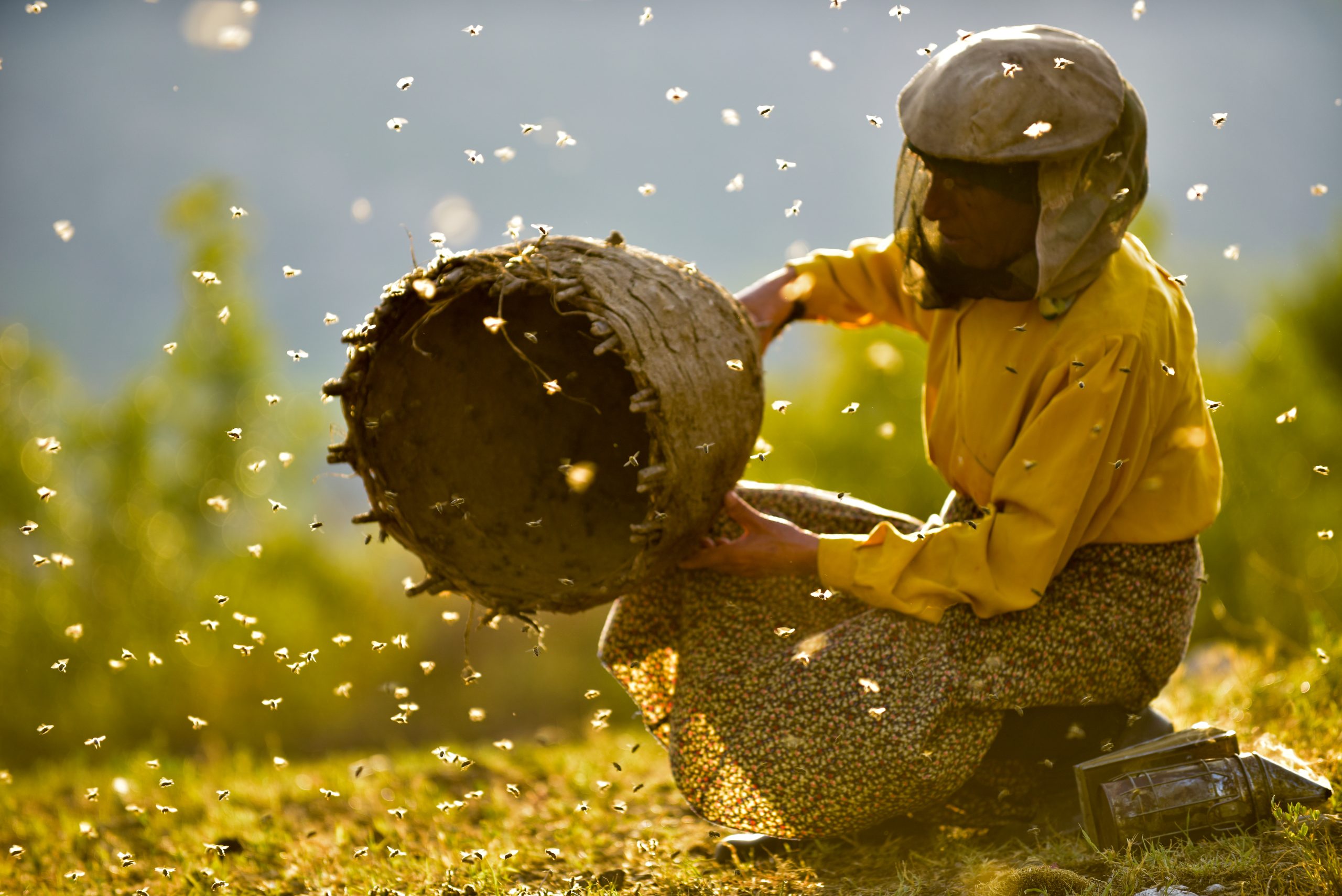 Honeyland / Green Cinema
The screening of the film 'Honeyland' will be held as part of the 'Green Cinema' project from 22 July to 19 August at Štrand, in Futog, Sremski Karlovci, Kać and Irig.
Screening schedule:
July 22 / Sremski Karlovci
July 28 / Novi Sad – Strand
August 5 / Park in Fruškogorska, Irig
August 12 / Courtyard of the Municipal Community, Kać
August 19 / Plateau in front of the Mladost Cultural Center, Futog
All screenings start at 9 p.m., and admission is free.
The last beekeeper in Europe must save her bees and restore the natural balance to the Honeyland. The opening shots of the film are so rustically sumptuous that you wonder for a moment if you are really watching a documentary. Dressed elegantly in a colourful blouse, with an emerald scarf on her head, Hatidže Muratova treads the rugged but spectacular Balkan landscape on her way to the colony of bees she raises. She lives with her sick mother, Nazife, in a small hut without electricity in the uninhabited mountains of North Macedonia, not knowing any other life, and anyhow, she certainly sees bees more often than people. Until a family of nomadic beekeepers enters her territory and threatens her livelihood.
The movie 'Honeyland' was nominated for the Best Documentary Feature and the Best International Feature Film at the 92nd Academy Awards, making it the first film to receive these two nominations in the history of world cinema.
Due to the importance and relevance of this topic, as well as due to the overarching problem regarding the citizens of Serbia not having a sufficiently developed environmental awareness, the team of the Free Zone Film Festival created the 'Green Cinema' project. The project was created with the intention of combining film and ecology, as one of the ways of fighting for a better understanding and preservation of the natural environment.
The aim of the Green Cinema is to turn the squares of the project cities into vibrant places, celebrating the year in which Novi Sad and Zone 021 represent the epicentre of European cultural life.