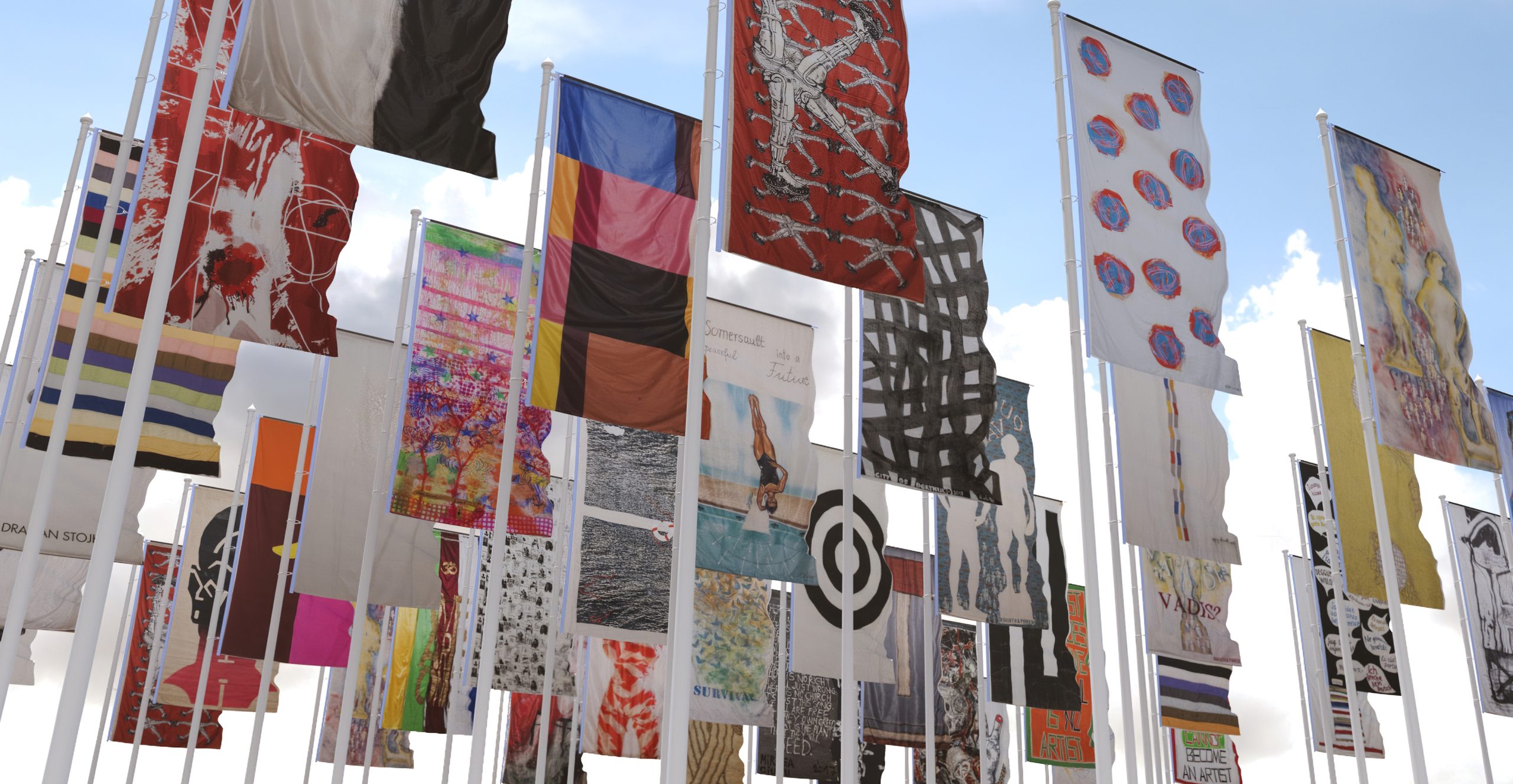 Imaginary Borders
The open-air gallery and examination on the topic of 'Imaginary border' will be staged within the Fortress of Peace programme arch at the Suba's Plateau in Liman Park from 23 June until 28 August.
Through the 'Imaginary Borders' exhibition at the Suba's Plateau, the authors critically examine relations founded on the exaggerated difference between Europe and the rest of the world ('others'), posing questions that are frequently neglected by cultural circles and in political debates addressing questions such as neo-colonialism, migration, xenophobia and interventionism, etc. In inviting non-European artists, activists and theorists, the creators wish to hear about their relationship with the idea of Europe as an EUtopia, and with Europe, as it is frequently represented: a space of prosperity, tolerance and multiculturalism. The focus of the artwork and installations will follow two directions: the question of contemporary migrations, and the question of economic dominance and exploitation.
The programme includes the exhibition of designed flags on masts at the Suba's Plateau, as well as a public discussion on the theme 'Imaginary Borders'.
Participants:
Alaa Abu Asad i Ulufer Çelik (Palestinе and Turkey, the Netherlands)
Selma Asotić (Bosnia and Herzegovina, USA)
SABA – Silvia Amancei / Bogdan Armanu (Romania)
Nika Autor (Slovenia)
bak.ma digital media archive of social movements (Özge Çelikaslan, Bilge Emir) (Turkey)
Leslie Fernandez Barrera (Chile)
Fokus grupa (Croatia)
Jelena Grujičić (Serbia)
Vladan Jeremić i Rena Redle (Serbia)
Filip Jovanovski i Ivana Vaseva (North Macedonia)
Ena Jurov (Croatia)
Adela Jušić (Bosnia and Herzegovina)
Yazan Khalili (Palestine)
Uroš Krčadinac (Serbia)
Hythm L-Wrdny (Egypt)
Bojan Mrđenović (Croatia)
Paula Baeza Pailamilla, curator Ignacio Szmulewicz (Chile)
Pravo na vodu (Serbia)
Nataša Prljević (Serbia, USA)
Baris Seyitvan (Turkey)
Daniel Toca (Mexico)
Jaśmina Wójcik (Poland)
Ala Younis (Jordan)
The event is accessible to people with disabilities.