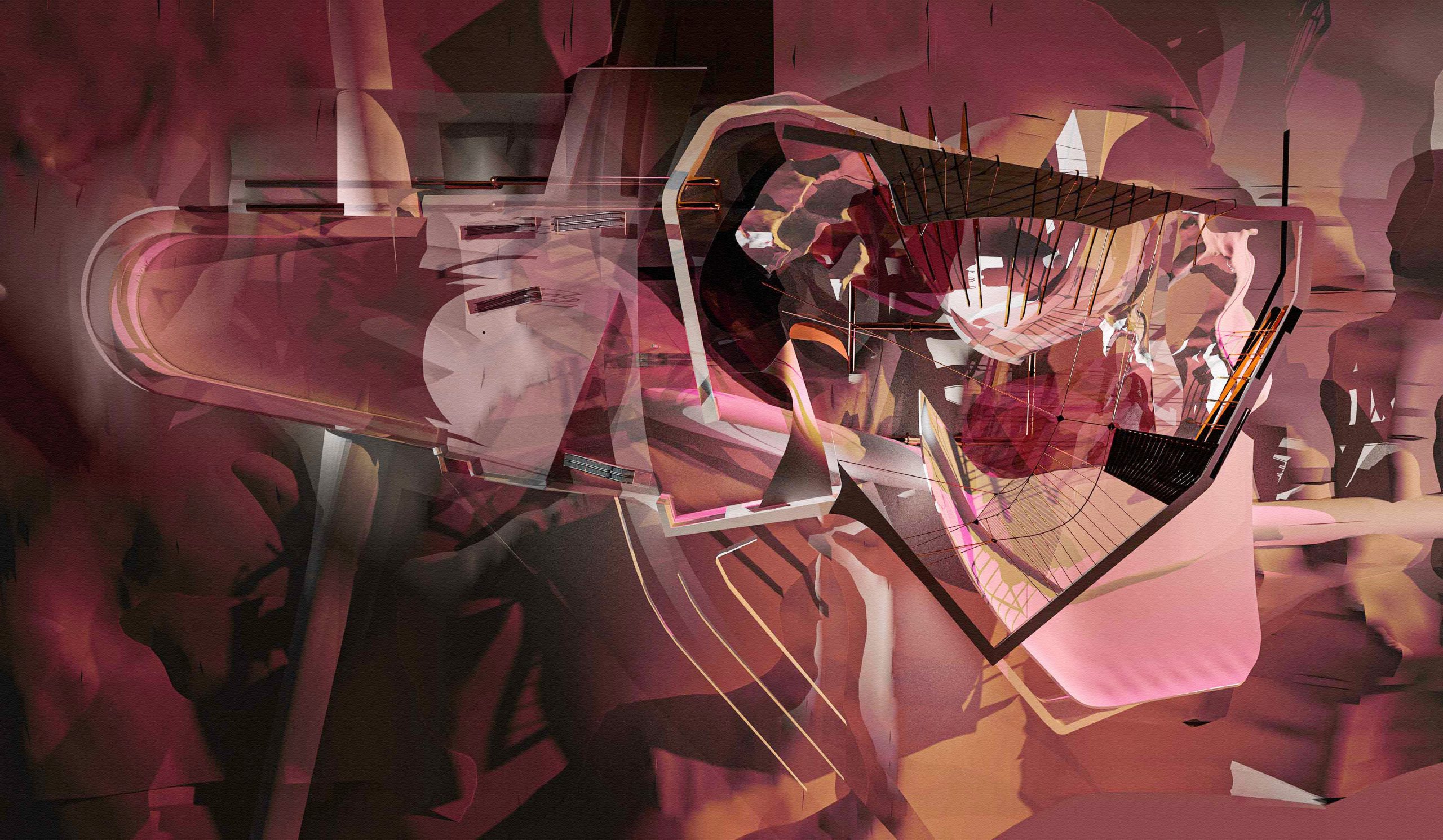 Imaginary Landscapes, Architecture of the Image
The 'Imaginary Landscapes, Architecture of the Image' exhibition will open in the Svilara Cultural Station on 5 September, within the architecture week of the Kaleidoscope of Culture. The exhibition will last until 9 September.
The starting point of the project is a need to include a wider audience into an individual creative process of (architectural) design and to displace it from the hermetic position to the field of more open communication. The idea is to create a space for the simultaneous play of analysis and synthesis, intuitive and rational, which are necessary and, at the same time, contradictory phases of every creative process.
The main setting of the exhibition is a multitude of different drawings and visualisations created during the design process, which would be arranged in the space so the audience could recognise the different stages of the synthesis of individual elements, the languages of abstraction of concrete parts of space and the transformation of these abstractions into more concrete architectural and spatial elements, and an intuitive associative path through all phases of design – what an individual inspiration looks like, how the things are being named and determined after they have been intuitively synthesised, and how some new narratives of space are put together.
The exhibition is envisaged to leave space for the audience to get involved in the game of naming and orientation through the different stages of experiencing the project and to contribute to the project by writing some of their coordinates in the creative process – either in real space or online.
The project is part of the 'Artists. Now!' national call for artists, launched by the 'Novi Sad – European Capital of Culture' Foundation within the Kaleidoscope of Culture.
From the very beginning, the implementation of the 'Artists. Now!' call has been supported by IDEA, which is part of the Mercator-S company.
Photo: Sandra Draganić