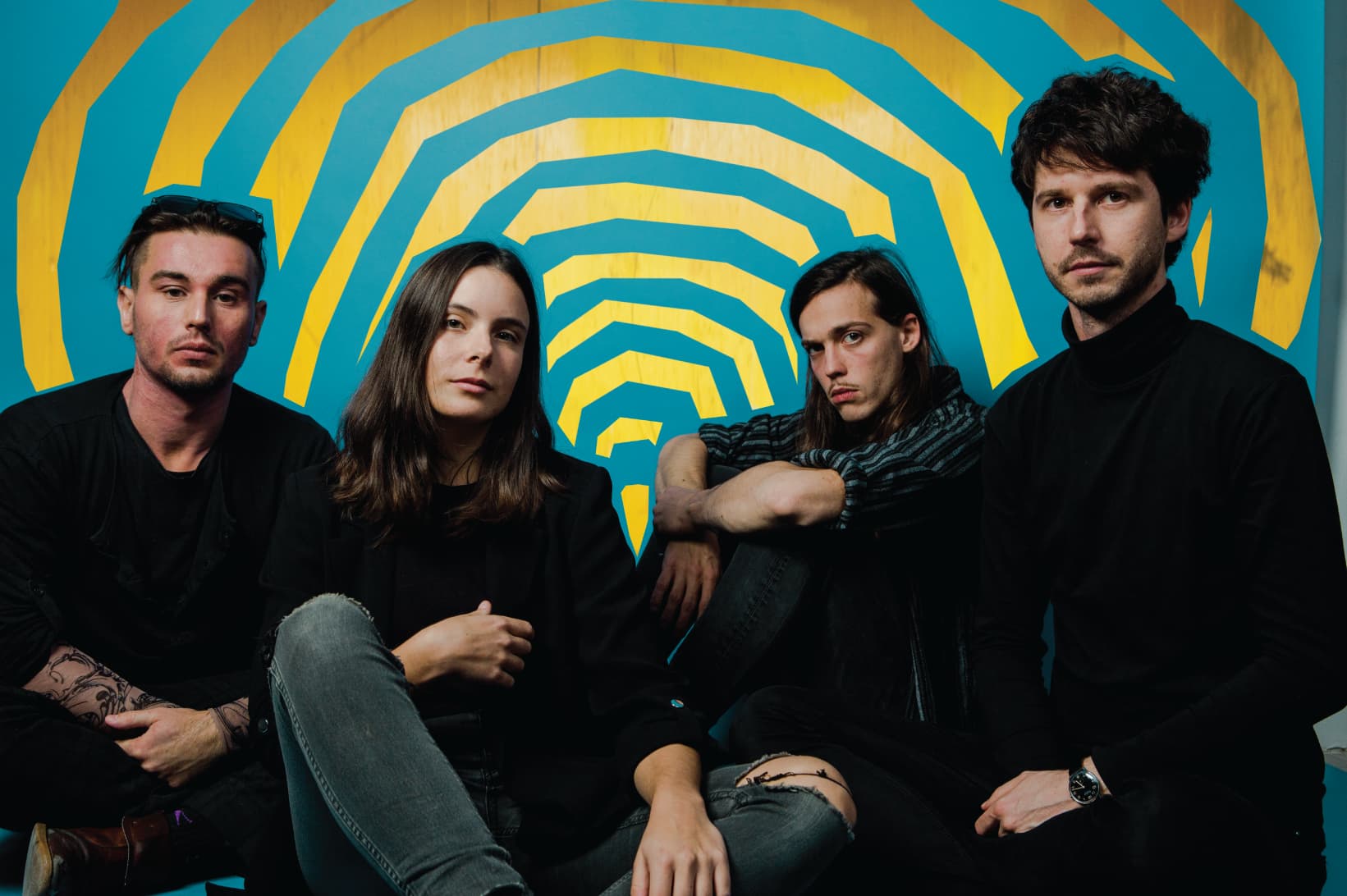 Koala Voice / Flags of the Future
The Slovenian band Koala Voice will perform on Stage 3 in the Creative District on 30 April at 11 p.m. as part of the Flags of the Future programme.
This Slovenian quartet with its unburdened, smashing indie-punk sound full of infectious melodies and guitar riffs quickly rose in popularity both in Slovenia and elsewhere in Europe, mainly thanks to their debut film Kangaroo's a Neighbour (2015).
With their musicality and charm, they won a spot opening for the legendary Pixies in Ljubljana's Križanke. They also continued to win over audiences at major European festivals such as Liverpool Sound City, Tallinn Music Week, Bush Budapest, Pohoda, Monkey Week, Ekit, INmusic, and others.
In 2020, Koala Voice dedicated its efforts to creating and recording their 4th studio album Plata, which they began to present to a wider audience at the end of the year in the form of video-enriched singles for Vertigo, Vukovi, and recently Spaghettification. With a mix of indie rock, pop, stoner rock, country and disco, Koala Voice offers 13 new songs in Slovenian, Serbo-Croatian and English that reflect a time filled with finding answers to eternally unanswered questions about love, friendship, and broken hearts. They try to find the answer in small moments of happiness when they sing about things that hurt a little, strange flowers, showers, worried people, wolves and dizziness; with the album Plata, Koala Voice allows you to find hidden parts of yourself through their songs.
Koala Voice are Manca Trampuš, Domen Don Holz, Tilen Prašnikar and Miha Prašnikar.
Photo: Jaka Tersek
'Flags of the Future' programme is supported by IDEA, DDOR and A1 Srbija.