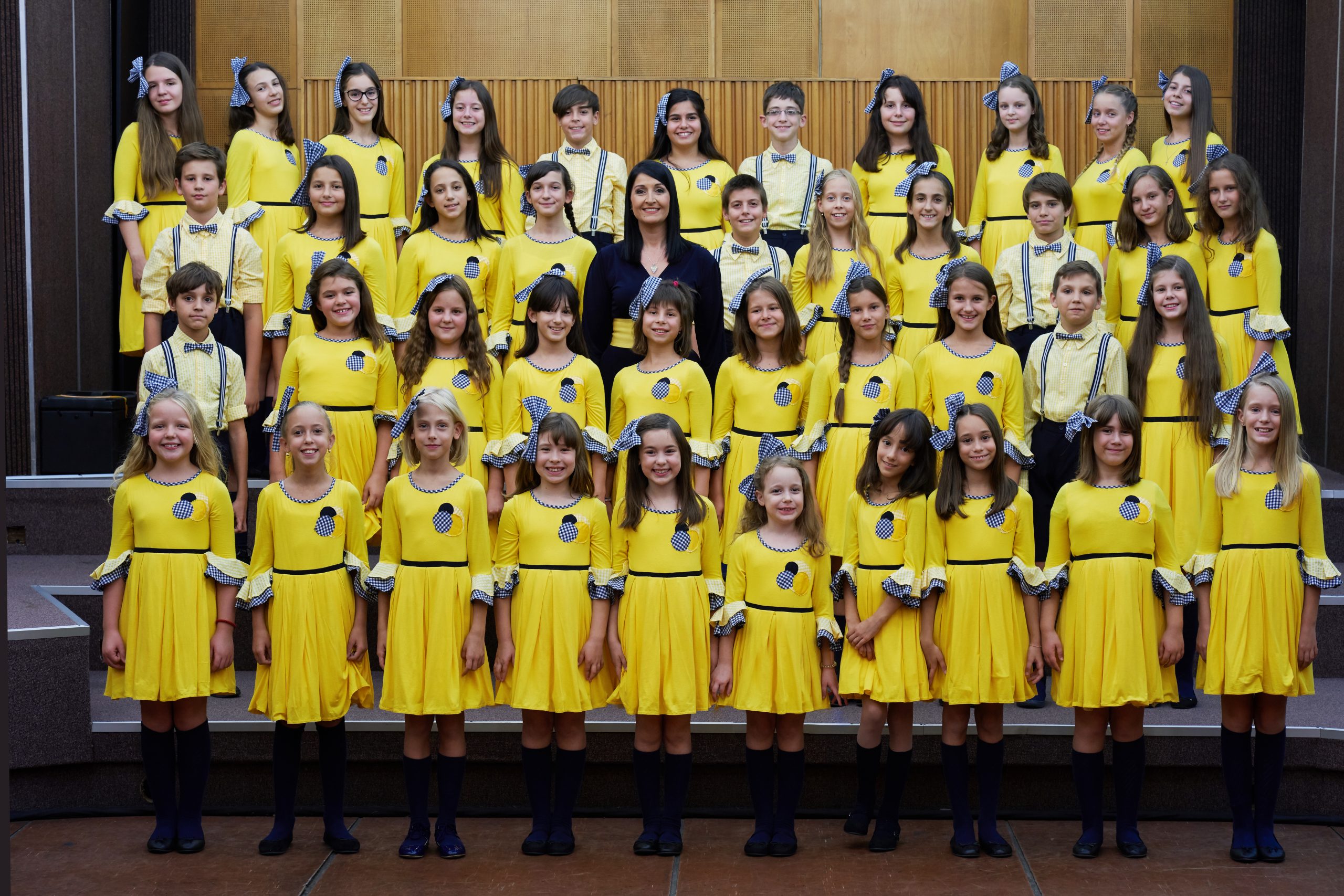 Kolibri Chidren's Choir / Booktown
The performance of the 'Kolibri' children's choir will be held on the Main stage at SPENS, on 18 September as part of the Literature Week of the Kaleidoscope of Culture.
The 'Kolibri' choir will perform a repertoire of songs based on texts by children's writers.
Children's choir 'Kolibri' was founded in 1963. Milica Manojlović was the founder and longtime conductor of this youngest ensemble within the Music Production of Radio and Television of Serbia.
'Kolibri' is a unique children's choir with a recognizable singing culture, likeable interpretation and a highly professional attitude towards music-making. Attitude while singing, breathing, creating an interpretation, understanding the text, whether it is in Serbian or not, is put into the function of musical expression.
The choir has held more than hundred concerts in the country and abroad, participated in radio-dramas, TV shows, series and films.
Exceptional artistic achievements and aesthetic satisfaction brought this choir a number of awards, among which stand out: Charter of Radio Belgrade for contribution to the development of children's and youth music, Golden Ring of the Cultural and Educational Community of Belgrade for achievement in the field of science and art, Charter of the 'Association of Composers' for contribution to the development of musical creativity, the UNICEF Honorary Award, the Golden Syrinx, the Order of Labour with a Silver Wreath, the 'Mokranjac Days' Medal and the Zmaj's Award.
Today, the choir is led by Ljiljana Ranđelović. She graduated from the Music Academy in Belgrade, Department of Music Pedagogy. Since the age of seven, she has been engaged in choral singing and choral music. In 1995, she became the youngest member of the then only professional ensemble in the country – the RTS Choir. In March 2012, with great pleasure and enthusiasm, continuing the path that Milica Manojlović started back in 1963, she took over 'Kolibri'. With the 'Kolibri' choir, she recorded her first and their fourth audio CD – 'Kolibri Planeta', on which the authors of the songs are the most famous pop and rock musicians from these areas.
Photo: Nebojša Babić