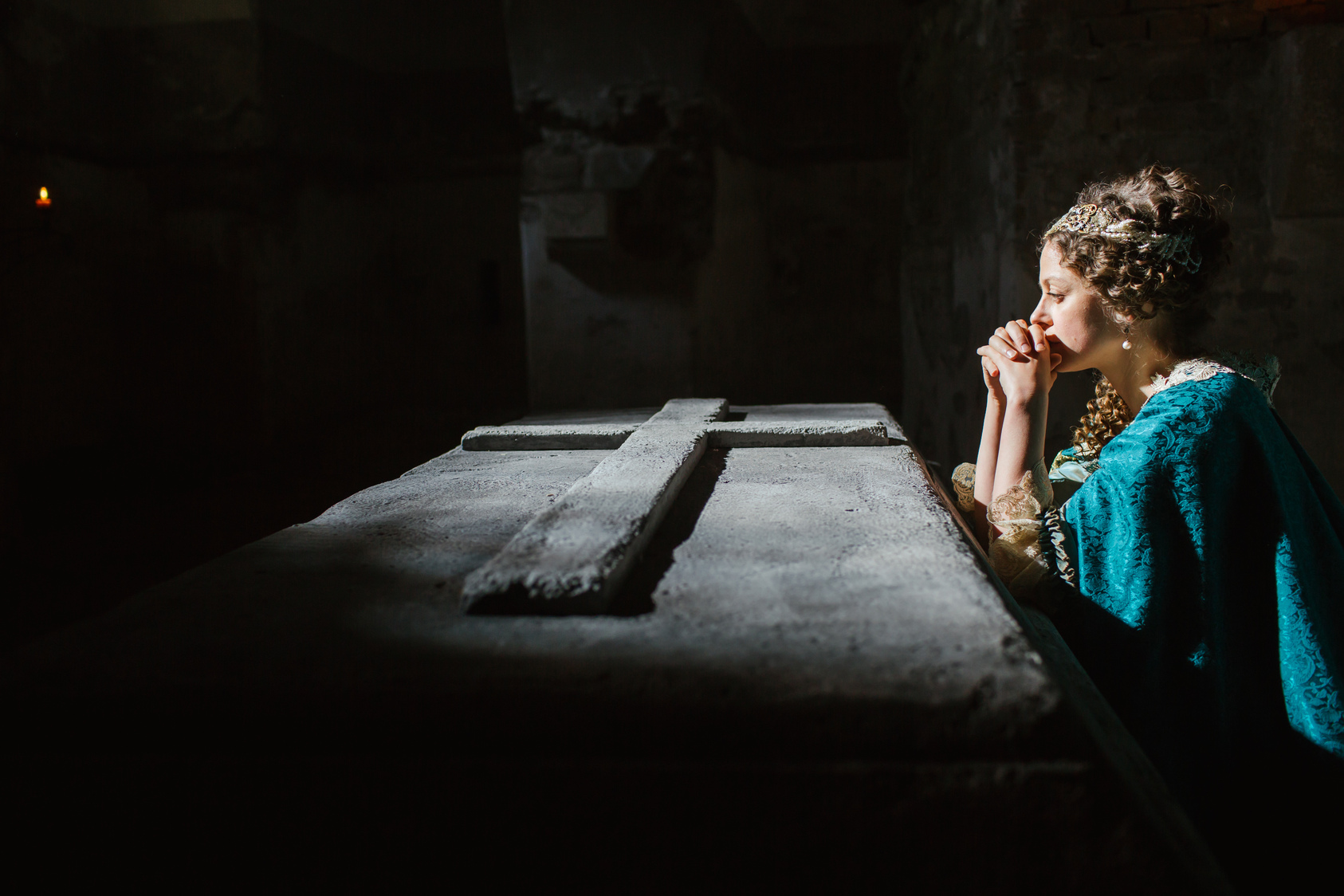 Liberta – The Birth of A City
In the finals of the The Fortress of Peace programme arch, on 17 July, the first film saga about Novi Sad will be presented at the Petrovaradin Fortress – the big premiere of the film 'Liberta – The Birth of A City', directed by Gvozden Đurić and Žanko Tomić.
Admission to the movie screening is free, but due to the limited number of seats, the audience will only be able to attend with free tickets that can be picked up exclusively at the Gigs Tix ticket office in Pariski Magazin. Tickets can be picked up with a personal ID, and one person can take a maximum of three tickets. Online booking is not available.
Artists, who will turn the path into a passage through the Baroque, will lead the audience from the Monastery of St. George, the oldest church in Petrovaradin, to the place of the film screening – the street in front of the 'Leopold' hotel. The walk through 18th century starts at 9 p.m., and it will additionally contribute to the atmosphere preceding the film screening.
The parking lot in front of the Leopold Hotel at the Petrovaradin Fortress will be temporarily closed due to the premiere of the film – from 15 July at 9 a.m. until 18 July at 12:30 a.m.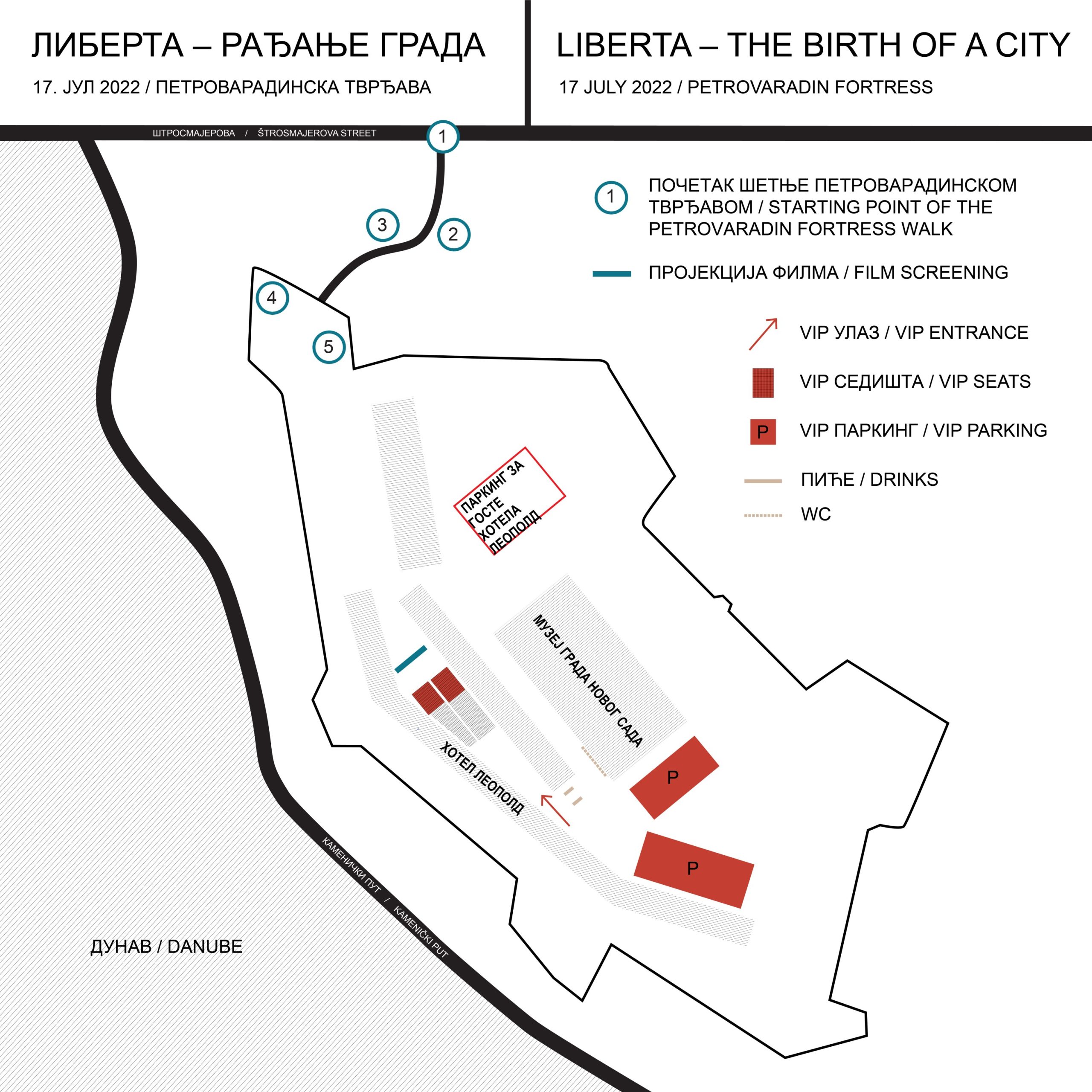 It's 1748. Seven years of war have brought the Hapsburg monarchy to the brink of fiscal ruin and administrative chaos. In the far south of the empire lies the fortress town of Petrovardin Sanac (today's Novi Sad). Its citizens suffer under a corrupt and despotic local regime controlled by the prefect Senchy and the chief of police, Colonel Sekula Vitkovich. This is the story of how residents come together across national and ethnic lines to establish Liberta, a secret association to fight for freedom and for independent civic governance. At first, this communal movement makes little headway: participants remain timidly legalistic, reluctant to embrace militant tactics. All this changes when representatives of the largest Hapsburg trading company, the Kaiserliche orientalische Kompagnie, arrive on the scene with a radical plan: to convert the town into a commercial hub for trade with the whole of the Ottoman Empire. Such a scheme entails forcefully relocating the entire population of Sanac. Confronting the crisis, members of Liberta broaden their social base and forge an alliance with outlaws and smugglers from the countryside. Together, they plot a strategy to defend against the brutal prefect and his chief of police, while at the same time navigating their way through the traitorous labyrinths of a corrupt state to reach the Habsburg monarch – Empress Maria Theresa herself.
Directors: Gvozden Đurić and Žanko Tomić
Screenplay: Žanko Tomić, collaborator on the screenplay: Gvozden Đurić
Roles:
Maksim Taborović – Zlatan Vidović
Ignac Hajl – Stefan Vukić
Mali/Ana Maher – Ana Mandić
Baroness Sisendorf – Tamara Krcunović
Colonel Sekula Vitković – Davor Janjić
Tom Andrele – Daniel Sic
Visarion – Igor Filipović
Redl – Aleksandar Đurica
Lebsenheim – Valentin Wenzel
Vasilije Taborović – David Janakiev
Marta – Jovana Balašević
Lancaster – Saša Torlaković
Maria Theresa – Marta Beres
Messer – Branislav Zeremski
Prefect Atila Senči – Dušan Jakišić
Rock – Arpad Mesaros
General Engleshofen – Nenad Ćirić
Captain Gligor – Nenad Pećinar
Jović – Ervin Hadžimurtezić
Mehmed – Vahid Džanković
Krup – Marko Janjić
Racković – Nenad Gvozdenović
Deacon – Lazar Jovanov
Kaunic – Vladan Živković
Mednjanski – Miloš Stanković
Richter – Bojan Veljovć
Intedant – Nebojša Vranić
Polgar – Attila Nemet Dodo
Dr. Klejst – Dejan Stojaković
Mor – Nandor Siladji
Archbishop – Emil Kurcinak
Brewery Henkel – Atila Madjar
Fiskal Davidović – Igor Borojević
Photo: Marko Pudić