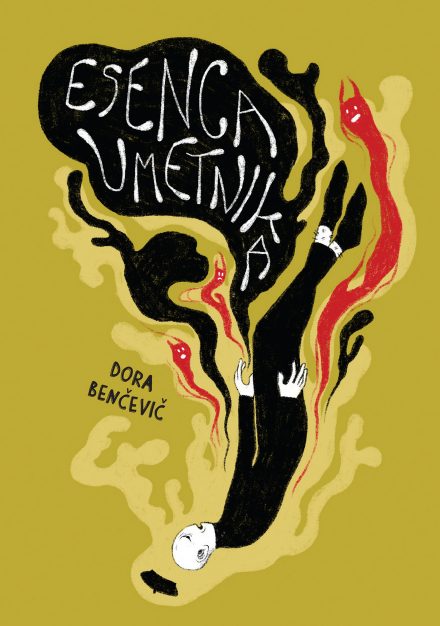 May the Children on the Street Play with Your Eyes! / Remix Comix
A public space installation 'May the Children on the Street Play with Your Eyes!' will be exhibited in the District, from 28 October to 28 November, as part of the Other? Europe programme arch. The curator of the exhibition is Slobodan Stošić.
The exhibition will be staged at the opening of the 'Comics, Heritage and Contemporary Art' conference, which is part of the Remix Comix project.
The installation was created through the collaboration of the Roma community in Novi Sad and the artists participating in the Remix Comix residency.
In order to contextualise our way of seeing or even refusing to see, the title uses a Romani curse that emphasises the loss of sight, as a motif of the Other that defines our perception; the Other that needs to be disempowered. Casting the spell dino jakhalo, jahaldino (literal translation meaning eyes taken away), opens a space for the transformation of image politics to us. This cooperation creates a temporary collective, a loosely organised group, which, through the exchange of different work models, aims to follow the history and social cartography of the Roma people, personal and collective, material and immaterial, which are too often kept silent.
We are deconstructing the narrative structure used in comics, usually presented to the viewer with a series of 'demonstrative languages' and a multitude of graphic and expressive means, and re-arranging that structure into a scene created using the remains and waste material, giving it the role of comic pages. By giving different objects the opportunity to be agents for conveying stories about contradictions and inequalities, and social and political exclusion, our aim is to ask who defines the narrative and who has the right to tell a particular story. And above all, to take our gaze away from all the eyes that create stereotypes and cultural representations together. As in the Romani song used to teach numbers 'What is one? You are one. What is two? Your two eyes see well.'
Artists: Larisa Ackov Palić, Dora Benčević, Bojan Dojkić, Tomáš Staněk
Associates: Hajar Fargan, Lara Bakker, Vesna Pašćanović, Zorica Kalanjoš, Ana Jovanović, Ahmed Bajrami, Arif Greguri, Arijan

Photo: Dora Benčević