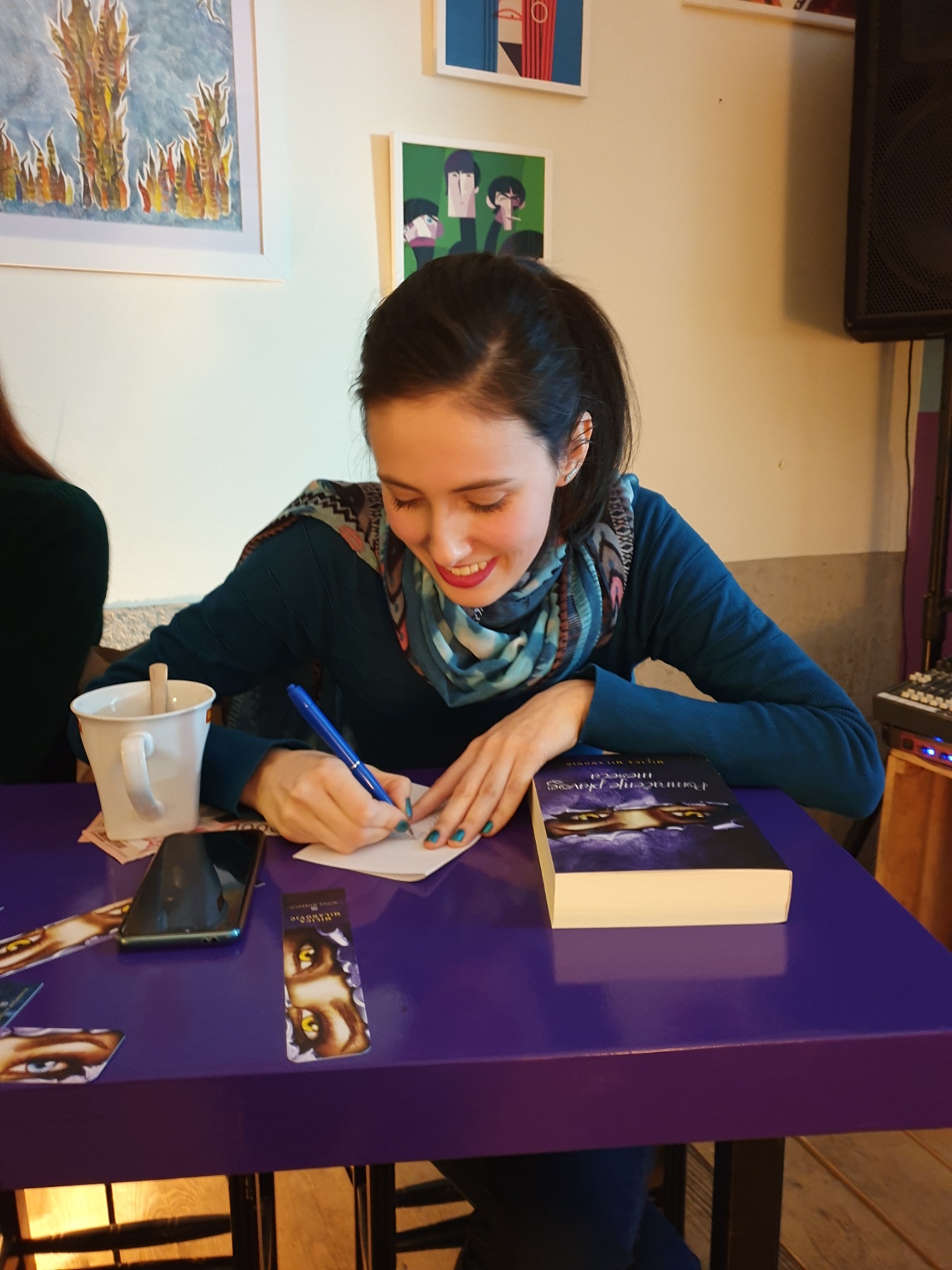 Milica Milanović and Her Novel 'Blue Moon Eclipse' / Exchange in Booktown
The promotion of the 'Blue Moon Eclipse' novel by Milica Milanović will take place at SPENS on 17 September at 7.30 p.m. as part of the Kaleidoscope of Culture.
During the Exchange, in addition to the main event lasting for two days at SPENS, you will have a chance to meet emerging artists from the book world and beyond.
On the first day, Saturday, 17 September, the book promotion 'Blue Moon Eclipse' by Milica Milanović will be held. The visitors will talk about the world behind the other side of magic, where people who may be just like you live. The author will share the story through which everyone can get to know themselves, get to know a new world and learn more about the importance of relationships between people, which will explain the concept of relational fiction. We will revive the book and its protagonists and organise Q&A, allowing the audience to find out more about Milica.
Photo: Promo