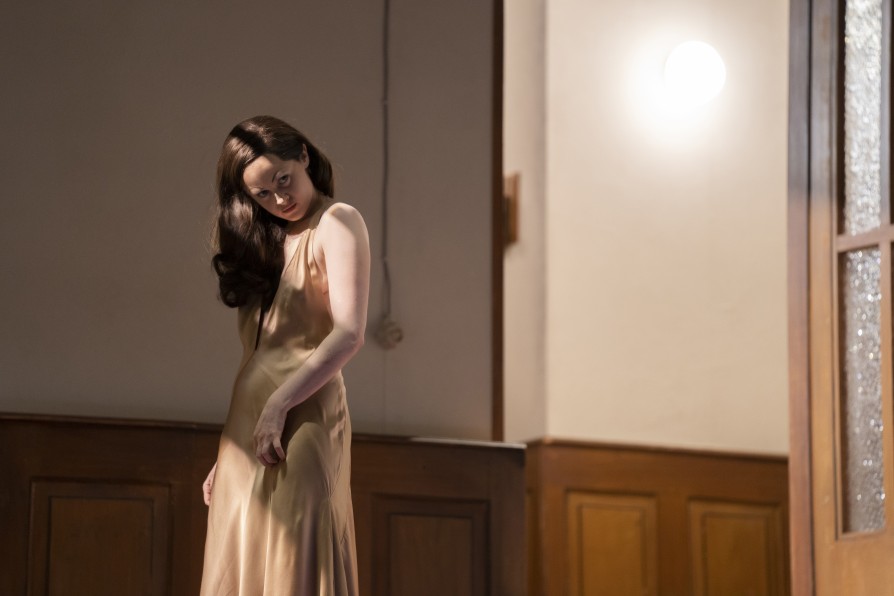 'Miss Julie' / Burgtheater
The well-known drama 'Miss Julie', performed by the Viennese 'Burgtheater', will have its premiere in the Serbian National Theatre on 10 September at 6 p.m. within the Week of Performing Arts of the Kaleidoscope of Culture.
It did not take long for August Strindberg to write 'Miss Julie' in the summer of 1888. He published the play on paper between 22 July and 10 August, and in the following weeks wrote his famous preface: 'As modern characters living in an age of transition more compulsively hysterical than the one that preceded it at least, I have depicted my people as more vacillating and disintegrating than their predecessors, a mixture of the old and the new.' Today we find ourselves once again in a period of transition, less safe and as lost as Jean and Julie.
'The Burgtheater is a space for a lively artistic exchange with ways of thinking and forms of expression beyond our internal and external borders and limitations. It is a space of extremes – extremely controversial, extremely diverse, extremely busy, extremely modern, extremely loud, extremely quiet, extremely Austrian, extremely international. The whole society is invited to enter this space.'
The Royal Theatre or Burgtheater is Austria's most prominent and one of the most important and respected theatres in the German-speaking world. It is located in the very centre of Vienna, on the Ring, Vienna Boulevard, opposite the City Assembly and not far from the Austrian Parliament and the main University.
The original old stage of the theatre was located on Michaelerplatz in 1748, until the ceremonial opening of the new building on the Ring on 14 October 1888. This makes the Viennese Burgtheater the second oldest theatre in Europe, after the French Theatre (fr. Comédie-Française, Théâtre-Français).
Tickets for the 'Miss Julie' play are available at the Serbian National Theatre box office at the price of RSD 800, 1,000 and 1,500.
Partners of the Kaleidoscope of Culture 2022 are Erste Bank, IDEA, DDOR, A1 Srbija, and Heineken Srbija.
Photo: Susanne Hassler-Smith