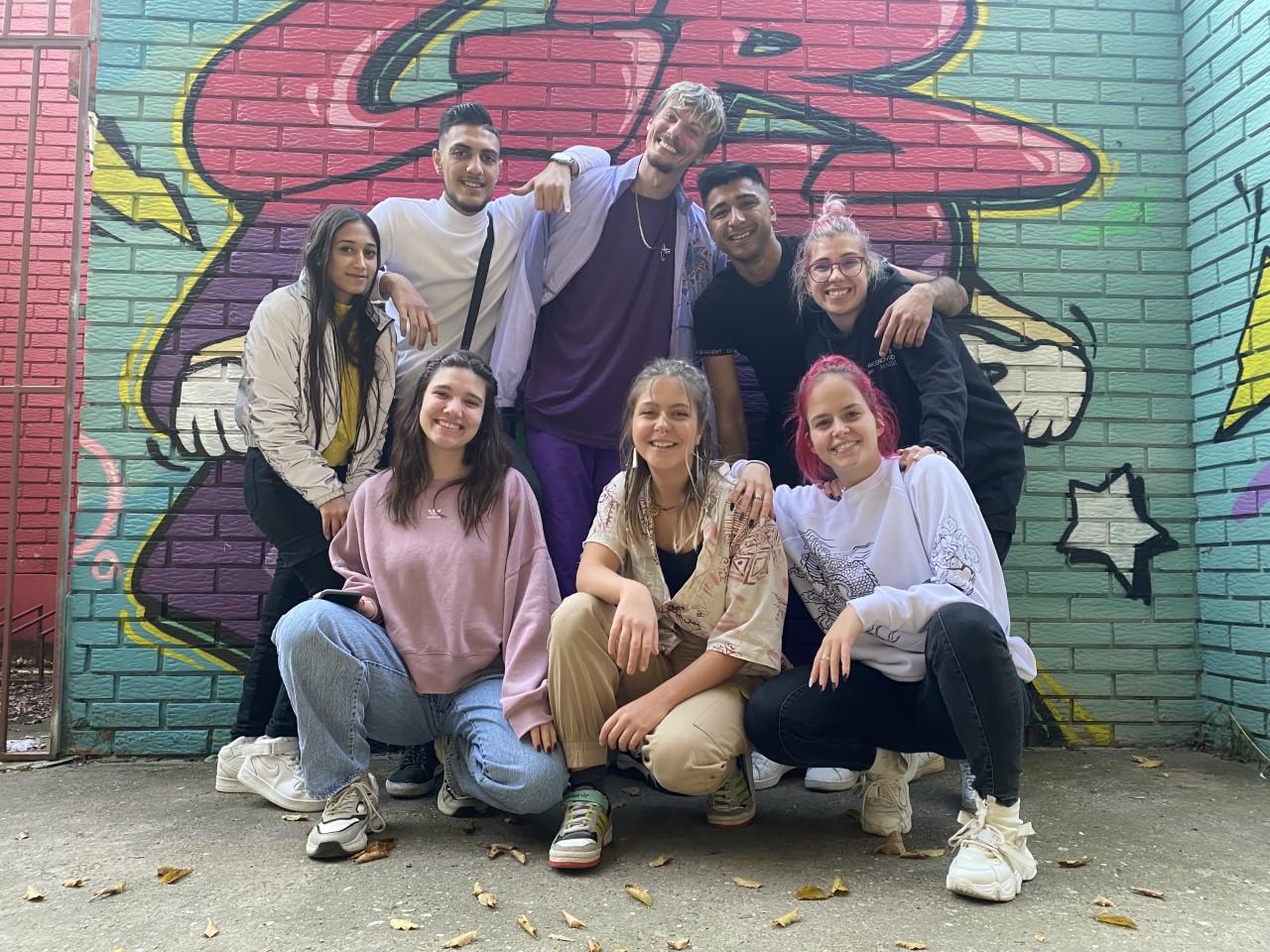 My Voice Travels
The 'My Voice Travels' project by the Groove Association entitled 'My Voice Travels' will be organised within the Other? Europe programme arch on the following dates:
7 and 8 November, at the Barka Cultural Station,
11 November, at the 'Mladost' Cultural Centre Futog and
17 December, at SPENS.
The project encompasses a series of workshops where the participants create a contemporary musical (music production, rap, writing lyrics, singing, stage movement and dance) and a final product – 4 performances of musicals at locations otherwise short of cultural content. The idea is to merge Serbian and Roma culture through hip hop musical that will travel across zone 021. Milan Sisojević Kendi, the well-known rapper will lead one cycle of workshops.
Performers: Anđela Prodanić, Arsena Sapi, Alena Delkić, Abi Demiri, Bogdan Dimitrijević, Eldin Kriezi, Jovana Vezilić, Maria Bulić
Director: Danijel Rašitović
Assistant director: Serge Denoncourt
Dramaturgy: Stefan Ostojić
Producer: Vesna Pašćanović
Songwriter: Milan Sisojević Kendi
Music producer: Bogdan Dimitrijević
Stage movement and choreography: Vesna Pašćanović
The event is accessible to individuals with disabilities.
Photo: Darko Manasić