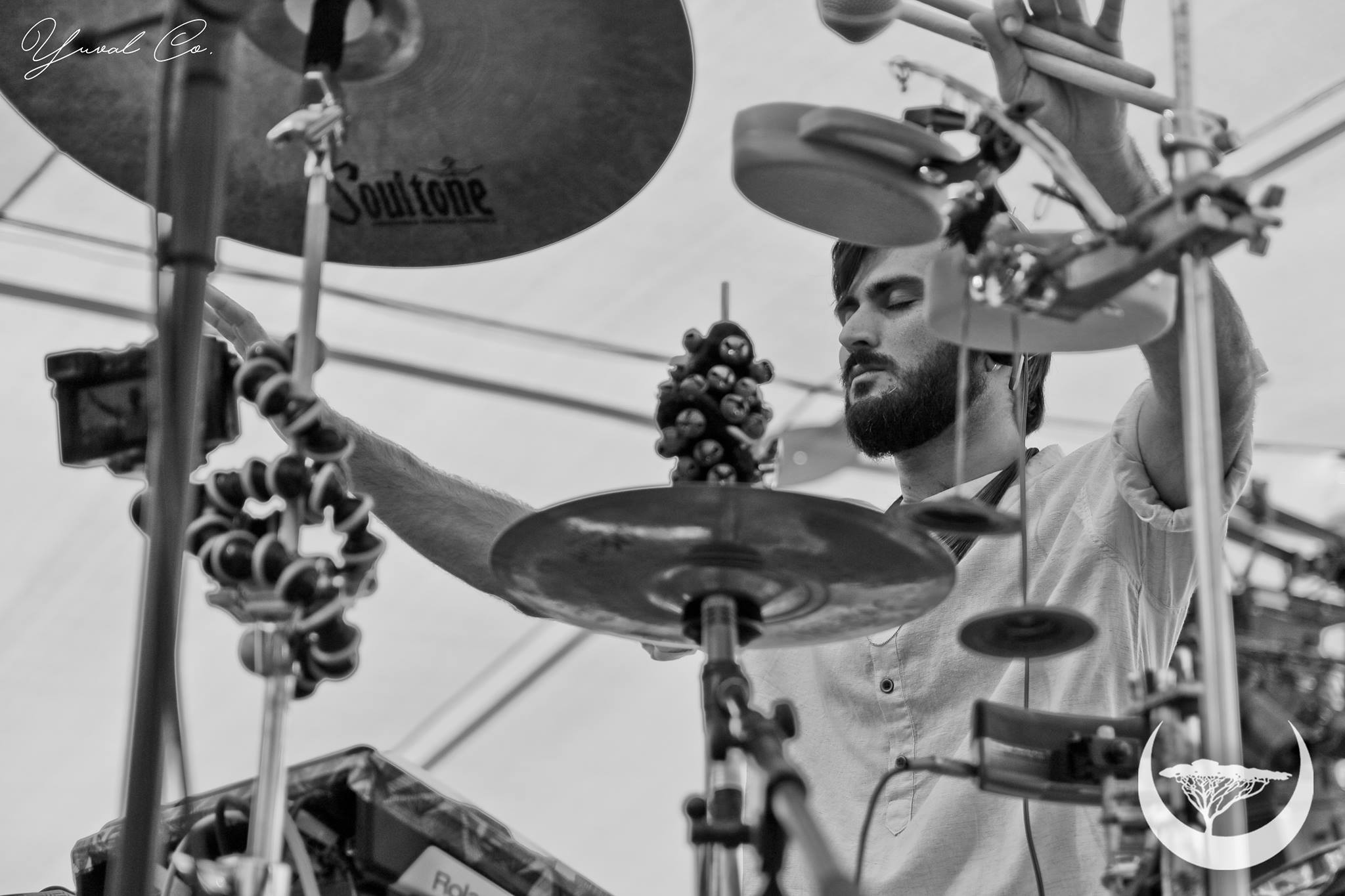 Nadav Dagon
In cooperation with the Terminal Music&Arts Festival in Sombor, Nadav Dagon will perform at the Štrand Pavilion on 31 July, as part of The Danube Sea programme arch.
Nadav Dagon is a Drumtek musician and producer who gives a dynamic live electronic set during a hypnotising 360-degree show. His performance is based on beating drums, a set of samplers and many other percussion instruments. His productions were within labels such as Rumors, Kanto Records, Lump Records and many others.
Nadav is constantly touring and has already brought his magic to various vibrant gatherings around the world, such as Berlin, Amsterdam, Rome, Lisbon, Budapest, New York, Rio de Janeiro, etc.
His music is inspired by his travels and stays in different cultures. His deeper relationship with music started when he turned 16, and his passion for electronic music became integral. He also plays drums for the Onogana band, while he performed with other electronic music bands such as Madboojah Project, ZO13, TriBeat and others.
Photo: Promo