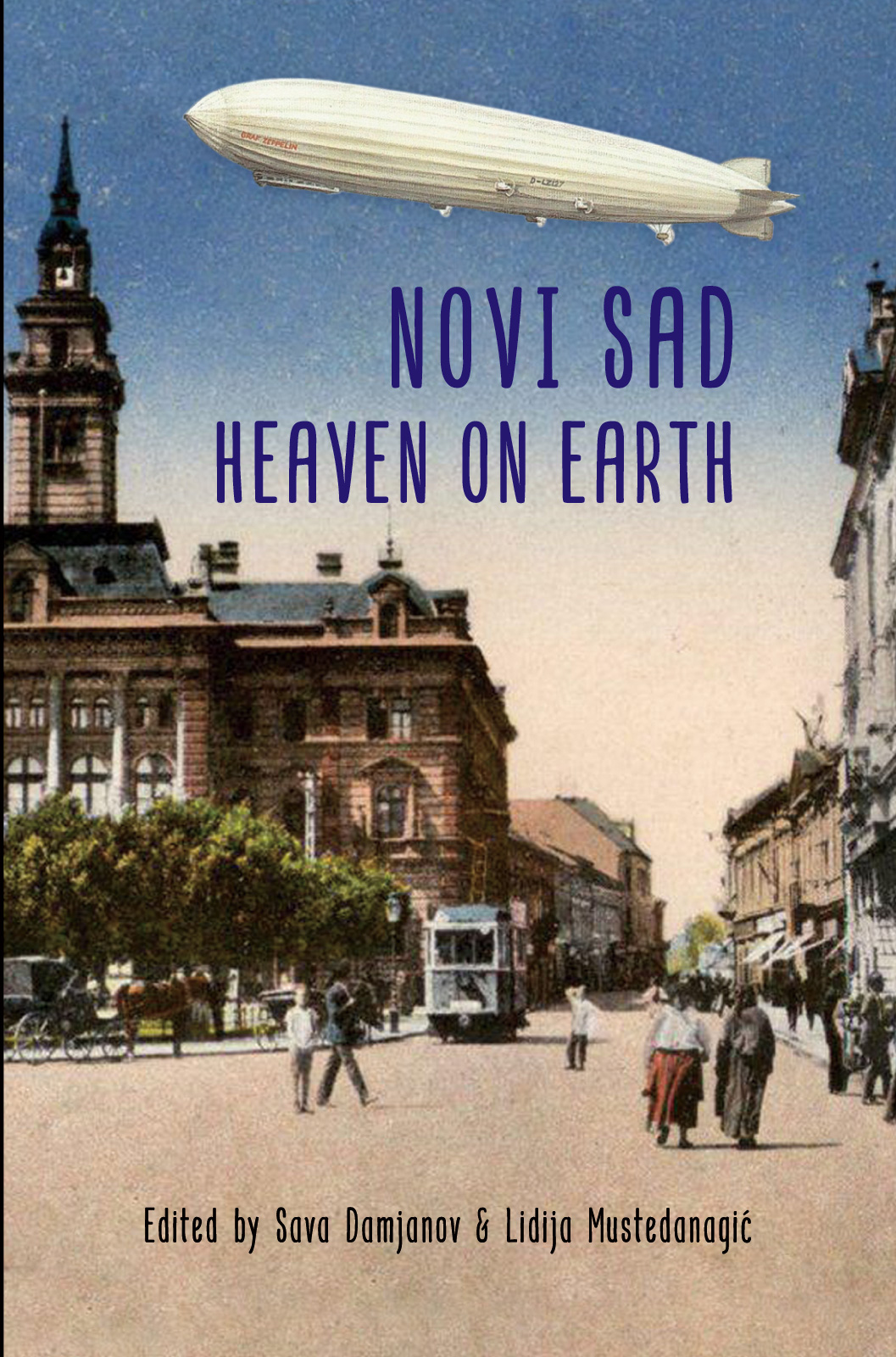 Novi Sad, Heaven on Earth
As part of the Kaleidoscope of Culture programme arch, on 20 September 2022, starting at 12 p.m., in the Digital Youth Centre of the Novi Sad City Library there will be a promotion of the book 'Novi Sad, Zemlji raj', translated into English ('Novi Sad – Heaven on Earth', translated by Vuk Tošić), edited by Sava Damjanov and Lidija Mustedanagić.
Programme participants: Sava Damjanov and Lidija Mustedanagić (editors), Nenad Šaponja, 'Agora' editor-in-chief, Persida Bošković, translator into English and Srđan Orsić, literary historian.
Programme moderator: Snežana Savkić
From the pages of this book, we learn how, in its history, 'Novi Sad became for the Serbs what Leipzig was for the Germans, Venice for the Italians, Paris for the French, Amsterdam for the Dutch, Krakow for the Poles, Moscow for the Russians'.
It is a new, revised English edition of the previously published anthology/chrestomathy about the history and cultural life of Novi Sad throughout the centuries. This edition corresponds with the vision of Novi Sad as a strong centre of intercultural dialogues, but also of the cultural wealth of a nation. This book convincingly constitutes both an imagological self-image (image Novi Sad residents have of themselves) and a hetero image (Novi Sad residents viewed as Others). In accordance with that, the form itself confirms Novi Sad's openness to otherness, because the whole book, on an implicit level, tries to explain the process of building the cultural identity of Novi Sad, in which the testimony of Others (those who are not from Novi Sad) takes an important place.
The editors of this anthology of texts managed to convey the spirit of the city in the best way, by focusing on various historical, cultural, and social elements on the basis of which the daily life of Novi Sad can be reconstructed into a diachronic perspective. This chrestomathy of texts about our city through the private and public history of the city and its inhabitants testifies to the fact that Novi Sad had the aspiration to become the European Capital of Culture from its very first days.