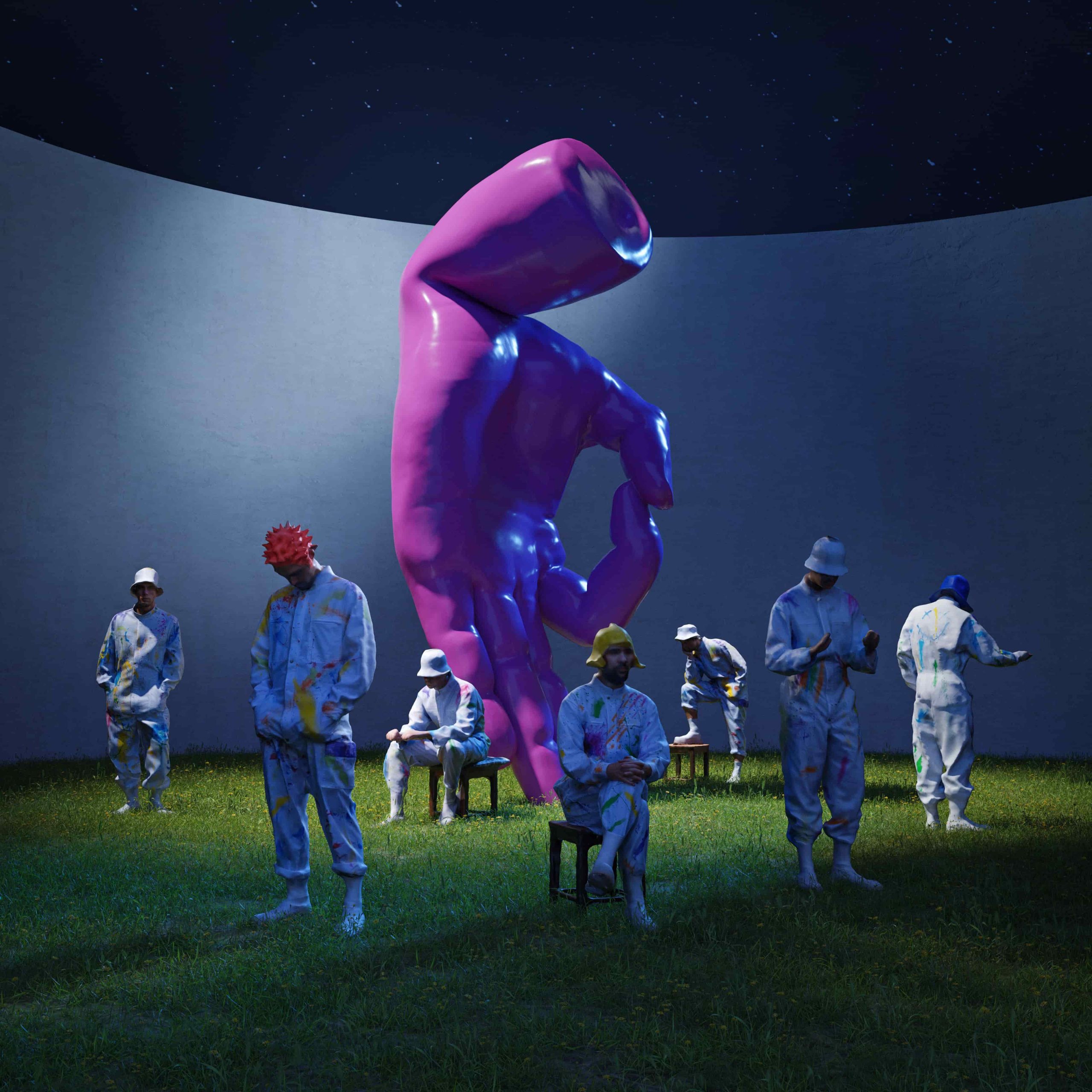 Porto Morto / Flags of the Future
Croatian band Porto Morto will perform within the Flags of the Future programme unit on Stage 3 in the Creative District, on 30 April at 10 p.m.
Porto Morto is a name on the rise on the regional music scene, and behind the name lies a seven-member ensemble whose musical direction is difficult to define, but if we were to try, we could say that it is based on a mixture of progressive pop, art rock, and indie electronics.
Porto Morto is one of the biggest surprises in recent times as far as the Croatian music scene is concerned. The fantastical reception of the album 'Portofon" (2019), from which the collaboration with Darko Rundek on the single 'Hodaj' stands out at first, provided them with three nominations for Porin. They build their recognisability via the emphasised visual expression, which is elaborated on in detail in the videos and on the stage. With the new album 'PORTOPOP', they announced a new sound, a new stage identity, but also a new era in their career.
PORTOPOP was announced with fresh singles 'Čekam ih', 'Vrijeme za čilanje' and 'Fatamorgana', which were accompanied by great videos recorded in their own production. The album was named one of the best regional albums in 2021 by several portals and critics.
The members of the band are Roko Crnić (vocals, bass guitar), Hrvoje Klemenčić (keyboards, vocals), Matija Brajković (guitar), Matej Perić (drums), Marijan Uroić (percussions), Antun Aleksa (trombone, vocals) and Marin Živković (saxophone).
Photo: Promo
The 'Flags of the Future' programme is sponsored by: IDEA, DDOR, and A1 Srbija