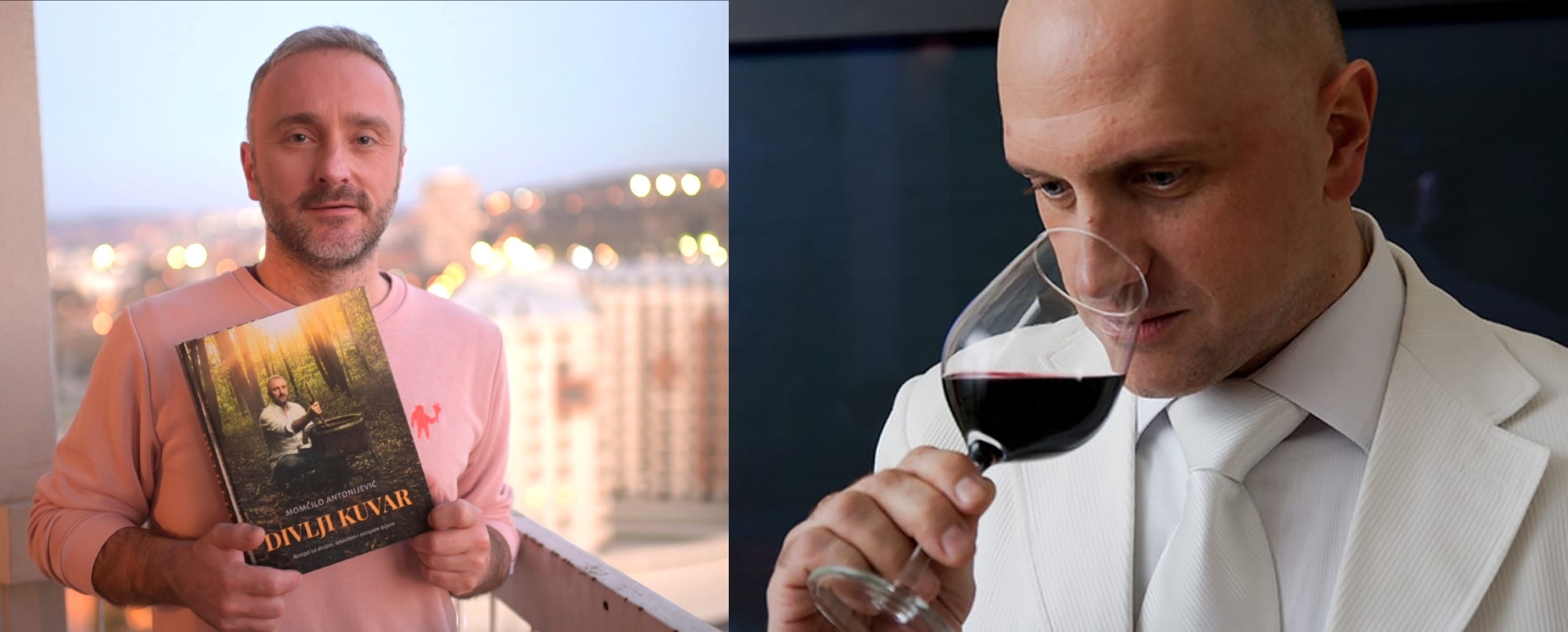 Promotion of the book 'Wine škola' by Dejan Živkoski / Booktown
A talk with the author Dejan Živkoski on wine will be held in amhpitheatre of SPENS, on 18 September, during the Literature Week and the Kaleidoscope of Culture.
A sommelier will promote his book 'Wine škola' (Wine School).
Dejan Živkoski Deža (1970) belongs to the third generation of restaurateurs and has been known as one since the second half of the 80s. He worked in good, very good, and excellent catering establishments in the country and abroad. He is the winner of the First National Competition of Bartenders of Serbia and Montenegro (2003), which was the greatest achievement of his bartending career. He learned the basics of the trade from his father, who was also a seasoned bartender, and a three-time winner at the Association of Hospitality Workers of Yugoslavia. He completely mastered his skills at the Hyatt Regency Belgrade hotel, where, among other things, he got his nickname, Deža. He is one of the founders of the Association of Sommeliers of Serbia – SERSA (2003). He was elected president of this association in 2014 and re-elected in 2018. He completely transformed the work and direction of the Association, as evidenced by the following achievements: organising the General Assembly session of the International Association of Sommeliers (Association de la Sommellerie Internationale – ASI) in Belgrade (2016); organising the first Balkan Sommelier Challenge – BSC in Belgrade (2018); Serbia being chosen at the assembly of the International Sommelier Association in 2020, as a host of the Europe and Africa Sommelier Competition in 2024. At the same meeting, Dejan Živkoski was elected Head of Logistics for the Sommelier Contest Committee. He was an international judge at sommelier competitions in Argentina, Austria, Cyprus, Romania, Japan, and Belgium. With his work, broad-mindedness, and good energy, he brought the Association of Sommeliers of Serbia to a leading position in Southeast Europe. He is the co-owner of the Steak & Wine Bar restaurant (2014), which is considered an exceptional gastronomic place in the city of Belgrade today. Through his consulting and management agency fun & benefits – f&b he worked all over the world (Azerbaijan, Mexico, Italy, Kazakhstan, Spain, North Macedonia, Croatia, Montenegro and Bosnia and Herzegovina).
Photo: Promo