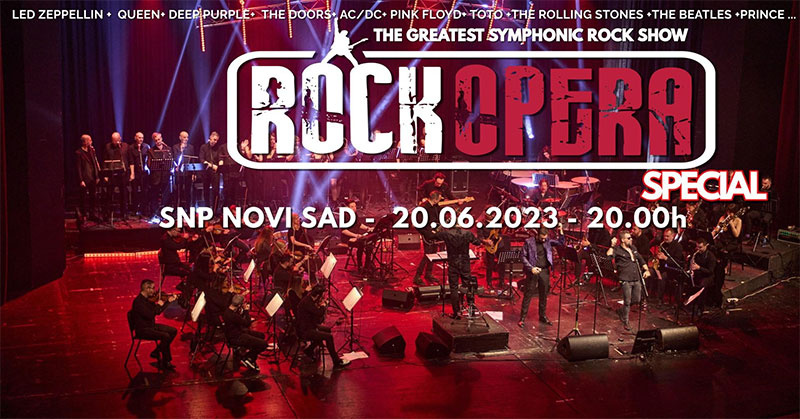 Rock opera special
The musical spectacle ROCK OPERA special awaits you on Tuesday, June 20, at the Serbian National Theater, starting at 8 p.m.
The concert is being held on the occasion of 20 years of artistic work of the Novi Sad Big Band, and five years of the musical spectacle of the Rock Opera, and especially for this occasion we have great vocal soloists with us: Bojana Stamenov, Nevena Reljin, Jana Šušterčić, Mattia Zanatta, Nikola Mijić, Zoran Šandorov, Danka Adamov and Svetlana Palada, Conductor – Fedor Vrtacnik.
Concert program:
Led Zeppelin, The doors, Rolling Stones, The Beatles, Queen, AC/DC, Deep Purple, Prince, Toto, Pink Floyd
Tickets for the concert at a price of 2,500 dinars for the ground floor and 2,000 dinars for the balcony are on sale at the box office of the Serbian National Theater.