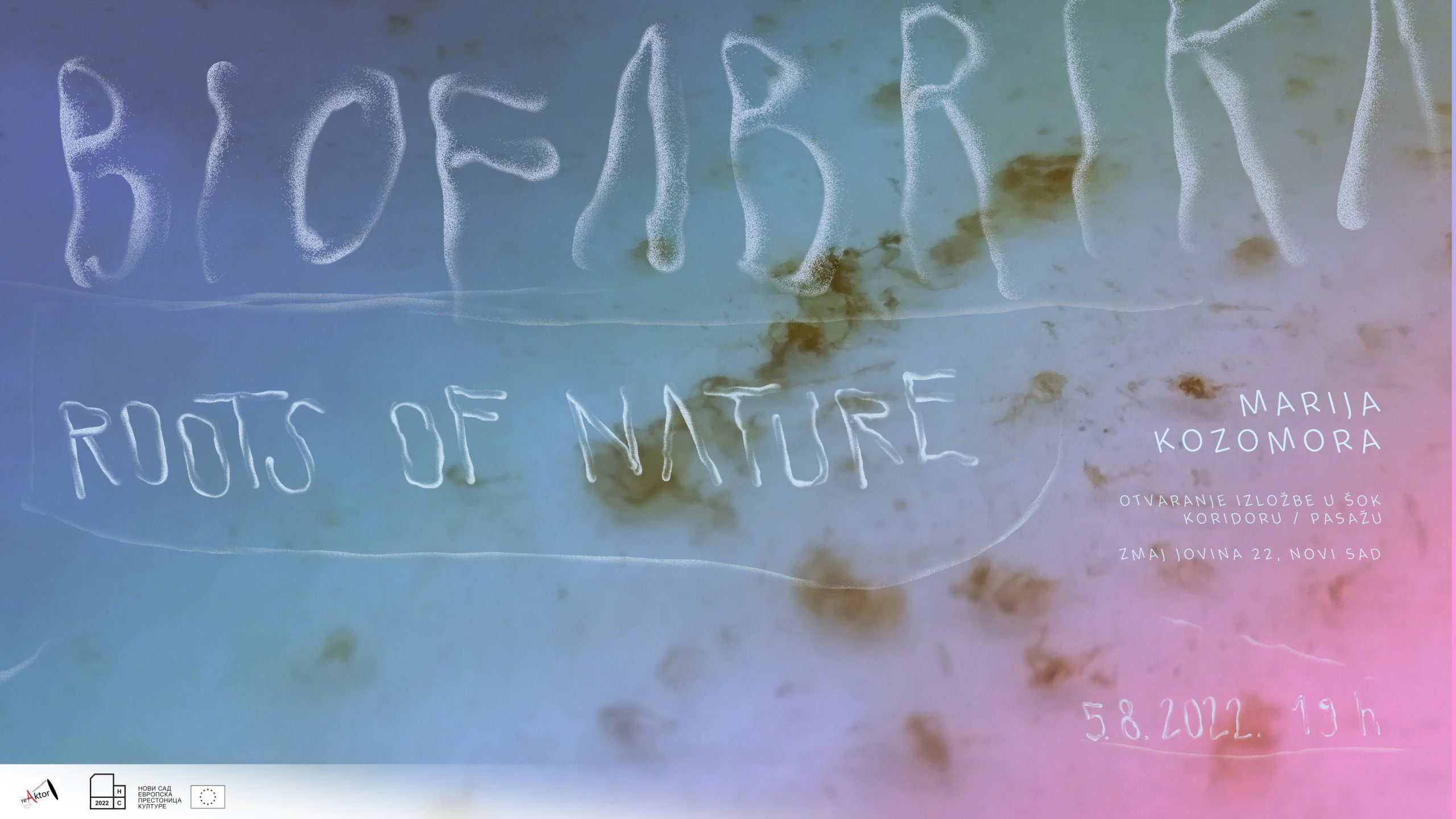 Roots of Nature / Biofabrika
The exhibition of an eco-designer Marija Kozomora will be opened on 5 August and will last until 20 August, in Shock Corridor (22 Zmaj Jovina Street (Passage)). The opening of the exhibition is scheduled for 7 p.m.
Marija Kozomora will demonstrate what ecological printing with natural materials on canvas looks like with her latest series of works, which will be presented to the audience in Novi Sad. How can a print be created with natural plant dyes on a canvas that has not been previously chemically treated and does not have any plastic or other synthetic components in it?
Photo: Promo