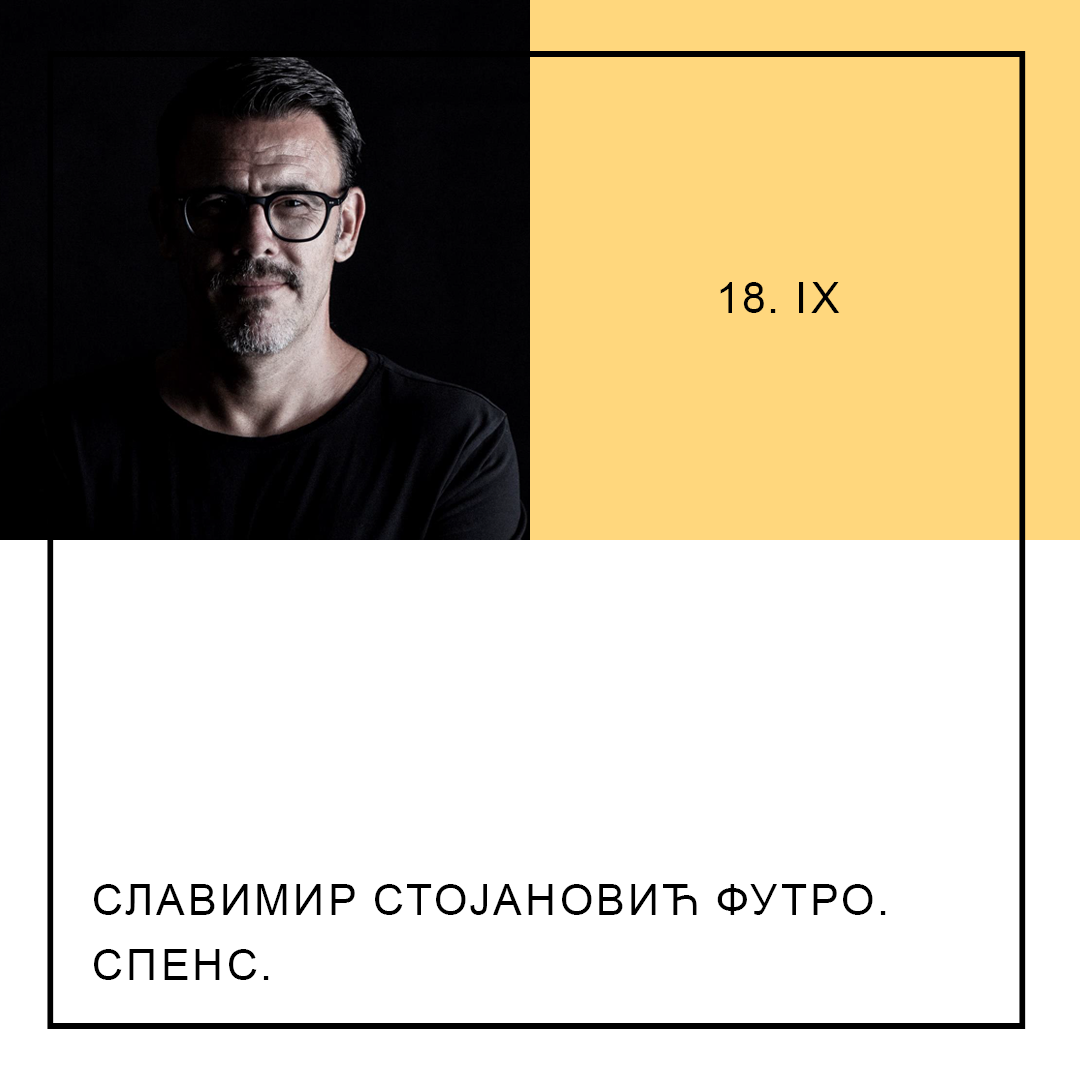 Slavimir Stojanović Futro / Booktown
The conversation with Slavimir Stojanović Futro will take place on 18 September on the Main stage at SPENS, as part of the Kaleidoscope of Culture literature week.
Slavimir Stojanović Futro is a Belgrade designer, visual artist, writer, and professor. His projects have won over 300 international awards and have been featured in magazines, publications, galleries, and museums. His work managed to get into the encyclopaedic Taschen edition 'The History of Graphic Design. Vol. 2. 1960–Today'. He is the winner of the Lifetime Achievement Award of the Serbian Marketing Communications Association. He has published two award-winning illustrated children's books from the 'Adventures of Singi Lumba' series, as well as his first novel, 'Nine', which is now in its 14th edition. He is the founder of the Futro lifestyle brand. He is a regular TEDx speaker, visiting lecturer at the New York School of Visual Arts, and professor at the Faculty of Applied Arts in Belgrade.
Moderator: Vladimir Dimovski
Partners of the Kaleidoscope of Culture 2022 are Erste Bank, IDEA, DDOR, A1 Srbija and Heineken Srbija.