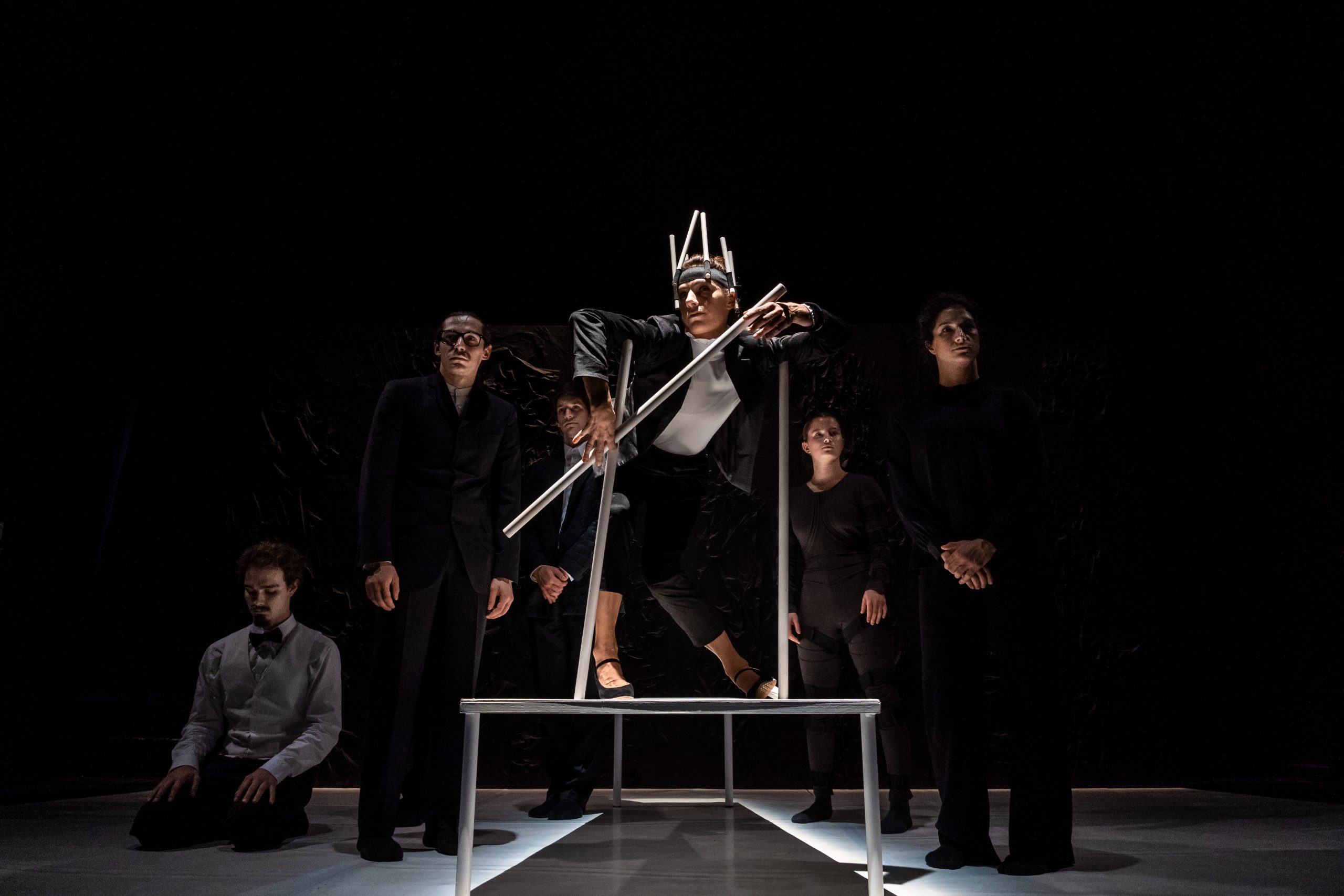 SOFIA
As part of the Opening Week of the Kaleidoscope of Culture programme arch, we will have the opportunity to watch the dance performance 'SOFIA' on 1 September at 9 p.m. on the Theatre Stage in the Creative District.
The play questions the human mind and its seemingly diminished capacity to recognise the fact that it is sabotaging its own future. Based on questioning ideas about people and their connection to what surrounds them technologically and organically, Felix Landerer plays with the idea of ​​a recognised human catalogue of movement and connection. Ideas about what we can adapt to, what belongs to us, and what does not, set the parameters for his approach to the subject.
As an example, we can take a prosthesis, as a symbol of something that belongs to us, but also, does not.
The piece is placed in a kind of exhibition. Exhibitions of human behaviour and the body as something perfect. Something with flaws. Something natural. Something that could be a reminder of the natural world we were once a part of.
Felix Landerer is the artistic director and choreographer of his company Landerer&Company and is currently engaged as the artistic director of the Tanzpakt OCN project. He also works as a guest choreographer for companies such as NDT, Ballet BC, Gothenburg Dance Company, Scapino Ballet Rotterdam, Nationaltheater Mannheim, Konzert Theater Bern and others. In 2010, he won the international choreography competition in Hanover, and in 2017 he was the winner of the Hanover City Award for outstanding cultural achievement in this city.
Partners of the Kaleidoscope of Culture 2022 are Erste Bank, IDEA, DDOR, A1 Srbija, and Heineken Srbija.
Photo: Nenad Šugić