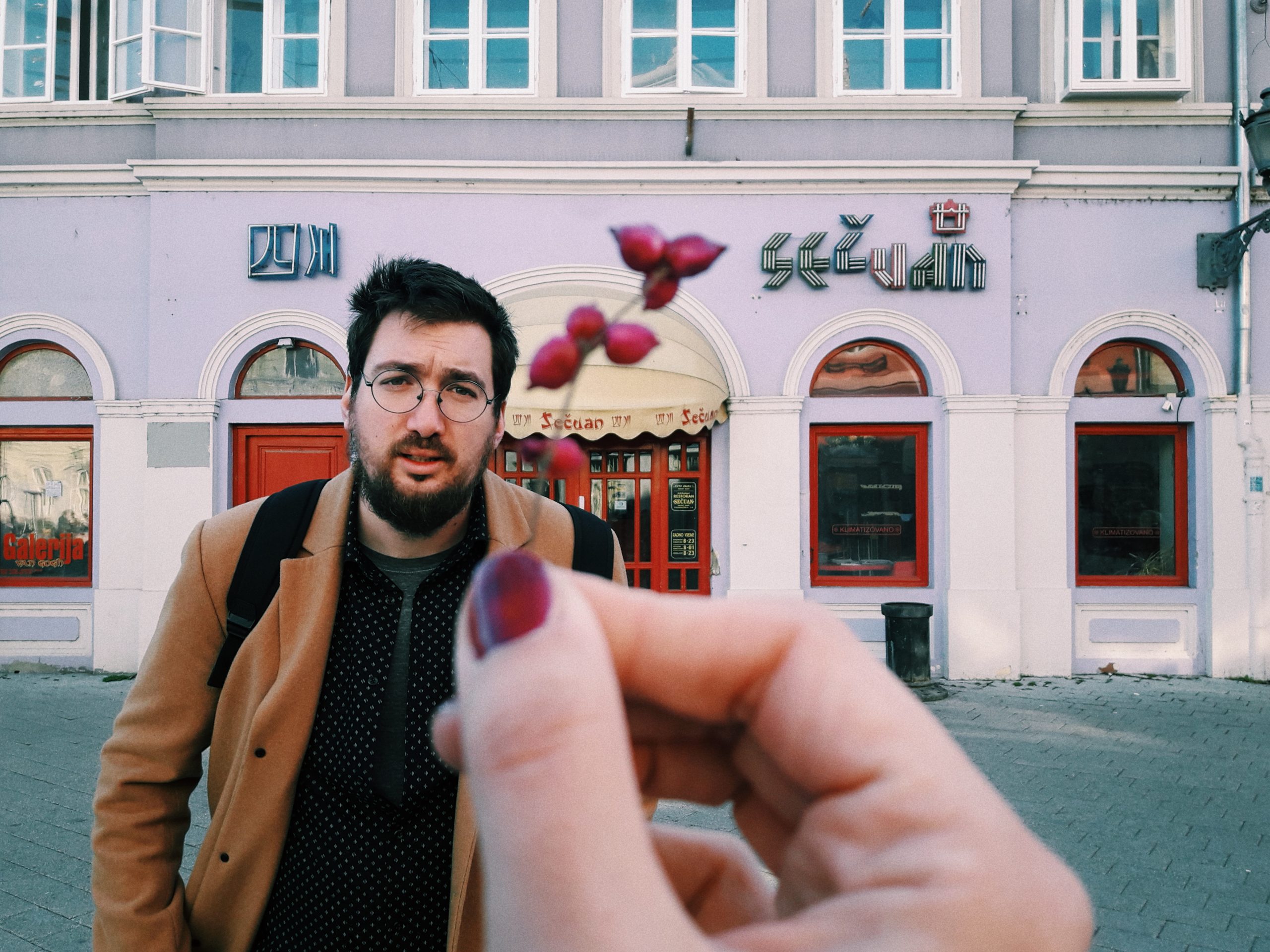 Stefan Mitić Tićmi / Booktown
A literary talk with the author Stefan Mitić Tićmi will be held on 17 September at 9.30 p.m., at SPENS, within the Kaleidoscope of Culture Literature Week.
Stefan Mitić Tićmi is a writer from Leskovac. His most important works are 'U'vatile me lutke' (published by ARTE, 2015), 'RiziKvo' (board game, 2017), 'Ja sam Akiko' (Laguna Publishing, 2018), 'Dečje beogradsko proleće' (screenplay, RTS, DKCB, 2019), 'Kaput od Mahovine' (Laguna Publishing, 2020), 'Tu, nadohvat muke' (Povelja Publishing, 2020), 'Džem na oblak' (short poetic film, 2021).
Novels 'Kaput od Mahovine' and 'Ja sam Akiko' were included among the 200 best children's books in the world, in the selection of the White Ravens published catalogue of the Munich Library (Internationale Jugenbibliothek).
Based on the motifs from the book 'Ja sam Akiko', which was awarded the Politikin Zabavnik Literary Award and the 'Children's Book of the Year' plaque at the International Book Square Festival in Herceg Novi, a play of the same name was created in co-production with the Festival of Ecological Theatre for Children and Youth of the Pančevo Cultural Centre in May 2021, directed by Milja Mazarak, performed by Sofija Mijatović.
The short, animated film 'I am Akiko' is in the works, which was supported by the Film Centre Serbia and the Bulgarian National Film Centre (produced by To Blink Animation – Vojin Vasović, directed by – Damir Romanov).
He is one of the founders of the former, small, free library of the Ančiki Youth Club, with over 5,000 books, whose project was awarded a special prize for enthusiasm by the Tanja Petrović Foundation.
He is the recipient of the city of Leskovac October Award, for his exceptional contribution to culture, affirmation of children's literature, and social engagement.
Photo: Promo