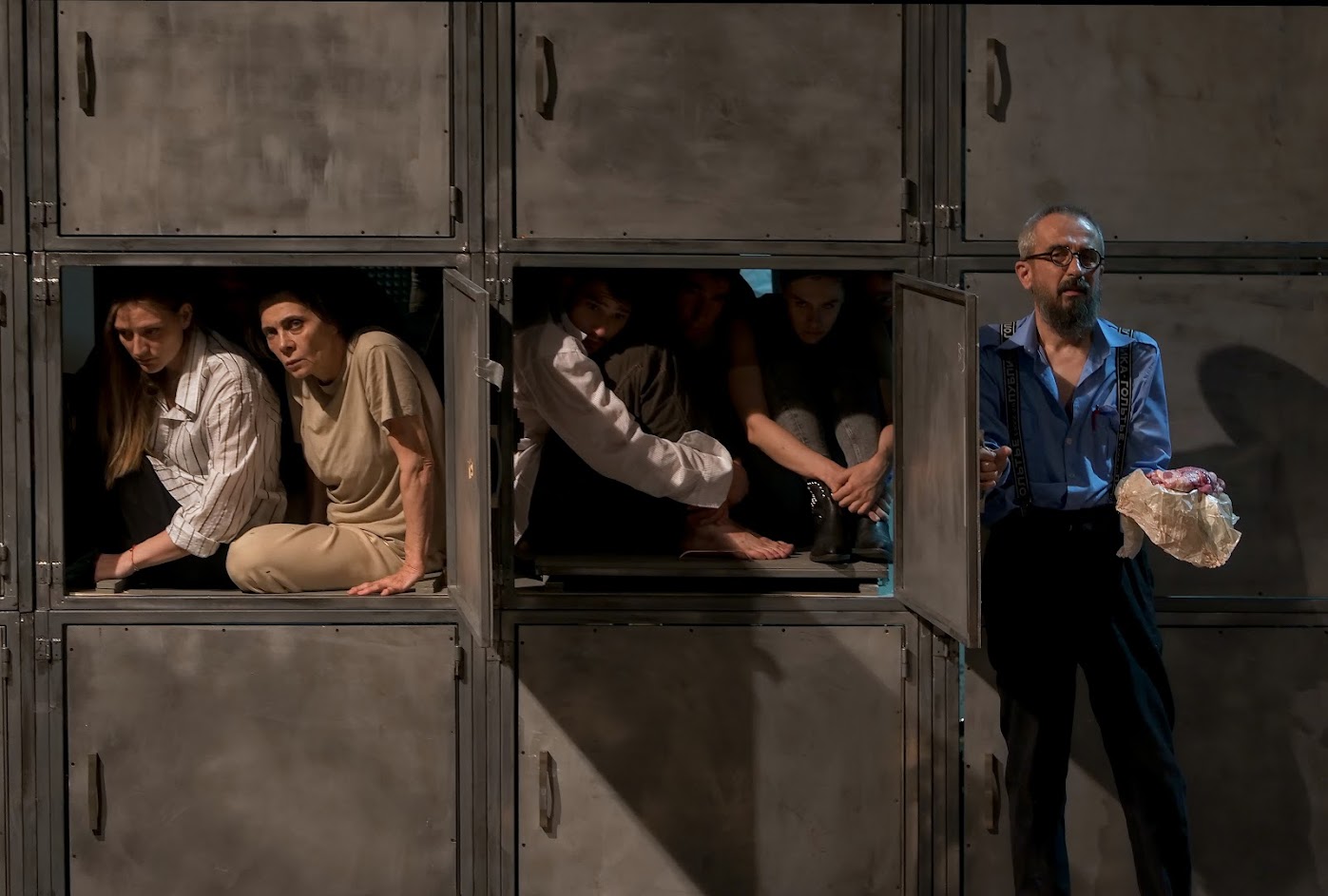 Što Na Podu Spavaš / Booktown
Update / Unfortunately, due to the illness of a member of the ensemble of the Serbian National Theatre, the premiere of Kokan Mladenović's play 'Što Na Podu Spavaš' has been cancelled.
'Što Na Podu Spavaš' play, based on Darko Cvijetić's novel of the same name, will take place in the Serbian National Theatre on 17 September at 7.30 p.m. within Kaleidoscope of Culture.
After that, two more performances of this play will be held, at the same time, on September 18 and 19, for which tickets will be available at the ticket office of the Serbian National Theater.
In the centre of the author's attention is his own family. By using both facts and fiction, he narrates describing the dramatic and painful events from the beginning of the war, in order to finally place it in the present day.
The central character of the story is Bota, Darko's younger brother, who goes to serve his military service in the then Yugoslav People's Army at the worst moment, which means when armed conflicts have already started in many parts of the former Yugoslavia. After returning to Prijedor, he joined the Serbian army and took part in the war for a while, and then went with his father and mother to the United States of America, where we find him at the end of the novel.
Director: Kokan Maldenović
Dramaturge: Kokan Maldenović
Set Design: Marijela Hašimbegović
Costume: Marita Ćopo
Music: Irena Popović Dragović
Movement: Amila Terzimehić
Play Dramaturge: Dubravko Mihanović and Mina Petrić
Stage Speech: Dejan Sredojević, PhD
Assistant Director: Igor Pavlović
Cast:
Darko Cvijetić
Aleksandra Pleskonjić
Merima Lepić Redžepović
Tena Nemet Brankov
Saša Krmpotić
Sven Šestak
Igor Pavlović
Maja Izetbegović
Aldin Omerović
Ivan Grčić
Darko Radojević
Nikola Baće
Stevan Uzelac
Admission is free.
Partners of the Kaleidoscope of Culture 2022 are Erste Bank, IDEA, DDOR, A1 Srbija, and Heineken Srbija.
Photo: Promo