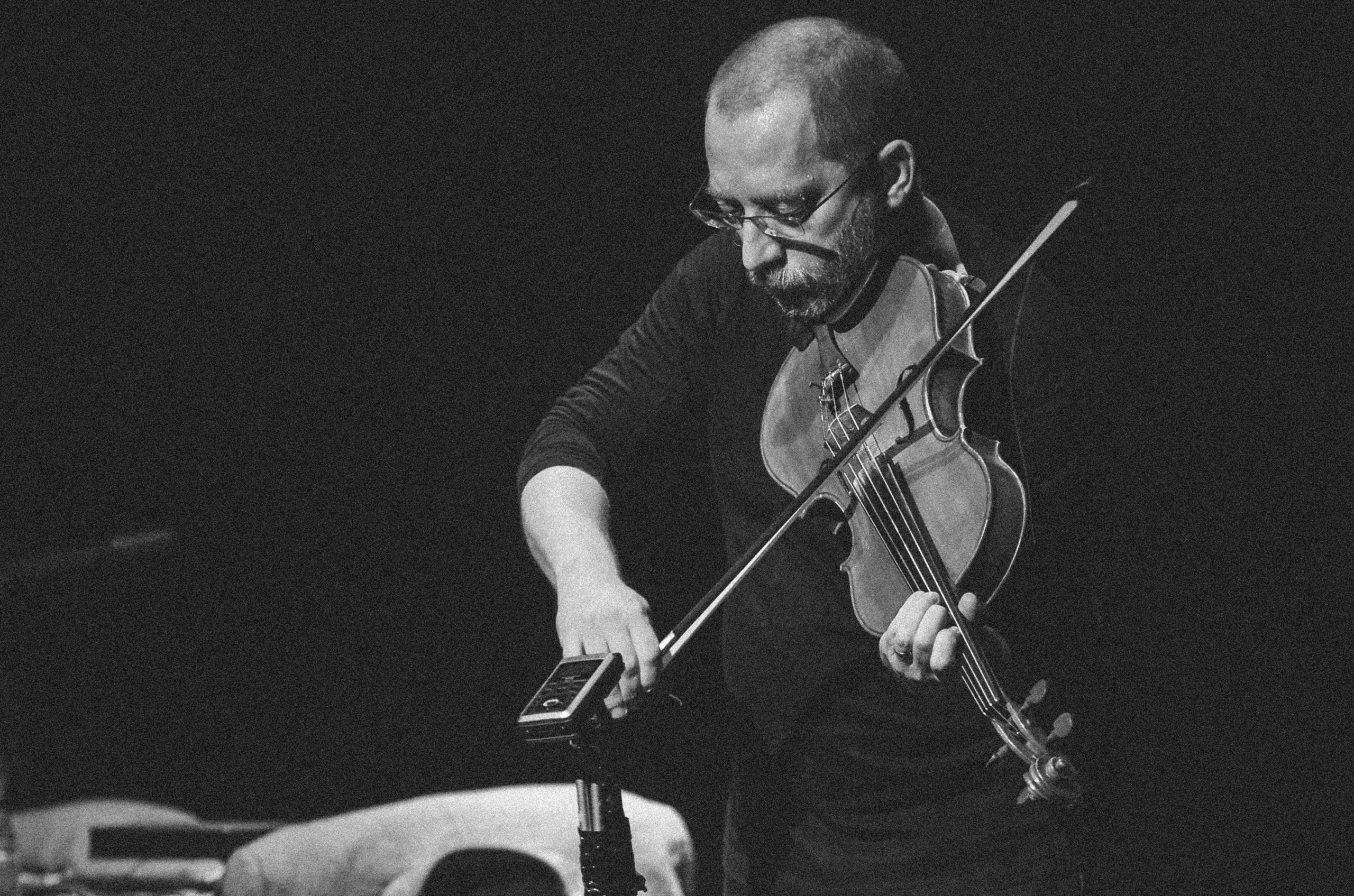 Szilard Mezei Performance (Creative Embassies and Ambassadors)
The Hungarian composer, violinist and violist Szilard Mezei and band will have a concert in the Cultural Center of Novi Sad within the The Danube Sea programme arch on 12 August.
This concert is part of the 'Creative Embassies and Ambassadors' project. Together with other creative artists of various national communities, it will prove that Novi Sad is the miniature Danube region, as far as its interculturality is concerned.
Szilard Mezei was born in Senta. He learned to play the violin in his hometown Subotica and graduated from the University of Belgrade with a degree in composition. As a violinist, violist, bassist and composer, he had numerous concerts in Serbia and abroad.
His orchestra, composed of twelve musicians, plays mainly improvised music, his compositions for the most part. As a composer, he is interested in exploring the connections between improvisation and composition, including elements of jazz and authentic traditional music. He is actively occupied with composing scene music and plays traditional Hungarian music on folk instruments.
The composition of Szilard Mezei's ensemble consists of:
Szilard Mezei – viola, composer
Andrea Berendika – flute, alto flute, piccolo
Svetlana Novaković – flute, alto flute
Emőke Gnjatović – oboe, horn
Bogdan Ranković – clarinet, bass clarinet, alto saxophone
Predrag Okiljević – tenor saxophone
Nemanja Mihailović – bassoon, counter bassoon
Slobodan Dragaš – trumpet
Ivan Burka – vibraphone (1), marimba, xylophone, percussion
Jelena Rašković – vibraphone (2), percussion
Ervin Malina – double bass
István Csík – drums, percussion
Photo: Szofia Szerda