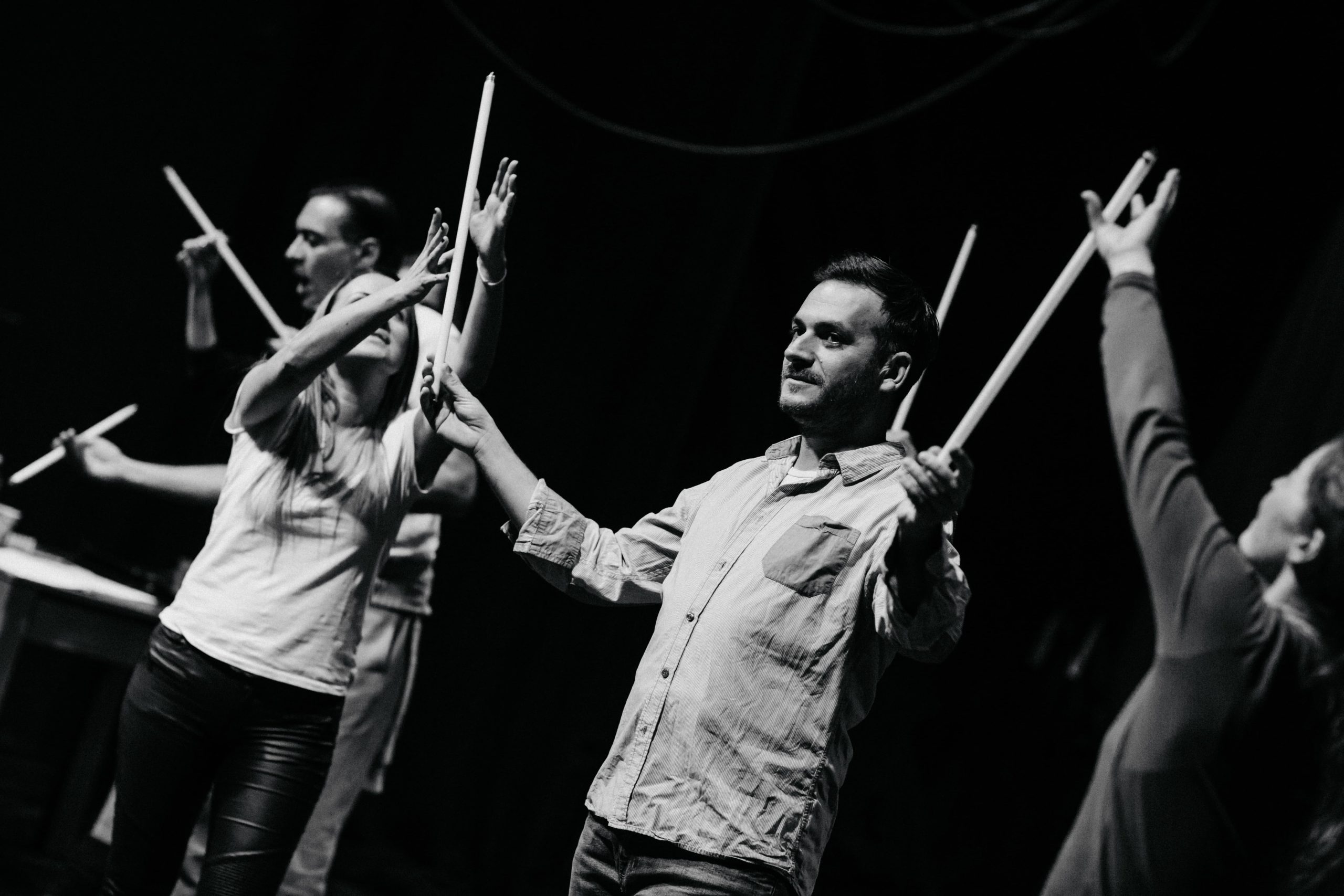 Tesla, Inventarist
On 31 December, the citizens of Novi Sad will have a chance to see the interactive theatre play 'Tesla, Inventartist' directed by Nebojša Bradić, based on Vladimir Pištal's novel 'Tesla, a Portrait Among Masks' in the open, in the centre of the European Capital of Culture, in front of the Rainbow Bridge.
The city of Novi Sad, in cooperation with the oldest theatre in Serbia, the Serbian National Theatre, wishes to change the existing concept of New Year's Eve, which is mostly related to popular music, and therefore position Novi Sad on the regional map with a different celebration on 31 December.
Cast: Marko Marković, Miroslav Fabri, Jugoslav Krajnov, Tijana Marković, Višnja Obradović, Alisa Lacko, Milan Kovačević, Sanja Krajnov, Aleksandar Gajin, Peđa Marjanović, Miodrag Petrović, Dragan Kojić, Grigorije Jakišić, Jovan Živanović, Ivana Vukčević, Aleksandra Pleskonjić, Stefan Beronja, Katarina Bradonjić i Tijana Milovanov.
The set designer is Miodrag Tabački, the costume designer is Staša Jamušakov, while the music for the play is composed by Aleksandra Vrebalov. The playwright is Aleksandar Milosavljević.
Immediately after the play, the citizens of Novi Sad and their guests will walk in a light procession to the Suburbium of the fortress, to enter the New Year as part of a unique multimedia exhibition dedicated to Tesla. It will transform the usual experience of the city, which will become an open-air light gallery on New Year's Eve – 'Tesla – Light Gallery'.
The great name of world science, Nikola Tesla, was the first proclaimed honorary citizen of Novi Sad back in 1936, although, unfortunately, he never stayed in Novi Sad. Now we will symbolically return him to Novi Sad – the European Capital of Culture. In this manner, the citizens of Novi Sad will pay tribute to Tesla as a famous figure of global culture, which combines different values ​​that motivated work on the programmes of Novi Sad 2022: mobility, innovation, perseverance, commitment, process and energy, of course in cooperation with the oldest Serbian theatre – The Serbian National Theatre.