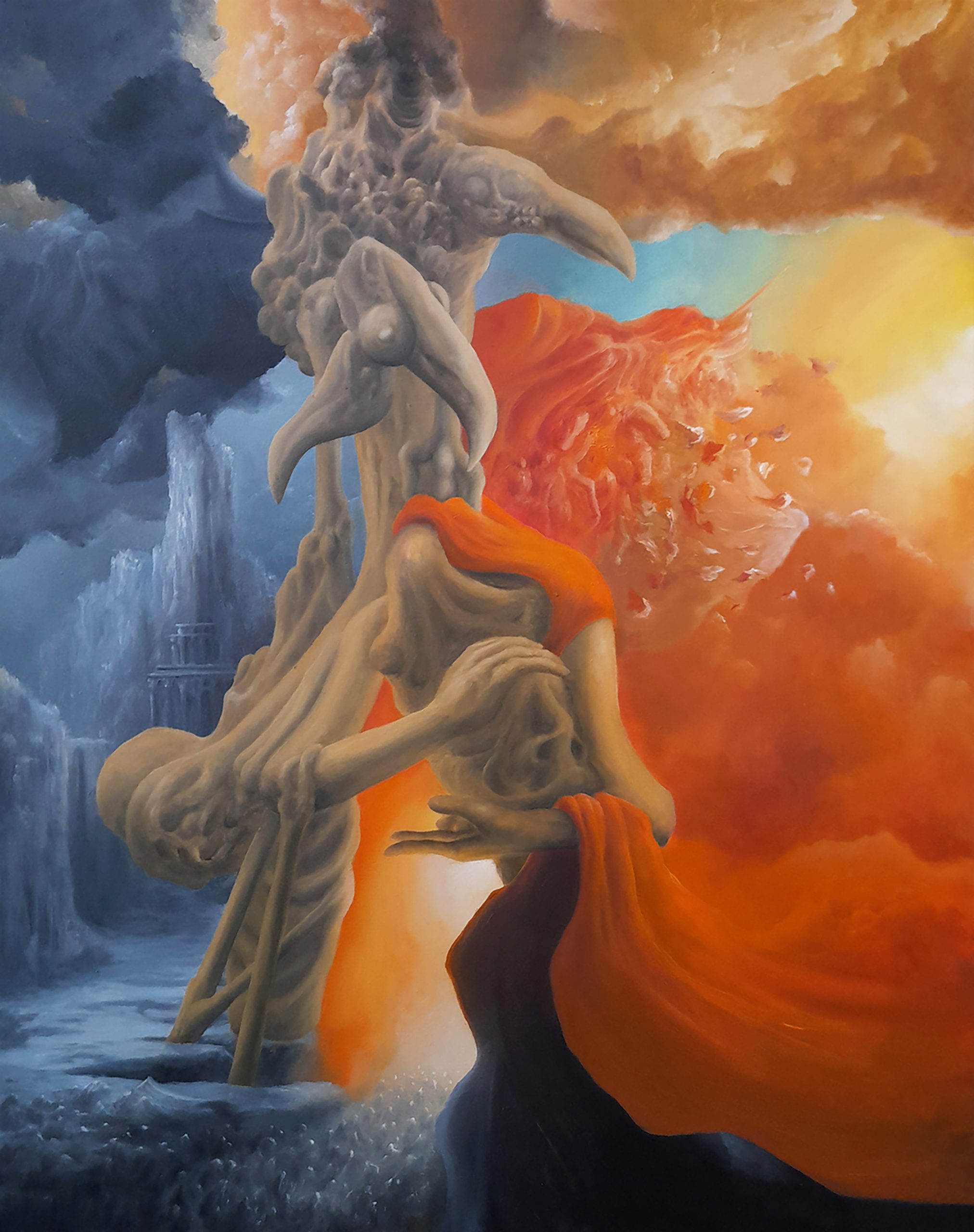 The Art of Dreaming – A Game of Symbols
The collection of paintings 'The Art of Dreaming – A Game of Symbols', by the artist Matheo Delalle will be exhibited at the Egység Cultural Station from 30 September to 7 October.
The collection of paintings was created as notes of lucid dreams. Dreams are full of symbols and represent a way of communicating with the surface layer of our existence – our reason. The shapes and colours of symbols in dreams are a product not only of our subconscious, but also a record left by other human beings during their existence, at levels of awareness that are not available to us in everyday life. Therefore, they are often incomprehensible and very often frightening. At the rational level, we represent abstract concepts by drawing symbols. All cultures have developed their own special systems over the millennia. The symbol game (in which exhibition visitors participate via an online survey) is a positioning of lucid dream records on my paintings, with selected symbols originating from different periods and peoples.
My paintings, like records of dreams, are an attempt to convey a personal experience from the otherworldly and unfathomable….
Photo: Matheo Delalle