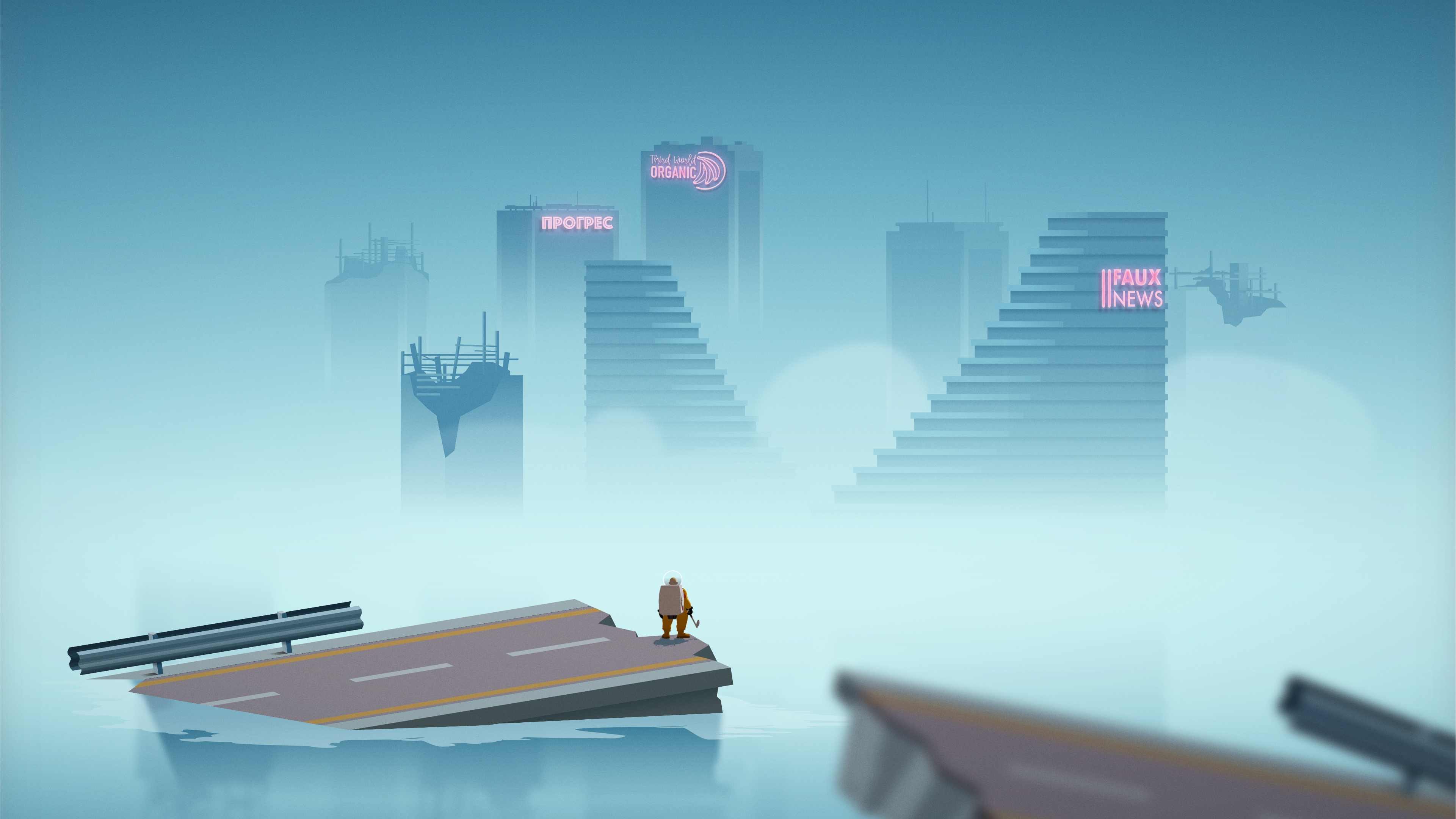 The Art of Gaming
The Art of Gaming Conference is an exhibition, a story, a dance, and an experience!
During a four-day programme within the opening of the Kaleidoscope of Culture, in District, at the Radionica facility, from 1 to 4 September, visitors will have an opportunity to immerse themselves in the world of gaming art and to peek behind the pixels of everything that makes the world of gaming so fascinating. Gaming is not just a game we play to spend our free time. Gaming is the art that calls for action.
From the first video game of simple tennis on an oscilloscope almost 65 years ago to the fully immersive experience that modern video games offer, where mostly all the senses are activated, gaming has come a long way. The very act of playing games, which is at the core of what we call gaming, would not be nearly as interesting if the art in video games did not develop simultaneously with the design of video games. Screenplay, music, and 2D and 3D graphics are inevitable artistic elements of video games that take us to the centre of the action.
The curator of the program is Dr. Tijana Prodanović, an astrophysicist and famous Tiktok star.
The overall programme at the conference:
Thursday, 1 September
The exhibition 'Level 1 – Art in a Pixel, the History and Development of Video Games and Graphics' by artists Nikola DImitrijević and Petar Gnip
Panel discussion on the topic 'From a Pixel-to-Pixel Art', Ivica Milarić (Academy of Arts Novi Sad), Petar Gnip and Nikola Dimitrijević
Friday, 2 September
The exhibition 'Level 2 – The Art of the Realistic' by artists Nikola Dimitrijević and Evgenije Marković
Panel discussion on the topic 'On the Edge of Reality', Nikola Damjanov from Nordeus and Igor Šuškalo, lead 3D artist at Mad Head Games
Saturday, 3 September
The exhibition 'Level 3 – The Art of the Independent' (Golf Club Wasteland) produced by Demagog Studio and Grimworks Game Studio
Panel discussion on the topic 'Freedom in Video Games', Igor Simić from the Demagog Studio
Sunday, 4 September
The exhibition 'Level 4 – The Art of Storytelling' with the presentation of the game 'Heroic' by Nordeus
Panel discussion on the topic 'Video games – the beginning of interactive movies?' where Nikola Todorović from Wonder dynamics studio and Manojlo Maravić from AUNS will speak
Partners of the Kaleidoscope of Culture 2022 are Erste Bank, IDEA, DDOR, A1 Srbija, and Heineken Srbija.
Photo: Promo