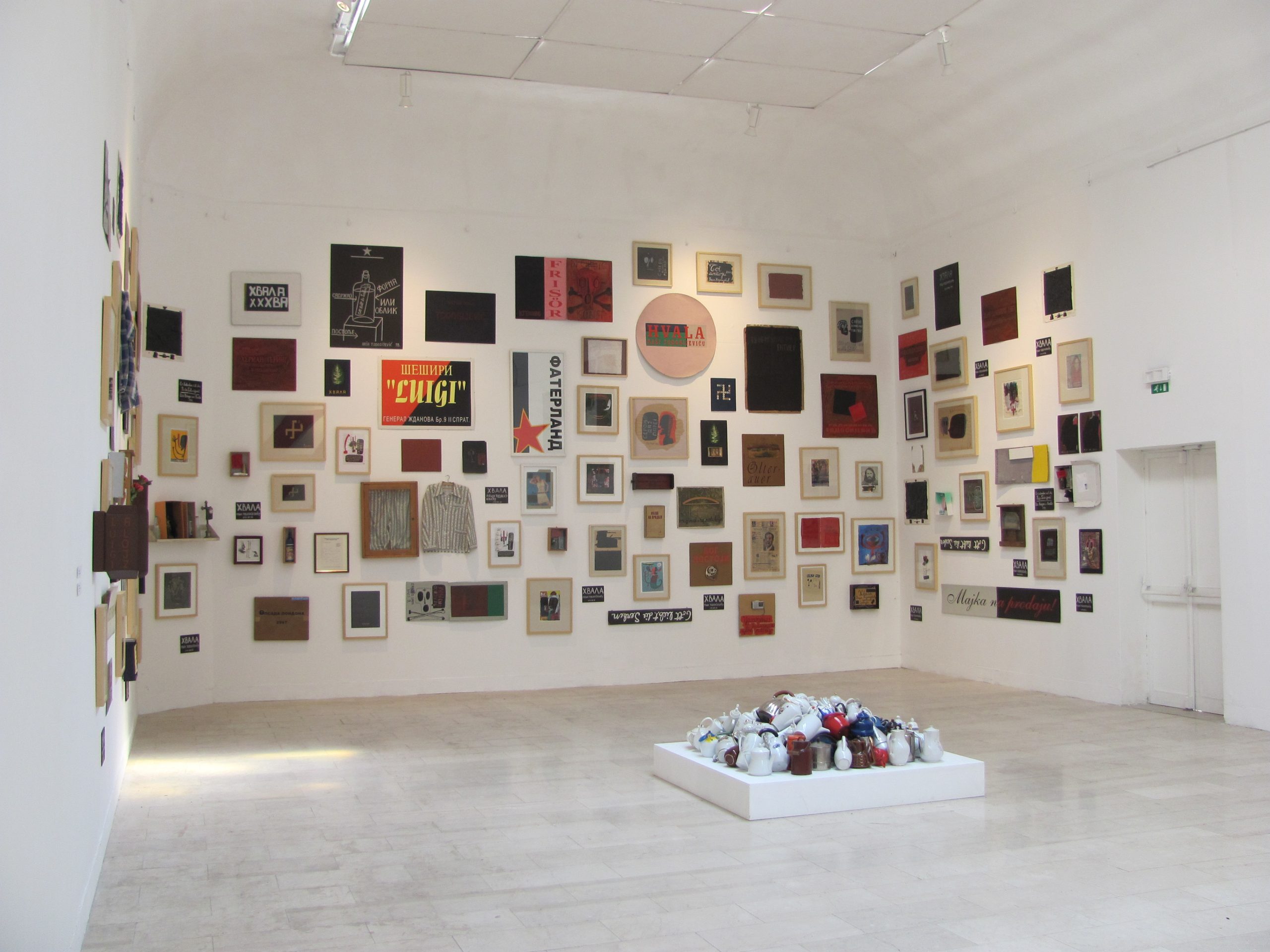 Tomorrow is Monday
The exhibition of works by Dragoljub Raša Todosijević from the collections of the Museum of Contemporary Art of Vojvodina, the Museum of Contemporary Art in Belgrade and in the possession of the author, will be open from 9 September to 5 October during the Visual Arts Week within the Kaleidoscope of Culture programme arch.
The project encompasses the presentation of works of art by the prominent conceptual artist Dragoljub Raša Todosijević, one of the protagonists of the Belgrade group of conceptual artists who in the late '60s and early '70s initiated a radical breakup from the ideology and practice of socialist modernism, to join new artistic trends emerging on the world stage. Young artists Marina Abramović, Era Milivojević, Neša Paripović, Zoran Popović and Gergelj Urkom, gathered around the Belgrade Student Cultural Centre, started to reveal new forms of artistic expression, aiming to provoke and re-examine the structure and the functioning of current practice and social context. Such an approach in the field of art was later defined as a new artistic practice, conceptual, media and neo-avant-garde art.
At his first solo – retrospective exhibition at MSUV in 2022, this author's works will be exhibited, continuing the practice of socio-politically engaged art and dealing with society as a whole through the re-examination of traditional art systems. The exhibition will also feature the works from the art collections of the Museum of Contemporary Art in Belgrade, the Museum of Contemporary Art Ars Aevi in Sarajevo and others.
Dragoljub Rasa Todosijevic was born on September 2nd 1945, in Belgrade. He graduated from the Academy of Fine Arts in Belgrade in 1964 and is among the most internationally active and respected artists from Serbia. His works sold for the Tate Museum in London, the Beaver Museum in Paris, the Stockholm Museum of Modern Art, and the MSU in Kamamoto. In addition to the award at the 54th Venice Biennale, he won the Artslink Award for 2004 in New York and the Emily Harvey Foundation Award in New York (2006), awarded to artists associated with the Fluxus movement. He is also a laureate of the Lifetime Achievement Award of the 50th Okobar Salon in Belgrade (2009), Politika Award (2009), Nadežda Petrović Memorial Award in Čačak (1998), Sava Šumanović Award (2008) in Novi Sad and more. His most important series are: Decision as Art, Was Ist Kunst? (What is art?), Gott Liebt die Serben (God loves Serbs) and Fuxus Pianos. This artist currently lives and works in Belgrade as a freelance artist.
The partner of the Visual Arts Week is DDOR.
Photo: Jelena Ivanović