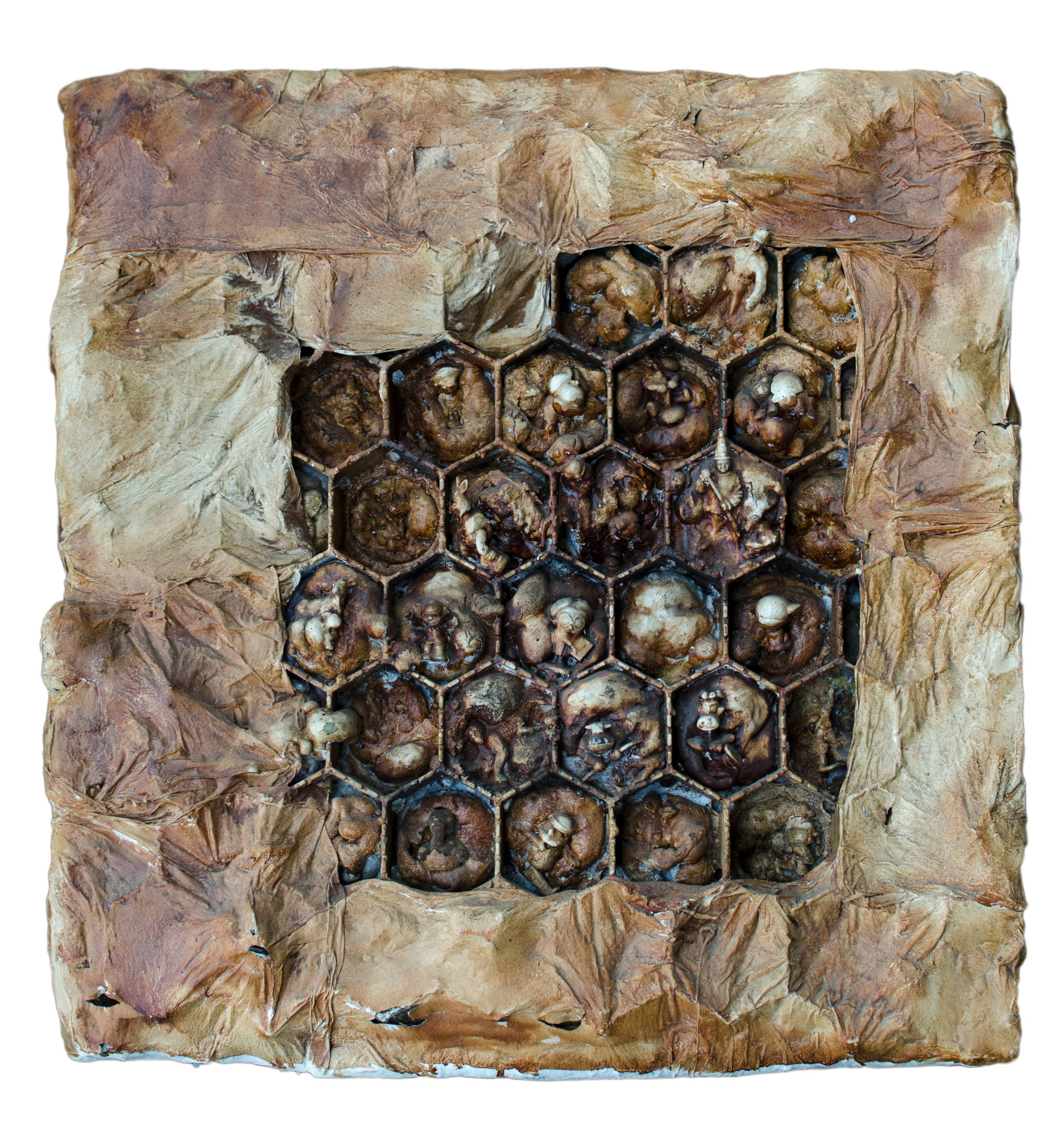 Trash Art
The 'Trash Art' exhibition will take place in the Bukovac Cultural Station from 24 to 29 September, as part of the Kaleidoscope of Culture. The exhibition opens on 24 September at 7 p.m.
The idea of the project is to raise awareness of citizens on a higher level and to increase visibility on the topic of environmental pollution. Through assemblages and installations, using different but specific painting and non-painting materials and waste, the exhibition will point out the problem of pollution in a dramatic and, at the same time, comical way.
The project will be implemented though the main activity, which is an exhibition with a classic display of works on the walls and in the space.
A real or imaginary city represents one of the most striking and universal metaphors.
What interests me is the reality we are surrounded by. In the context of a city, I am interested in small, closed spaces and the people inside them. In the pictures, I usually present boxes or cubes where there are people in small, confined spaces. I am interested in space – either real or imaginary. What I would like to present in my paintings is the interaction between man and space. In that way, I would like to present a man in the city, and how the narrowness of small spaces affects him. This makes me wonder if the city is only an imaginary concept, or if it is an existential question. When I present it in pictures, drawings, assemblages, and objects, I use different but specific materials. By combining different materials, I want to point out the relationship between the old and the new and to establish what turns from one to the other. The material I use includes various discarded and waste materials. During the work process, I try to come up with my own artistic poetics. What I am particularly interested in is the transformation of matter from one to another.
The project is part of the 'Artists. Now!' national call for artists, launched by the 'Novi Sad – European Capital of Culture' Foundation within the Kaleidoscope of Culture.
From the very beginning, the implementation of the 'Artists. Now!' call has been supported by IDEA, which is part of the Mercator-S company.