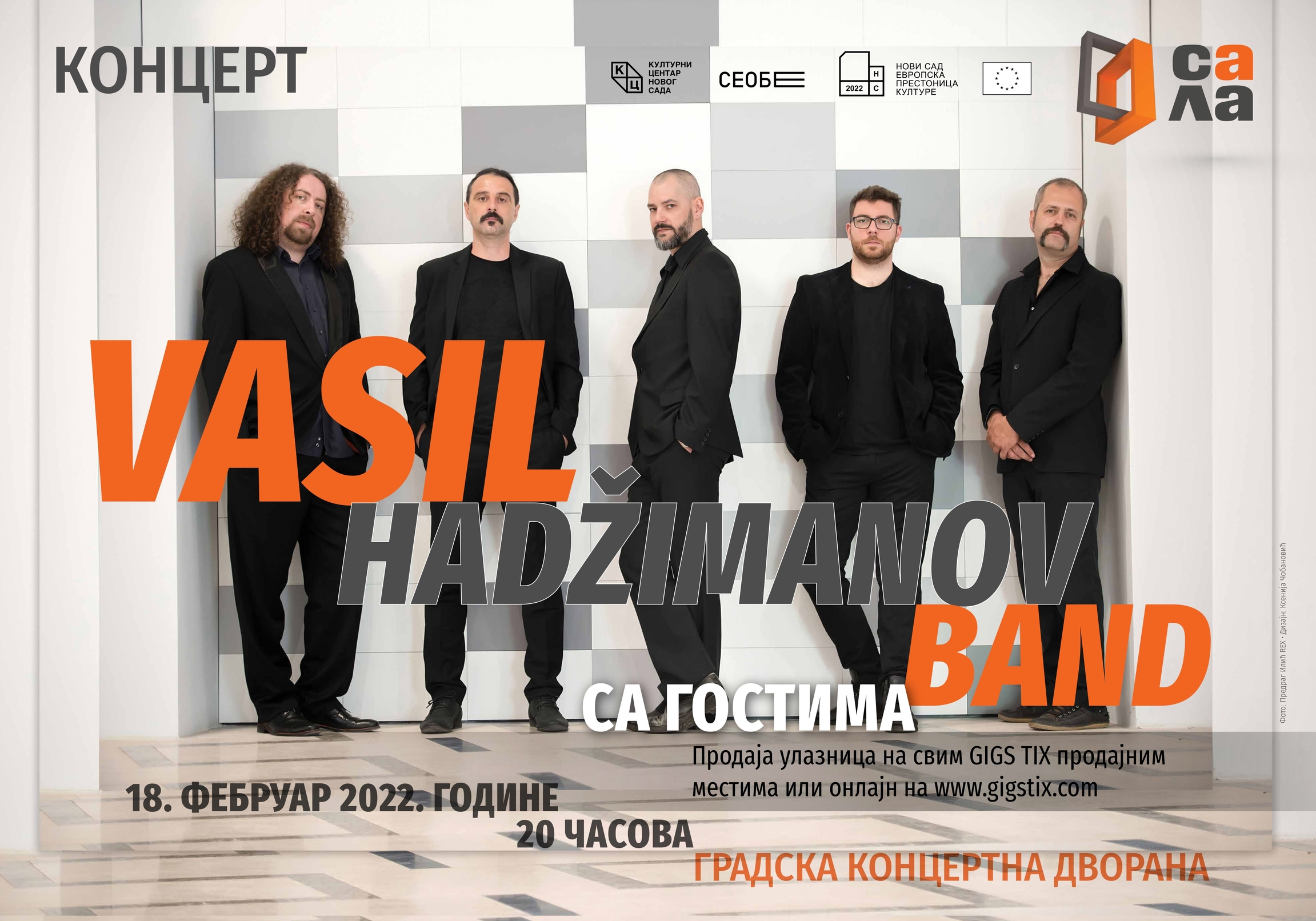 Vasil Hadžimanov Band and Guests
Vasil Hadžimanov band and guests will hold a concert in the City Concert Hall on Friday, 18 February, at 8 p.m.
Vasil's ideas on the mixture of Balkan traditional folk rhythms and melodies with Western, modern musical styles (jazz, funk, world music…) represent a completely authentic and new approach to fusion and jazz music. Those ideas prompted him to found this band back in 1995, when they recorded their music for the first time and started performing live.
VASIL HADŽIMANOV BAND performed with numerous special guests. Some of them are among the most authentic and talented musicians in the world, such as: Theodosii Spassov, Marko Đorđević, Toni Kitanovski, David Binney, Aleksandar Petrov, Bachar Khalifa, Bisera Veletanlić, Brankica Vasić Vasilisa, Zafir Hadžimanov, Senka Veletanlić, Wikluh Sky, Samir Kurtov, Dado Topić, Rosen Zahariev, Hana Vučićević, Nigel Kennedy, Vlatko Stefanovski, Jelena Jovović, Jasna Jovićević, etc.
Tickets available in GIG STIX ticket offices and online.
Photo: Promo