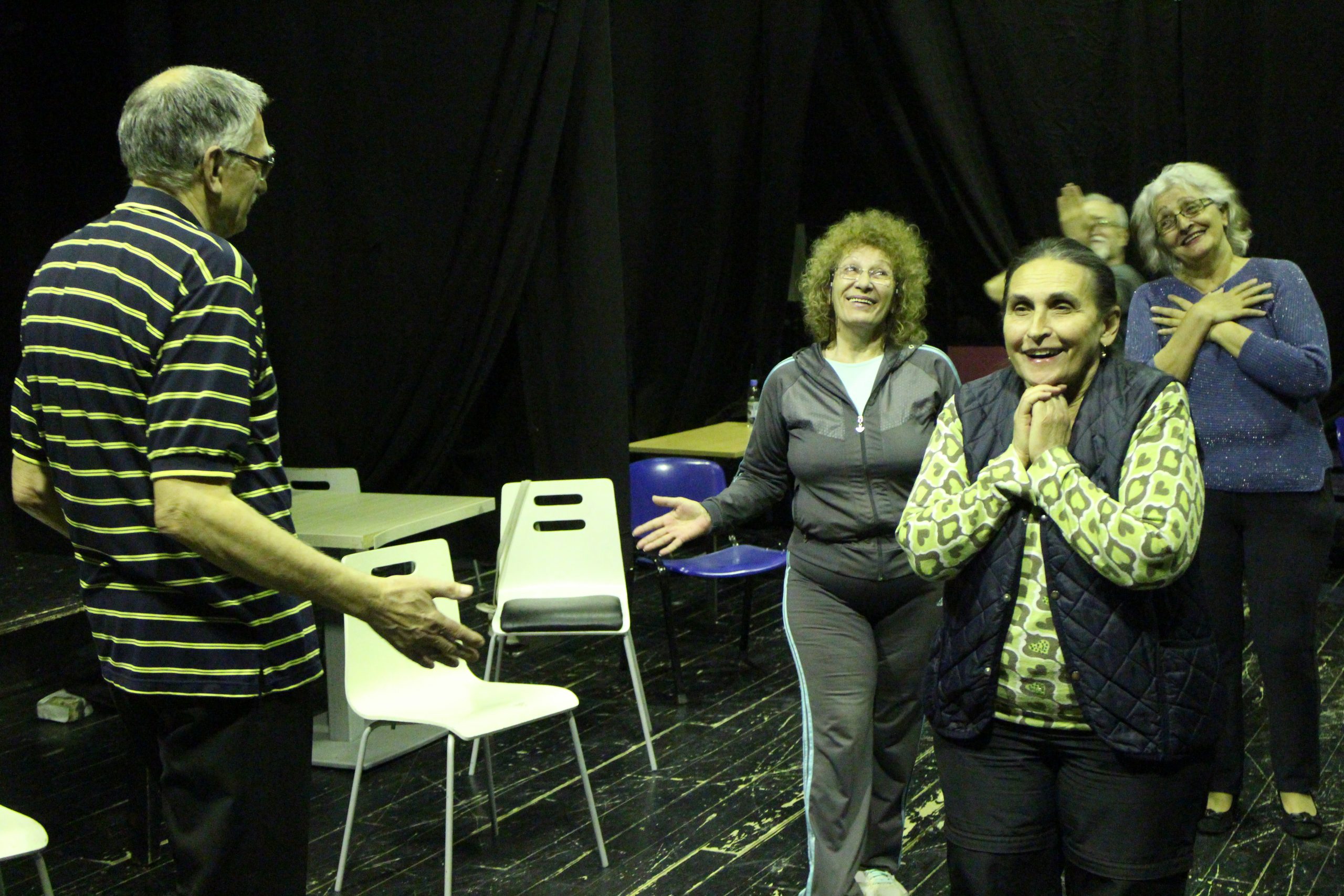 Vintage Theatre
The 'Senior Retiree' Association is implementing an artistic-activist project 'Vintage Theatre' that will result in a play on 11 October in the Cultural Centre of Novi Sad within the Other? Europe programme arch. The project includes a process-artistic work with a selected group of seniors, in the form of drama workshops, on various topics addressing the issue of the elderly and the ageing, the creation and the performance of a final play, and a flash mob action in the open.
The 'Vintage Theatre' project gathers the generation of people 65+ and involves them in an active theatre process, questioning the topics of aging, stereotypes towards the elderly, the position in society and the value system of these vintage generations. The theatre play 'When I Grow Up I'll Be Old' was created from the process of work, in the form of drama workshops from March to September 2022.
The play with 12 male and female performers in a humorous yet serious way shows the relationship and thoughts of this group of senior citizens from Novi Sad, on the topics of prejudices and stereotypes, aging, as well as various challenges that the elderly face.
The question of the meaning of our life lies in the future that awaits us; we do not know who we are, if we do not know who we are: let us recognize ourselves in that old man, in that old woman. This is necessary if we wish to fully accept human destiny. Therefore, we will no longer accept the evil fate of the last age with indifference, we will feel that it concerns us: it is us.

Simon de Beauvoir
Admission is free, but due to the limited number of seats, reservations are required at 069/3425-868.
The project author is Branka Bajić, an actress, drama pedagogue and doctoral student at the Academy of Arts in Novi Sad.
The project partners are the 'Mafin Productions of Audio-Visual Media Products' Association and the Cultural Center of Novi Sad.
Photo: Promo