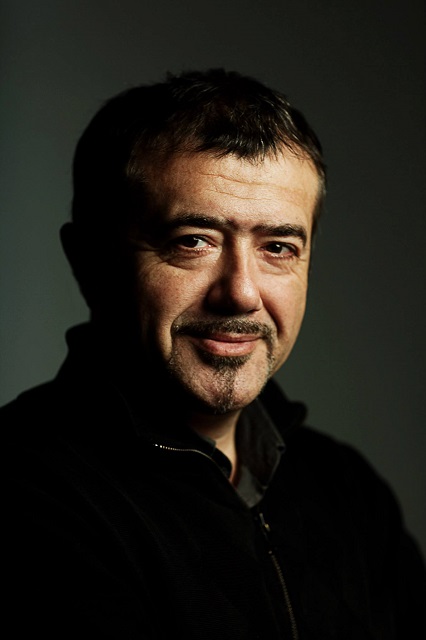 Vladimir Pištalo / Booktown
The promotion of the book 'Značenje Džokera' by Vladimir Pištalo will be held on 18 September at 5 p.m., on the Main stage at SPENS, as part of the Kaleidoscope of Culture Literature Week.
Vladimir Pištalo is one of the most important contemporary Serbian writers. Among his most famous writings are the works of poetic prose 'Slikovnica', 'Manifesti', 'Čajevi Marsa / Noći'; short-story collections 'Kraj veka', 'Vitraž u sećanju', 'Priče iz celog sveta'; and novels 'Millenium in Belgrade', 'Venecija', 'Tesla: A Portrait with Masks', 'Sunce ovog dana', 'Pismo Andriću'.
The novel 'Tesla: A Portrait with Masks' achieved unprecedented success in Serbia – after receiving the NIN Award and the National Library of Serbia Award for the most read book, it became required reading in elementary and high schools. It was published with success in all the former Yugoslav republics, and it had three editions in the United States. At the end of 2011, a special audio edition appeared in the interpretation of the actor Petar Božović, and in 2015, an audiobook was also published in English, which was read to American readers and listeners by the famous actor L. J. Ganser. Pištalo's 'Tesla' has been translated into 16 languages, which makes him one of the most translated local writers.
In addition to these works, Pištalo is also the author of two unusual literary-biographical books – 'A biography of Alexander the Great', a fairy-tale story about the life of Alexander the Great, and 'A Novel: Corto Maltese'. In 2009 and 2010, 'Selected Works' of this author were published by Agora.
Translated books: 'Manifesti' (French), 'Millennium in Belgrade' (French, Italian, German, Arabic, English, Macedonian and Bulgarian), 'Tesla: A Portrait with Masks' (English, Russian, French, Macedonian, Czech, Polish, Bulgarian, Slovak, Slovenian, Hungarian, Romanian, Turkish, Greek, Italian, Malayalam, and Arabic), "Alexandrida" (Slovenian)
As a translator, he received the 'Miloš Đurić' award for the translation of Charles Simić's poetry.
He lives in America where he teaches world and American history at the University of Worcester, Massachusetts.
Partners of the Kaleidoscope of Culture 2022 are Erste Bank, IDEA, DDOR, A1 Srbija and Heineken Srbija.
Photo: Nebojša Babić