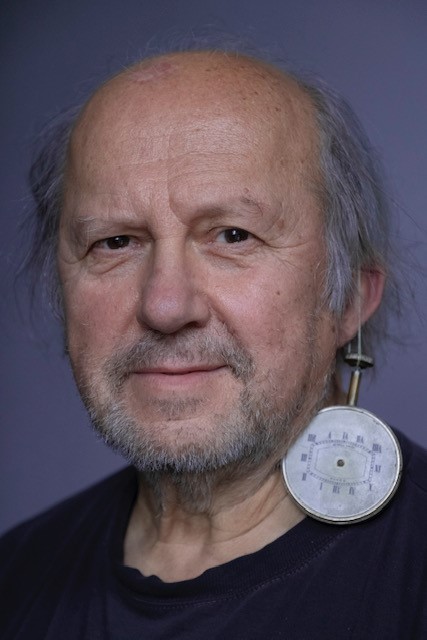 Zijah Sokolović Reads Fairy Tales to Children / Booktown
Zijah Sokolović, a famous actor, writer, director and professor, will read fairy tales to children on 18 September at 6 p.m. in the Amphitheater of SPENS as part of the Kaleidoscope of Culture programme.
Zijah Sokolović graduated from the Academy of Performing Arts in Sarajevo in 1976 with the 'Ex Ponto' project by Ivo Andrić. From 1969 to 1983, he was employed as a professional actor in the 'Malo pozorište'/'Kamerni teatar 55' in Sarajevo. He is the author of the monodrama 'An actor…is an actor…is an actor', a play he has been performing for 44 years and which has been performed 1,632 times and which premiered in 26 cities around the world: Vienna, Warsaw, Paris, London, Berlin, New York, Sydney, Rome.
In Vienna, where he worked as an independent artist, he performed his cabaret 'CABAres, CABArei', In the same year, 1993, he created the play 'Rođenje – Kobajagi donijela me roda' in Vienna, after which 'The/ea/rt/o' project was born in Salzburg. In 1997, in Ljubljana, he directed and acted in a play based on the text of A.P. Chekhov 'The Bear', with the jazz quartet 'Lolita'. The play was created as part of the EU project, Ljubljana City of Culture, and was awarded 22 Grand Prix at international theatre festivals around the world.
He directed ad acted in 166 theatre plays and recorded 28 television series. He is a member of the Association of Actors of Bosnia and Herzegovina, the Association of Drama Artists of Serbia and the Croatian Society of Drama Artists. For his acting and artistic life, he received 97 awards, 6 Lifetime Achievement Awards, 4 Golden Laurel Wreaths, 3 Golden Medals, 2 Golden Bears, the Golden Arena, the Golden Tooth for 'contributing to laughter in the world', he was declared 'Actor of Europe', he received two SAT KULE MAKADO festival in Podgorica, the Šestoaprilska Award of the City of Sarajevo, the Seven Secretaries of SKJO, the Labour Medal, the Grand Prix for directing in Moscow, Kiev, Kiel, Yerevan, Nikšić, Jajce.
About fairy tales:
Fairy Tales – Selma Parisi
An Imaginary Violin
A Lonely Guitar
Fairy tales about instruments are included in the Croatian language class as part of the 'Škola na Trećem' on the Croatian Radiotelevision channel. They were created in cooperation with the Association of Societies 'Our Children' as part of the national project 'Bajkaonica' (Eng. Fairy Tale House), which encourages children to read.
A Girl Who Hugged Clouds (A fairy tale about illiterate poet)
The Last Tree – a fairy tale included in the anthology of original contemporary fairy tale at the international festival 'BAJKA 2021' in North Macedonia.
Partners of the Kaleidoscope of Culture 2022 are Erste Bank, IDEA, DDOR, A1 Srbija and Heineken Srbija.
Photo: Promo