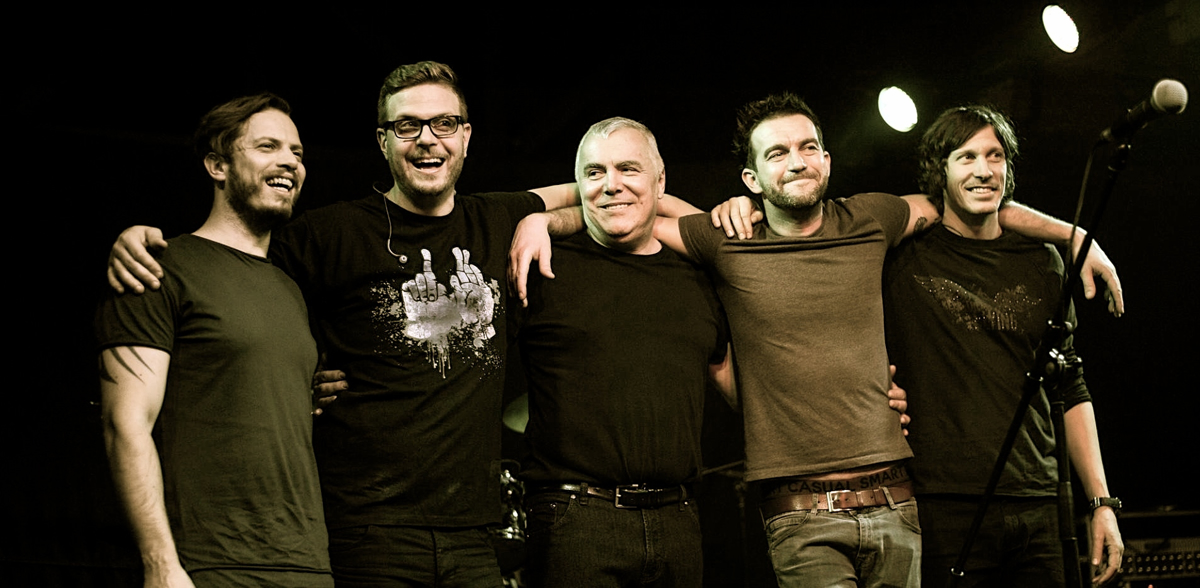 Zoran Predin & Lačni Franz – Farewell Concert / Booktown
The farewell concert of Zoran Predin and Lačni Franz will take place on the Main Stage at SPENS, on 17 September at 11 p .m. within the Kaleidoscope of Culture.
Zoran Predin and Lačni Franz say goodbye to their audience with a series of concerts entitled 'The Grand Finale'. The concert programme is a selection of songs from all their albums. In a career spanning 43 years, they released 13 studio albums, 2 live albums and 4 compilations. They played around 2,000 concerts.
The critics characterized their copyright music as 'cabaret rock', while today they are described with the international label 'hard indie'.
Zoran Predin's texts are full with ironic sarcasm, since he interweaves erotica with political and social taboos and dark humour. Most texts are ambiguous, which gives them recognition and an alibi.
The band members are Anej Kočevar (bass), Luka Čadež (drums), Boštjan Artiček (keyboards) and Tine Čas (guitar).
Partners of the Kaleidoscope of Culture 2022 are Erste Bank, IDEA, DDOR, A1 Srbija and Heineken Srbija.
Photo: Promo