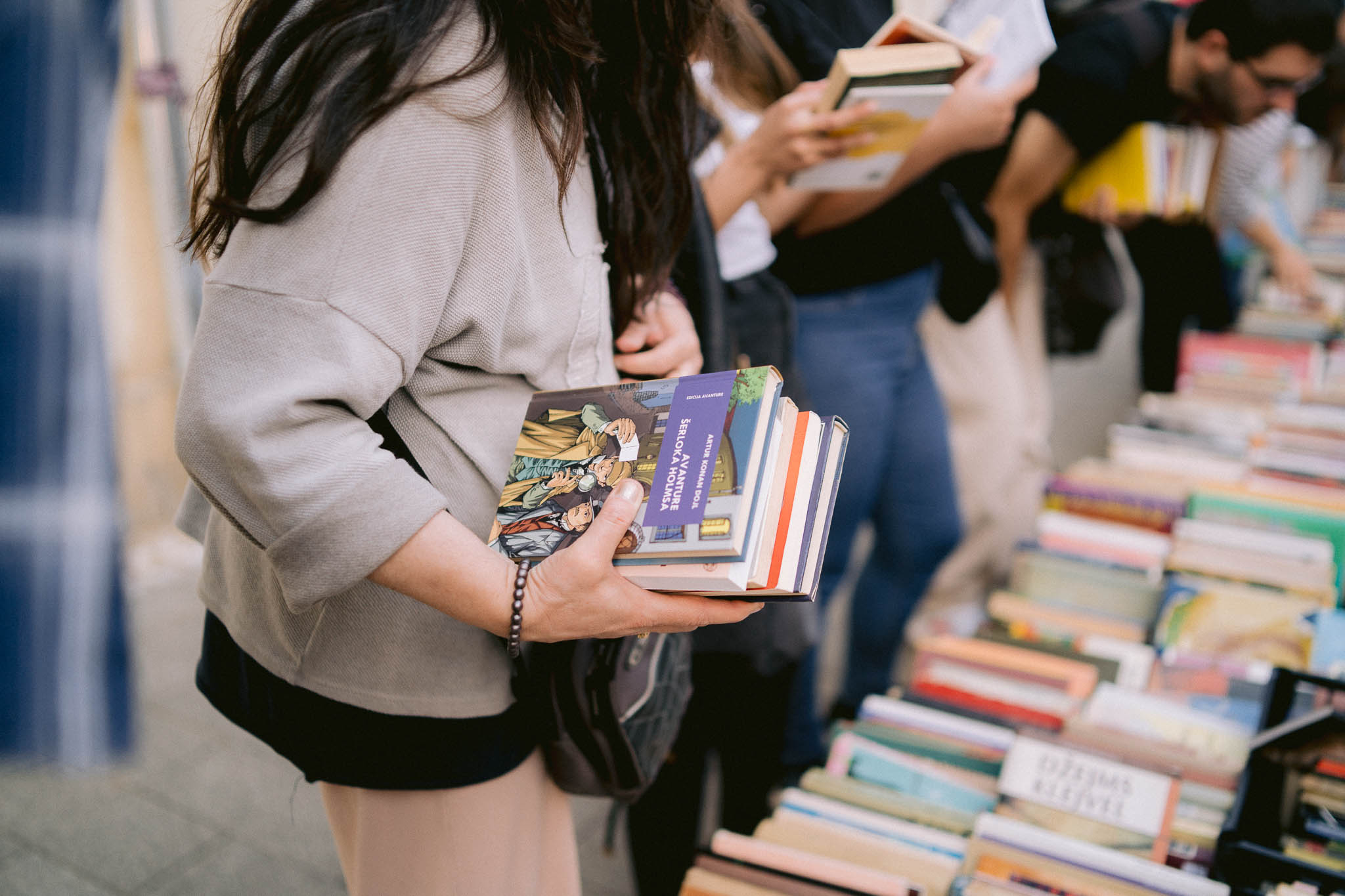 Book Fair / Booktown
Book Fair will be held on 17 and 18 September at the first floor of SPENS, within Literature Week of the Kaleidoscope of Culture.
Visitors will be able to purchase books from the most significant publishers in the country: Laguna, Agora, Geopoetika, Prometej, Službeni Glasnik, Akademska knjiga, Štrik, Makondo, Areté and Kozinaas.
At SPENS, in the same place, in addition to buying new books, you will be able to exchange old books with your fellow citizens, on September 17 and 18 from 4 to 8 p.m.
Partners of the Kaleidoscope of Culture 2022 are Erste Bank, IDEA, DDOR, A1 Srbija and Heineken Srbija.
Photo: V. Veličković