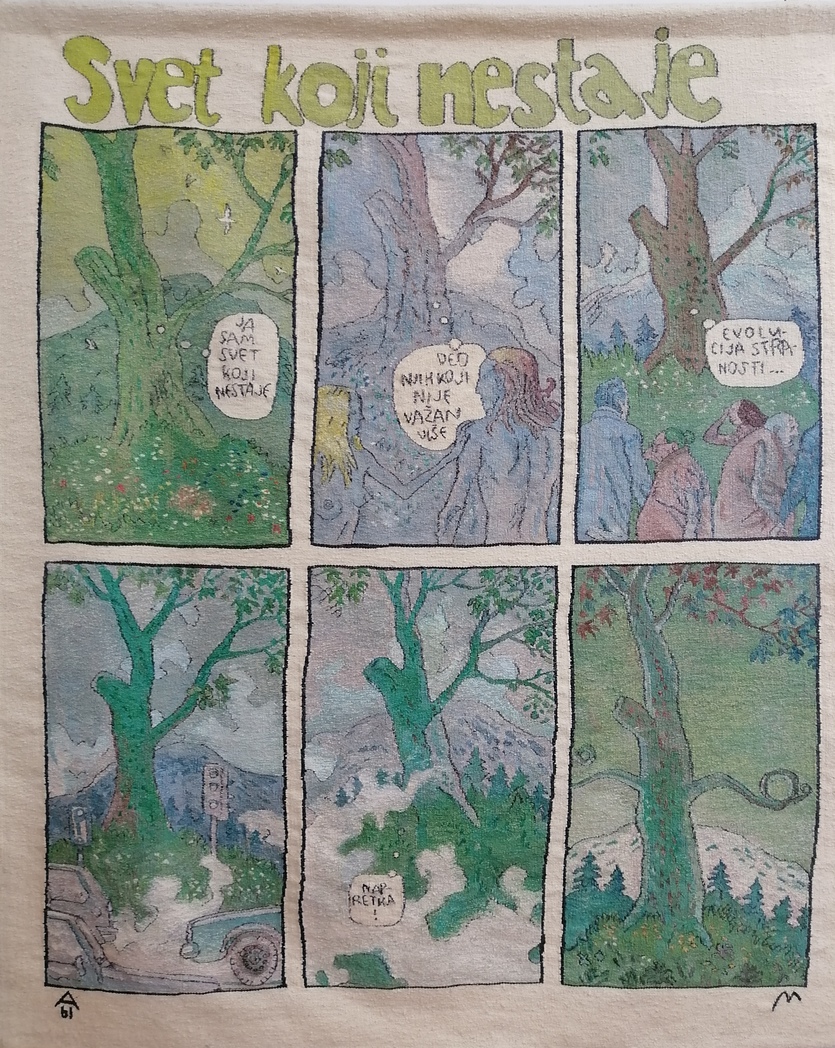 Exhibition of comics on tapestry / Everyday Heroes
The exhibition ' Everyday Heroes' will run within the Comis Book City and the Other? Europe programme arch in the Creative District from 21 October to 21 November and will be available from 11 a.m. until 6 p.m. 
With the intention to present to artistic tapestry fans the coloured structured thread in some other way, the Institution for Tapestry Weaving 'Atelje 61' will offer to the audience an exhibition that is a continuation of the programme that 'Atelje 61' implemented in 2020 within the 14th convocation of the international Colony 'Boško Petrović', when they brought together comic artists for the first time.
The audience will have the opportunity to see the works of artists from Croatia, Montenegro and Serbia.
Artists: Željko Pahek, Dragana Kuprešanin, Nevena Marković, Dejan Nenadov, Iva Atoski, Bojan Milojević Asterijan, Serjoža Popov, Marija Ristić, Zoran Stefanović