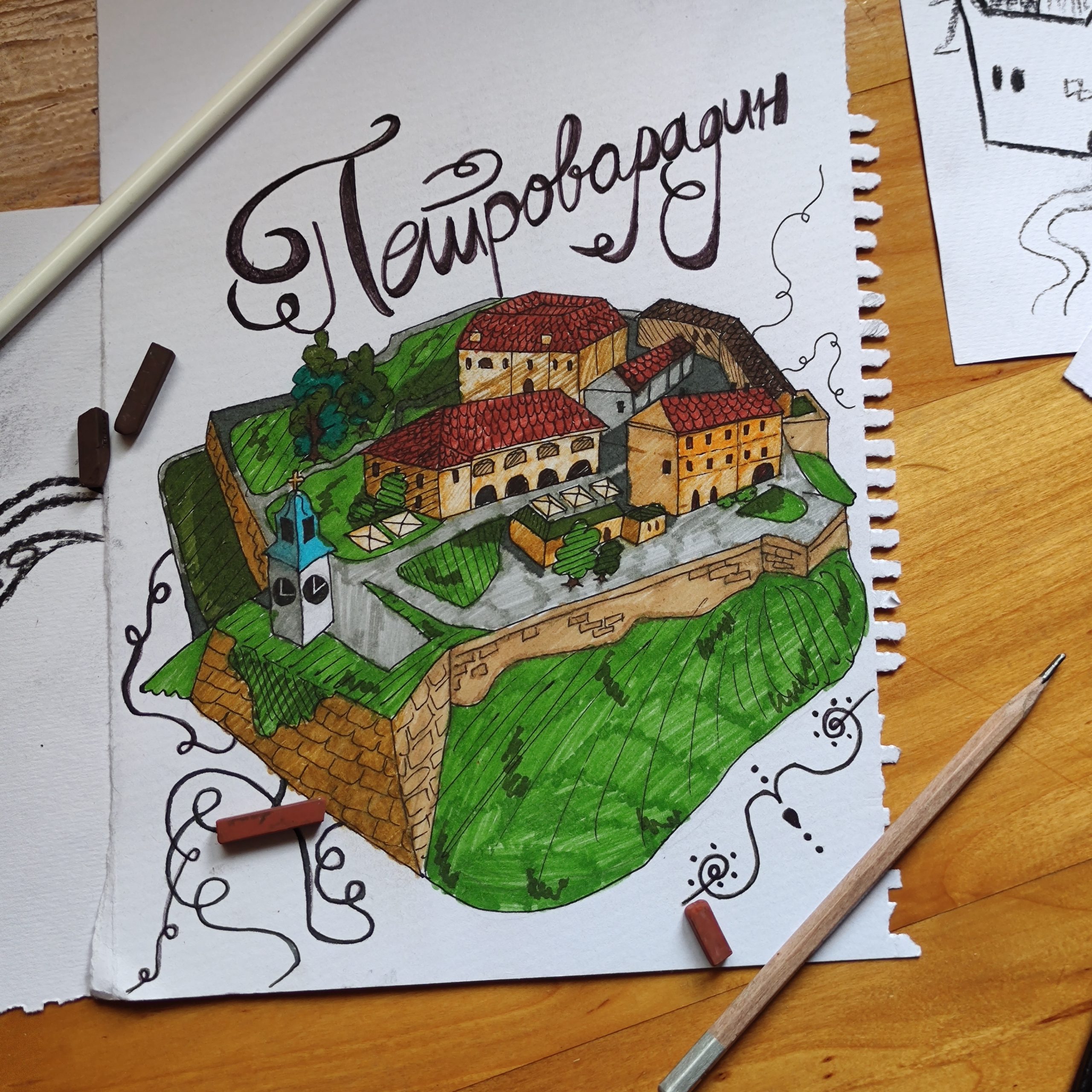 Fantastic Map of Novi Sad
The exhibition 'The Fantastic Map of Novi Sad' will last from 30 September to 7 October at SPENS, within the Applied Arts Week of the Kaleidoscope of Culture.
The project consists of creating a map of Novi Sad that will depict real and fictional concepts and city sites in an imaginative and creative way. Interactive and colourful, the map will serve all generations as a kind of source of entertainment, information and potential social games in which only the creativity of its user is the limit. The aim of the project is to present the cultural heritage of the city, as well as the much-needed socialization of people, restoring local patriotism and gathering around the right values, making every individual in society more creative and motivated.
With digital technologies, we have gained a huge advantage over the old topographic and thematic maps.They are now subject to real-time changes as the need arises. Thus, new objects can be added to the map, content can be adjusted, even its original purpose can be changed and it can be turned into a social game.
The partner of the Applied Arts Week is Erste Bank.
Photo: Promo